14 Years of Taylor Swift: Ranking Her Discography
"Picture to Burn" is notably one of Taylor Swift's most iconic songs. It's both fiery and catchy, and it hooked me as a fan since 2006. I never thought I would be a fan for 14 years that continues to fight by her side and listen to her music as though it's brand new with each listen. Like most fans, I haven't had the chance to meet her yet, but I was close when I attended the 1989 World Tour (my first concert) in October 2015. After being a fan for so long, I realized that I had never actually ranked Taylor's albums from my most to least favorite. The main reason for this was because I never "hated" an album more than the other. Each album always had one or two (sometimes three) songs that I would skip, and so...
After 14 long years, I will be doing the near-impossible: I will finally rank every Taylor Swift album in her discography. It was difficult to rank her albums, as they each hold a special place in my heart like other fans. Just to make it extra fun, I'm also including my most and least favorite tracks on each album. I want to make it clear that this is my opinion and I've listened to these albums over a thousand times, so hopefully at least one person agrees with my ranking.
It was insanely difficult to do this, but I finally did it.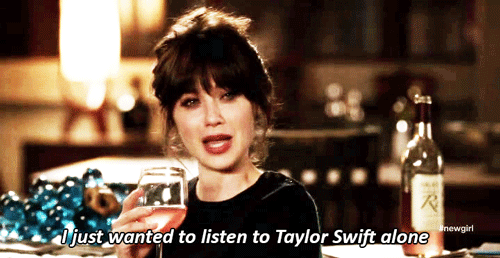 Pop perfection. A lyrical masterpiece. On October 25, 2010, Taylor Swift released what is probably the best album in her discography — that still to this day has not been topped. That album is Speak Now. She not only wrote it all by herself (after being told that she was unable to write a song without help) but also seemed to capture the "speak your mind, don't hold back" type of feeling. Speak Now is an album with many different layers as we watch this 19-year-old girl go through a heartbreak with a man so much older than her while moving on from the 'incident' of 2009. With songs like "Dear John," "Last Kiss," and "Innocent," it's a sure reason as to why Speak Now is Taylor's top album for many Swifties alike.

Favorite Tracks: "Enchanted," "Last Kiss," "Dear John," "Haunted," "Sparks Fly," "Innocent," "Never Grow Up"

Least Favorite Tracks: "Superman," "If This Was A Movie"

I am probably the only Swiftie on the planet that puts 1989 above RED, which even I found weird when I created this list. It's a very controversial opinion, but I think it's because of everything this album did for me. Taylor released 1989 on October 27, 2014, during my first year of college. The album came out when I was going through a very difficult time in my life, and this album marked the first time I had ever attended a concert. 1989 became the most awarded pop album in history, producing hits like "Shake It Off" and "Blank Space." Though I know 1989 is 'weaker' than RED, I appreciate it for helping me out of a dark place and giving me a song like "Bad Blood" to help me with facing toxic friends. 1989 will just always have a special place in my heart and my favoritism, and that is that.

Favorite Tracks: "Style," "Blank Space," "How You Get The Girl," "All You Had To Do Was Stay," "Clean," "Wildest Dreams," "Out of the Woods"

Least Favorite Tracks: "Welcome to New York," "This Love"

The lyrical masterpiece that is RED was released on October 22, 2012, and it instantly became known as the 'fall album.' RED is definitely one of Taylor's stronger albums, as well as the album that cemented her as the star she is. She gave us the iconic birthday song "22" as well as a heartbreaking message to our (non-existent) ex-lovers in "All Too Well." If I was in a mood where I felt heartbroken, I would play RED (specifically "I Almost Do") on repeat until I felt better from screaming out the lyrics into the void. RED is at #3 for one reason and one reason only: she didn't make "Holy Ground" a single. I'm kidding, it's at #3 because my heart felt that was the right spot. 

Favorite Tracks: "Sad Beautiful Tragic," "I Almost Do," "Starlight," "The Moment I Knew," "Holy Ground," "Treacherous"

Least Favorite Tracks: "Girl At Home," "Everything Has Changed"

After a messy 2016 and escaping from the public eye, Taylor Swift hinted at the release of reputation with three gifs that formed a snake. reputation was the first time Taylor had decided not to promote through press interviews, which fit with the theme of the album. It definitely took about a month before I fell in love with this album, and it made it into my third most played album by her (or anyone) on Last.FM! reputation explores a narrative that Taylor had never written about before, and I thought it was interesting to see her write about being on the 'bad side' while also creating love songs. She basically found light and love in the darkest time of her life. 

Favorite Tracks: "Delicate," "Dress," "I Did Something Bad," "Don't Blame Me," "Dancing with Our Hands Tied," "Getaway Car"

Least Favorite Tracks: "End Game," "So It Goes…," "Gorgeous"

Taylor Swift's first-ever surprise release, folklore, came with a lot of emotions. The initial release of folklore took me by surprise because I found that it wasn't my favorite as soon as I played it. Unlike reputation, this album took a few more listens before I could actually realize how amazing it was. Despite not playing it as much as Lover due to how slow the music is, I find that folklore is one of her strongest albums lyrically, and it's definitely grown on me.

Favorite Tracks: "mirrorball," "illicit affairs," "exile," "betty," "cardigan," "my tears ricochet," "hoax"

Least Favorite Tracks: "the 1," "seven," "epiphany"

On November 11, 2008, Taylor released the album that possibly helped her get to where she needed to today: Fearless. It gave us hit singles such as the Romeo & Juliet inspired love song "Love Story," and the 'falls in love with best friend' trope song "You Belong with Me." Fearless also became the most awarded country album of all time; she even won "Album of the Year" at the Grammys. Despite my love for this album, I placed Fearless low because I don't play much of the album except for a select few (just like self-titled and Lover) and the album isn't in rotation as much.

Favorite Tracks: "Breathe," "Forever & Always," "Love Story," "You Belong With Me," "You're Not Sorry"

Least Favorite Tracks: "Untouchable," "Superstar"

After five holes in a fence and shiny rings, Taylor released her most in-love album, titled Lover, on August 23, 2019. Lover definitely became a fan favorite quickly with songs like "False God" and "Cruel Summer," but it still lacked something for me. I don't know if it's because she had a Kidz Bop layered song like "ME!" or "You Need To Calm Down," but the album definitely aged for me. Don't take me the wrong way, I love the album as much as the next person, but I do think that so much more could have been done if the right singles were chosen for this album

Favorite Tracks: "Lover," "Paper Rings," "Daylight," "False God," "Miss Americana & The Heartbreak Prince," "Death By A Thousand Cuts"

Least Favorite Tracks: "ME!," "You Need To Calm Down"

On October 24, 2006, Taylor Swift released the self-titled debut album that released amazing singles such as "Picture to Burn" and "Teardrops On My Guitar." The album was the perfect starter for America's Sweetheart and it definitely cemented her fandom, but I don't think it's as amazing as it was when I was in third grade. As much as I love it, I realized that my love for the album is more of a nostalgia feeling than a feeling of, "oh my god, this is amazing." I do find it difficult to listen to the album as a whole because of its heavy country influence (call me a hypocrite if you please) and the pitchiness of Taylor's voice, but I don't think it's entirely bad.

Favorite Tracks: "Tied Together with a Smile," "Our Song," "Cold As You," "Teardrops On My Guitar"

Least Favorite Tracks: "A Perfectly Good Heart," "Stay Beautiful"
This was probably the hardest thing I have ever written, and I've had to write twelve-page research papers in less than a day! I really went over my ranking at least 20 times before coming up with one that was consistent with how I felt. It was definitely difficult and I know there are some controversial opinions (especially surrounding 1989 and RED), but I think this was the most accurate depiction of my heart. Here we are at the end of my ranking, and I feel quite happy with how things turned out. 
Special Note: While writing this article, Taylor Swift released her ninth studio album, evermore, on December 11, 2020, as a continuation to folklore and a gift to her fans. I can't rank it with the rest of the albums, but I can give you my first favorite and least favorite of the album after the first listen, as I digest it until I'm stable enough to create a ranking for the songs.
Favorite: "long story short"
Least Favorite: "'tis the damn season"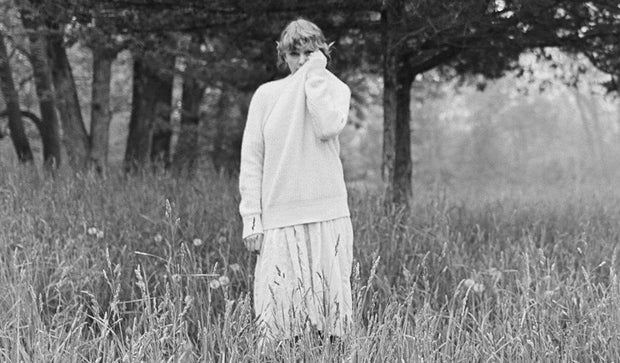 Republic