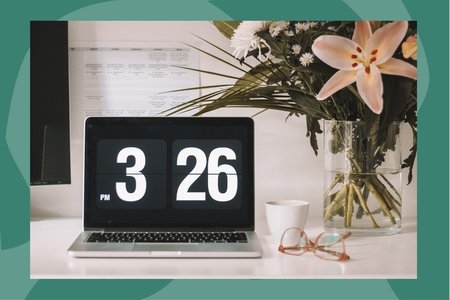 10 Lessons I've Learned Through Network Marketing
As we roll to the close of this crazy month and semester and try to imagine how the heck we're going to navigate the coming months, I imagine that, much like myself, many of you have been in a state of reflection over your health and studies during the passing days. Recently, I've been reflecting on my time in my business — the ups and the downs, the failures, and the successes. Overall, I realized how much I've learned from network marketing, and I want to share with you the most influential lessons I've learned so far!
1.

The Importance of Self Development

Something my team and I make sure to do every day, non-negotiable, is spend at least 30 minutes working on personal development. This is because we know it's not possible to grow your business unless you're growing as well. Whether this is reading books, listening to podcasts or learning a new skill, when you focus on bettering yourself every single day, you'll become in touch with your self-awareness and be able to take steps to create your ideal vision for yourself. 

2.

Anything and Everything Productivity

Onto more of the practical side of things — I never had the best time management skills. Granted, I always got things done on time, but I had no system, and if it weren't for the last minute nothing would get done. Working in this business, I have been set up with so many different organizational systems and tools to help optimize my time and efforts. When you have as many things to balance as I do (school, extracurriculars, fitness, work, my business), it's easy to become so caught up in everything that you try to work a little on everything and really get nothing done. Flash forward to a month or so after starting my business, and my upline has given me so many tools and methods to be the most productive with my time.

3.

The Impact of Goal Setting

Yeah, I know you've heard this again and again, but it's only because it's SO important in becoming successful in whatever you're doing! Not only should you have your one big goal, but you should also be setting quarterly and monthly goals, even weekly if you'd like. These goals should be specific, measurable and realistic for the time you're giving yourself to achieve them. Having multiple subcategories of goals will keep you accountable for your successes and put you on the right path to achieving something new every day. 

4.

The Power of Finding Your Girl Gang

This was probably the one lesson I learned that I really never cared about before. Growing up, I always preferred having guy friends. I thought they were less drama and I really just gravitated towards them. In high school, everyone raved about having a big group of girlfriends, and I kinda just shrugged the notion off because I was happy with my one or two friends. But, let me tell you! Now that I get to work with thousands of absolute boss babes every single day, I could never go back to having an average group of friends. Your girl gang is going to hype you up every single day, support you in both life and the business, and honestly become your family. There's nothing more powerful than surrounding yourself with strong, ambitious women who are working every day to achieve their dreams and goals while pushing you to exceed yours!

5.

How to Curate a Personal brand

When I started to really get into Instagram, I thought that I needed to get followers by using a nice Instagram aesthetic — and honestly, it worked for a little bit. However, when you're curating a business and a network, you're going to need a little more than pretty pictures. One of the first things you learn during your onboarding into network marketing is how to use social media to attract your ideal client. From your bio and highlights to your captions and pillars, all of it is essential in creating your own personal brand. Now, I haven't been in this for too long, but from my own personal experience when I first started applying my social media training, I gained about 500 followers in a month or two. 

6.

To Fall in Love with the Process

To everyone who thinks that working for any network marketing company is a get-rich-quick ticket, this business isn't for you. Like promoting with any other job, it takes work, and you have to learn to love the process as well as the achievements. Promoting in network marketing is a simple, replicable process, but it's not an easy one. Still though, working my business never feels like work because I genuinely love every moment of it. Working with amazing products and even more remarkable girls never feels like a job, and I love the work it takes to get to success, maybe even more than the success itself. 

7.

How to Make Genuine Connections Online

Although a lot of this business is based on talking to people, whether that be people in your family, friend groups or school, in order to reach your cold market and new prospective clients or business partners, it's easier to utilize social media. Thankfully, with social media, we're able to expand our networks globally and create teams from multiple countries. In this biz, though, you need to know how to talk to people without trying to make a sale. If you're just in this business for the money, you're not going to be successful. People can see right through that. You have to have both a genuine passion for the products and the overwhelming desire to share this amazing business opportunity with others. In our training, we learn not how to acquire customers, but how to make genuine connections and long-lasting friendships through online platforms.

8.

That You and You Alone are In Charge of Your Own Success

If you want to be an entrepreneur, you're going to have to learn a little thing called personal accountability. Although myself or your upline will be there to coach you through the process and give you the information you need to be successful, whether or not you apply this training is ultimately up to you. You will only ever be as successful as you allow yourself to be in network marketing. If you're willing to put in the work and passion to build your business and your team, then you will see the rewards and the work start to pay off. If you sell a couple of products here and there and only devote an hour every week or so, you're never going to make more than a couple of hundred dollars. What you put into this business is what you will get in return.

9.

The Importance of Health and Wellness

Now, this may not apply to every network marketing company because some revolve around fad diets or just simply a group of products, but at least in the company I represent, all of our products are non-toxic, vegan and cruelty-free. I never really understood the purpose of non-toxic and vegan products until I started working this business, but now I'll never go back. You learn so much about the science behind the company's purpose and the goal of the products is to help you switch out toxic products for ones that are more beneficial to your body. Another important factor was the nutrition program. A year ago, I would've been willing to try any fad diet or lose-weight-quick scheme to get to the point I'm at now, but we all know that those are never sustainable. I fell in love with not only the health benefits behind my company's nutrition products but also the fact that they help build healthy and sustainable habits that will last you a lifetime. 

10.

That Most Importantly: You Never EVER Have to Settle

I saved the most important lesson for last, and honestly, this is the one that means the most to me: you never have to settle for anything in life. Whether that be a 9 to 5 job you're not passionate about, people in your life, an income, or whatever! You have the power to change all of that and design a life that you're in love with. For me, I had always wanted to do something with health and wellness, but nothing directly in the medical field. Then, a couple of years later, I wanted to do business, and then social media and marketing. I always felt so stuck because I thought I had to pick one, but I've honestly been so blessed to have been given this opportunity to combine all of my passions and actually make an income out of it. I know that I'll be doing this for as long as I can, but no matter what your dream or your passion is, go after it with as much drive as you can because you CAN create the life for yourself that you've always wanted!
All in all, I hope that these lessons help you in your own business, no matter the type, or even just in your day-to-day life. As April comes to a close, I encourage everyone to reflect on what they've done and learned this month, and how you can make May even better!