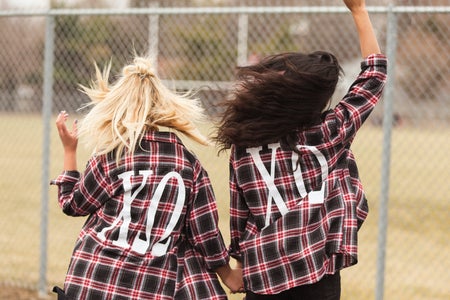 Cassie Howard / Her Campus
Why You Should Join a Sorority in the Fall
As a senior in Greek life, I feel like it is my duty to encourage young women to consider joining a sorority. Soon enough, fall quarter will be here, and formal sorority recruitment will be upon us all. Freshmen, I know it seems scary and nerve-racking, but going through rush is not something you will regret. I feel like since the moment I joined Greek life, I became someone who tried to convince everyone that they should also join Greek life. This is because when I joined I realized how sad my college experience had been before. 
When I came to UC Davis, I quickly learned it was difficult to make friends. Sure, I made acquaintances, but in 3 months I had only made one real friend that understood me and I knew I could depend on. This was hard to accept since in high school I had a solid group of girls that were my ride or dies. 
When I joined a sorority, everything changed. And I'm not even being dramatic. Suddenly I had over 100 girls who actually wanted to have real friendships with me and would put in the time to make those relationships with me. It was overwhelming at first, but I finally felt like I had a community in Davis. It really became my home away from home because of the people I met in Greek life.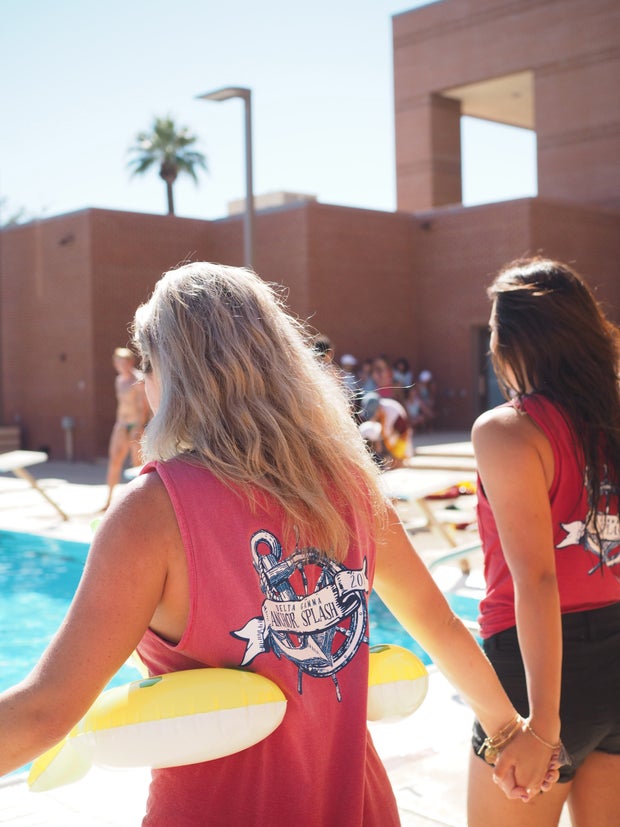 Molly Peach / Her Campus Being in Greek life, you begin to recognize people all over campus. You walk around knowing who is in what fraternity or sorority, even if you have never met them. It's strange, but it makes UC Davis feel like a smaller school and that has a comforting sense to it. 
If you are looking to enhance your social life in college, you should definitely join Greek life. Looking back at my 3 months of not being Greek, I now realize how unsocial I was. And it wasn't because I didn't like people, I just did not have the outlet to be the social butterfly I wanted to be. Every week there are opportunities for people in Greek life to interact with their own sorority, and with other sororities and fraternities.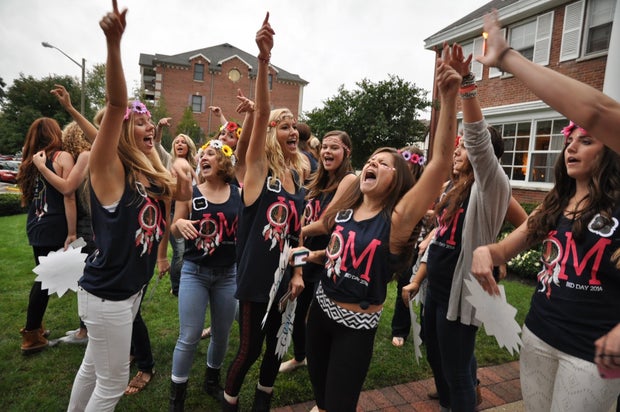 Anna Thetard / Her Campus
One of the reasons why I needed Greek life, like so many others that join, was that I needed to find people similar to me to make real connections with. I wasn't finding those connections in my antisocial dorm building or in my classes where no one talked. We want to be friends with people that are like us and remind us of our friends from back home, and I found those people in Greek life.
I understand there are a million stereotypes about Greek life. Trust me, I've heard them all, too. But in all seriousness, throw those stereotypes out the window. Here at Davis, none of the stereotypes are true. Everyone here is down to earth, genuine, and Greek life is a lot more low-key than you would think. 
If you decide to go through formal recruitment in the fall, you will end up in the right sorority for you. You just have to trust the process and be yourself. As someone who always said I would never join a sorority, I promise joining a sorority is the best thing you can possibly do in college. It will enhance your college experience and you will find yourself surrounded by sweet, studious, and loyal friends that you will have for the rest of your life.