What She Really Wants for Graduation
Earning a degree is a serious lifetime accomplishment. It not only involves a great deal of blood, sweat, and tears, it marks the end of a transformation time involving at least four years of discipline, intellectual challenges, huge amounts of personal growth, working with others and balancing the stresses of working, interning, taking out loans, and saving money.
It's been an exhausting journey. You should be itching to make your friend or loved one feel special after her hard work! The real question is - how? After interviewing many of my fellow graduating collegiettes, I've made a list to share what gifts we really would appreciate.
1.     Cold Hard Cash
"Money" was the first answer I received from almost everyone I talked to, an answer followed by a sheepish grin. College grads are simply broke. It's awkward to ask for money, but honestly, this is probably the best thing to give. You can't go wrong writing out a nice check for your loved one that will keep the loan worries at bay until she can land a real job. Want to give something more personal? Read on!
2.      Trips and Travel
Many collegiettes want to take a break after college and travel before settling in to a steady routine. If we can't travel for weeks to the ends of the earth, we at least want to get away for a weekend here and there (especially for those of us moving back in with our parents). Consider buying your graduate an overseas trip, a train pass, or a nice hotel room for a night or two so she can unwind after the stress of finals. If this is out of your budget, consider offering to let her stay with you for a weekend, especially if you live in a nice area far away from her home. She'll appreciate it more than you know.
3.     Adorable Luggage
For the girly-girl who's tired of lugging an old, beat-up duffel bag from school to home every weekend, a cute suitcase, duffel bag, or weekender will make her feel put-together and ready to go on a well-deserved road trip! Buy her an adorable Vera Bradley weekender, fill it with fun travel goodies, and show you understand her need for fun and frivolity after her years of discipline and study. You can even put a nice leather journal in the bag so she can record her journey and future plans.
4.      Showers of Flowers
For goodness's sake, leave the fake plastic leis at home. After weeks of not being able to afford beautiful, impractical things like weekly bouquets of flowers, your lady is going to want to hold a big fat bouquet in her hands after she receives the piece of paper that represents her degree. Make her feel like a queen and shower her with the luxury of fresh blooms and bright petals that tell her you're celebrating her graduation as much as she is!
5.      A Shopping Spree
Remember how I was just talking about how broke college women are? How we have no money to spend on new, beautiful summer things that we could theoretically be wearing to our graduation celebrations or road trips? Lots of collegiettes I talked to expressed a desire for clothes, shoes, makeup, and a nice leather purse. Consider taking her on a shopping spree to her favorite mall (you can always set a budget ahead of time if you're worried about it). Buy her a grown-up purse, a job interview outfit, or a beautiful pair of shoes for her graduation day, you might be surprised how much it means to her!
6.      A New Laptop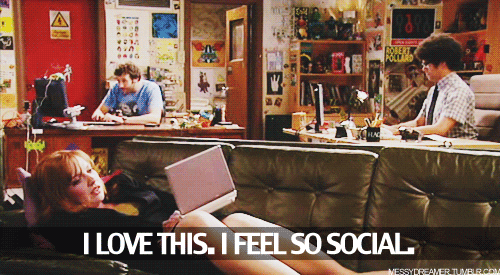 Some of us have been lugging around the same old, lagging laptop since high school. An efficient, nicely functioning laptop is a fabulous tool for any aspiring young adult. Don't worry about choosing the wrong brand, you can simply give your grad a check or gift card so they can figure it out themselves.
7.      House Stuff
After eating off paper plates and drinking out of random mugs and plastic cups, can you blame a girl for wanting a few nice things for her place? College life means living in a constant mode of transition, so a gift that involves nice plates, furniture, a sound system, or kitchen appliances will be highly appreciated by the domestic diva who's ready to create a place of her own. Since tastes differ, ask her what she desires most of all and give her something she'll take with her wherever she goes to feel at home.
8.      A Spa/Salon Day
This was a popular gift idea. You absolutely cannot go wrong by giving her a gift certificate to a nice spa, a nail salon, or a hair salon to touch up her long-neglected roots (make sure you research the place on Yelp, there's nothing worse than a bad salon). And who doesn't need a spa day these days? Your favorite grad lady could do with a manicure, a massage, and a hot tub soak. Heck, why not join her and make a girl's day out of it?
9.      A Nice Watch
A beautiful watch is a wonderful, grown-up gift to give a college graduate. I recommend investing in a classy designer watch that she can wear every day with pride. A watch will not only add sophisticated style to her daily outfits, it tells the world that she cares about managing her important responsibilities.
10.      A Ring
This is for you long-time significant others out there—if you know your lady is the one, now is a great time to get down on one knee and surprise her with a proposal. You definitely don't have to do this on the day of her graduation ceremony, but it's something to think about. If you've been together for a long time, it's almost guaranteed that starting a future with you will be on her mind. Wouldn't it be a lovely way to end her years of study as you start something new?
11.     Tiffany's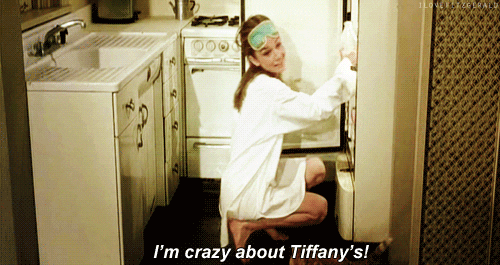 A proposal doesn't have to be the only reason to buy a graduate something pretty and dazzling for her special day! Most women would love a pretty necklace or bracelet in a little blue box. Tiffany & Co's silver jewelry is both affordable and classy; consider buying her an Elsa Peretti Bean or delicate Diamonds by the Yard necklace or bracelet for a quiet touch of glamor she can wear every day.
Whatever you end up doing for your graduating collegiette, know it's going to be special because it's from you, a huge supporter in her life! So have fun, take lots of pictures, and enjoy the day!