What It's Like to Work for a Fashion Startup Company in San Francisco
At the end of my freshman year I scored myself an amazing internship at a luxury fashion startup in San Francisco. As a Textiles and Clothing major, my ultimate goal is to be a merchandiser in the fashion industry. It was crazy how I was able to get an internship related to fashion right away and be hired with almost no experience. I am currently a Marketing and Business Development Intern at a luxury startup called SnobSwap. When people think about fashion jobs/internships, they automatically think about the movie The Devil Wears Prada. Although that harsh work environment may be true for bigger fashion companies, it is nothing like that at startups. Here is my experience working a full-time internship in San Francisco.
1. The unpaid internship life struggle is real.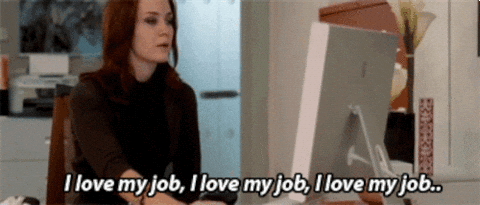 I unfortunately started out unpaid, deciding to accept the position to gain experience in fashion. It was tough because I ended up spending money on my internship by commuting into San Francisco. It got even tougher whenever my friends wanted to go out and do stuff that involved spending money. Let's just say that we did a lot of window shopping last summer…
2.  You have not experienced pain until you have sat through the 9 - 5 commute traffic.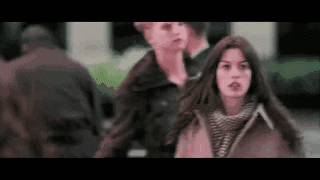 Having a fashion job in San Francisco may sound glamorous, but getting there is not. I, along with thousands of other people, had to commute and sit through traffic getting into San Francisco everyday. It typically takes about 45 minutes to get to San Francisco from my town without traffic. With commute traffic, it takes about 1.5 hours each way. I spent about 3 hours everyday getting to work and back.
3. I did not do a single coffee/errand run.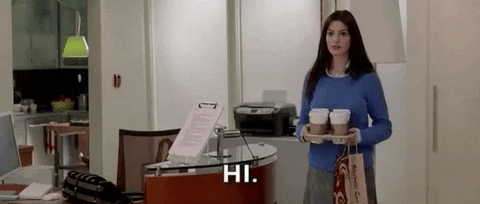 I was fortunately not Andy Sachs, who was always doing Starbucks or Hermes runs. I was actually doing work that was related to my position, such as running SnobSwap's Twitter, Pinterest, and Polyvore, creating collections for marketing campaigns, and working with the Business Development team.
4. I got the opportunity to do stuff beyond my job description.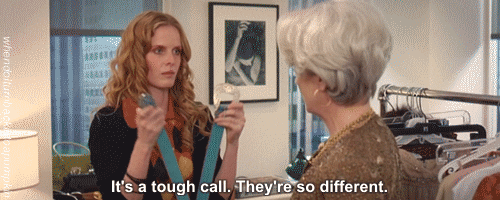 Although I'm currently a Marketing and Business Development Intern, I am also doing tasks the Merchandising and Editorial Interns are assigned to do. This was because I brought up my interest in merchandising to my boss and the CEO and had experience in content writing (from Her Campus and my lifestyle blog). This has allowed me to grow and explore other options fashion has to offer.  
5. I've learned a lot about luxury fashion brands.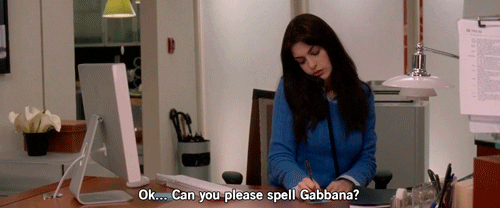 My favorite thing about my job is that I am constantly working with high-end designer goods. I was scared not knowing enough luxury fashion going into the job, but I have learned a lot about it and the industry since starting and can tell you that the best designer handbags to invest in are anything by Louis Vuitton, Chanel, and Hermes.
Although I faced the struggle of working unpaid and having to commute, I would not trade my internship for the world. I have grown so much personally and professionally. The company also acknowledged my hard work and accomplishments and decided to keep me after the summer and pay me for my work. This goes to show that hard work really does pay off and that your first internship doesn't have to be irrelevant to your interests.
Thumbnail courtesy of Pexels.