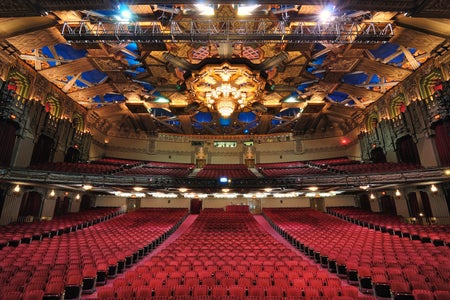 What Do I Do Now? An Actor in Quarantine
Since the shutdowns back in April, theatres have taken a hit with shows all around the world having to temporarily halt production. Recently, Broadway has announced that it will remain shut down until September, leaving many actors in the industry unemployed. It's a scary time for many performers and artists who already have to deal with the ups and downs of being in such a tumultuous business. For people like me who are hoping to break into this industry someday, the future can seem pretty bleak. Despite all the uncertainty, there are still opportunities to work on our skills and stay creative until we can be on stage again. Until then, here are some things to remember:
Online Classes Exist! 
Like pretty much every school, a lot of freelance arts educators and community theatres who offer lessons are transferring their classes to online. I know friends who are taking tap, ballet, acting, and even I'm still learning in my weekly singing lesson. It doesn't mean that it's easy; I mean, tapping in your kitchen instead of an actual dance studio isn't ideal. However, the opportunities to learn are still out there, and artists are constantly coming up with more ways to make their work accessible. Since a lot of us now have extra time, we can use it to develop our craft, learn new skills, or even set up and perfect that self-tape we've been procrastinating on and finally put ourselves out there. At the very least, working on your craft at home, even for just a small amount of time each day, can help make you feel good for accomplishing something in such an uncertain time.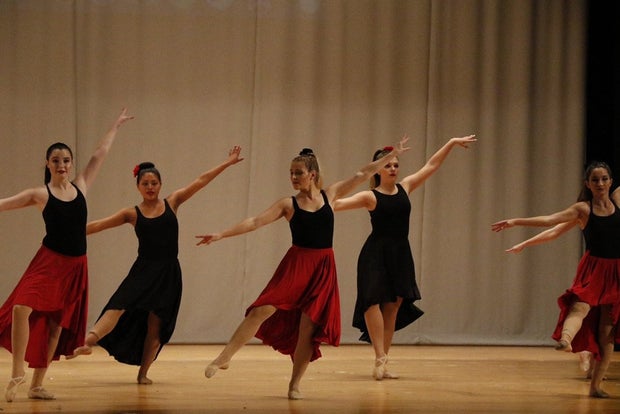 Laura Sheaffer
Your Friends are Most Likely Going Stir Crazy Too 
If you don't have the motivation or the money to sign up for a class, work on your skills with trusted friends! It's honestly an amazing way to stay socially connected and also feel like you're making progress on your work. Recently, a voice actor friend of mine and I got together over Skype and read two person scenes while trying out different voices and approaches to each of the characters. We also spent a good two hours trading knowledge about each of our strong suits, theatre and voice acting. Because of that interaction, I got to learn a lot about the voice acting industry, work on my reading and acting choices, and talk to a good friend, which left me feeling pretty motivated for the rest of the day.
Performances are Happening Online
A lot of play readings are now occurring digitally. Among some of the more famous ones is an online reading series called, The Show Must Go On Online, where a group of actors perform Shakespeare's plays via Zoom, in the order of when they were written. While you're searching for these readings online, be sure to look out for those who are auditioning. Many local places are trying out readings of shows online. I also know artists who are trying out full productions digitally.
For an incredible example, a good friend of mine in the theatre department at UC Davis has written an Avengers musical parody, which features a lot of us in the department. We spent the last few months rehearsing; gathering costumes, makeup, face paint, and props; as well as filming the entire thing on Zoom. It was a huge leap of faith, venturing into the unknown with a full-length show on Zoom and a huge cast, virtual music lessons, and faulty Wi-Fi. There were many problems we faced, but we did it. No matter what happens with it, I will always feel lucky and privileged to be a part of a creative project that was able to grow and develop even in the midst of a global crisis.
This isn't to say that these alternatives are good replacements, but we've discovered them so we can still create in such a scary time. Absolutely nothing can replace the wonder and brilliance that is live theatre. Nothing will replace rehearsing a scene with an actual person in the same room as you; a person you can hug and laugh with and not worry about getting them sick. Nothing will replace singing in an actual rehearsal space with a live piano and someone singing next to you in perfect harmony, and not having to worry about keeping your voice down because your sister is in the next room trying to learn chemistry online. Nothing will replace the absolute thrill of going out on that stage and seeing that not a single chair in the audience is empty. All of those people came here, cramped next to complete strangers, to watch you and your family perform. Nothing will replace these beautiful moments, which is why it's essential that, no matter how difficult it is, we prioritize safety so everyone can eventually return to the stage.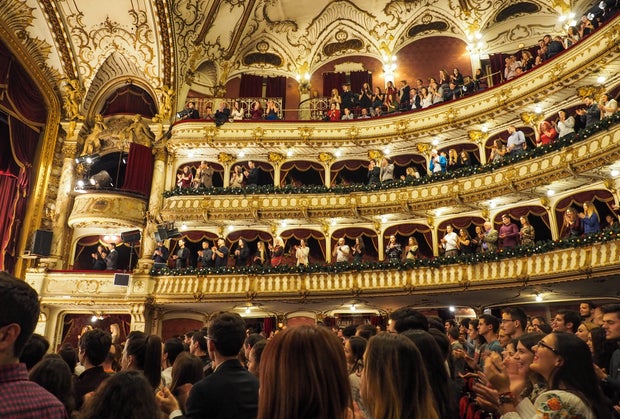 Vlah Dumitru from Unsplash And for all of you non-artists who are reading this article, what did you do when things got rough in quarantine? You probably turned to Netflix, Disney+, Spotify, YouTube, Kindle, Nook, or, in my case, SNL, Jane Austen, and UkuTabs.com. Artists had to go to incredible lengths to create the content that you watch, listen to, and read every day. After all, art is what makes life that much more bearable. Appreciate us. We exist for a reason. And above all, please stay safe.