Top 5 YA Books Based on Fairy Tales That You MUST READ
Fairytales will always live in our hearts as classic bedtime stories or childhood fantasies. While you may want to keep the original story unchanged in your heart, these new stories are bound to grab your attention and make you see classic characters in a new light. These authors take what we know best, and add a little twist, or a futuristic touch, turning fairytale characters into heroes.
The Lunar Chronicles (Cinder, Scarlet, Cress, Winter) by Marissa Meyer 
"She was a cyborg, and she would never go to a ball." -Cinder
Cinder is the first book in the Lunar Chronicles and is followed by Scarlet, Cress, and Winter. Each book focuses on a fairytale, eventually tying in together through one main character: Cinder, aka Cinderella. The series is a young adult science fiction by Marissa Meyer. It centers around Cinder, a young futuristic Cinderella who is hated by her terrible family and blamed for the illness of her stepsister. Curiously, Cinder is also a cyborg and a talented mechanic in New Beijing. Just as you would suspect, it isn't long before Cinder's life mixes with that of Prince Kai, and she finds herself in the midst of a brewing war between an evil queen and a lost past. Soon Cinder may realize that she is the key to protecting the only home she's ever known. 
Marissa Meyer does a wonderful job of entwining a classic fairytale with unimaginable science fiction and romance. All of her books center around strong female characters, and even the villain herself — the evil queen — will make you cringe in fear, but applaud in admiration and heartbreak. By the end of the series, you'll find yourself in tears at the sentimental bond these women form with each other in the face of adversity, and you will fall in love with all of the romance. Everyone has a chance to tell their story in this series and Meyer sure knows how to help them tell it. 
Heartless by Marissa Meyer 
"The easiest way to steal something is for it to be given willingly."
 So, we all know the story of Alice in Wonderland, but what about the Queen of Hearts? Marissa Meyer wows us again with her standalone novel, Heartless, which delves deeper into the heart of Wonderland and all of its many oddities. Heartlessis about the one and only Queen of Hearts, and more specifically, how she became so cold and heartless (pun intended). Since we don't see much of the queen in Alice's Adventures as it is, Meyer had plenty of room to explore infinite possibilities regarding her past. The novel follows Catherine (aka Queen of Hearts), a young baker who wants nothing more than to open her own shop of goodies. Unfortunately, her mother has other plans, hoping Catherine will become the next Queen of Wonderland. 
It isn't long before a love interest arrives, and he is Jest, the court joker, who is the first to make Catherine feel genuine attraction. Ignoring her chances of becoming future queen, Catherine jumps into a secret romance with the young joker, ready to take control of her own destiny. Although Fate is watching, and he has other plans for innocent Catherine and the future she so badly wants control of. Believe it or not, "Long before she was the terror of Wonderland — the infamous Queen of Hearts — she was just a girl who wanted to fall in love."  
A Court of Thorns and Roses by Sarah J. Maas (followed by A Court of Mist and Fury, A Court of War and Ruin, A Court of Frost and Starlight)
"Pity those who don't feel anything at all." -A Court of Thorns and Roses
Image source: Flickr
You've heard the tale of Beauty and the Beast, but you've never heard it in the way Sarah J. Maas tells it. A Court of Thorns and Roses is loosely based on the tale as old as time, but ultimately takes on its own plot as the story moves forward and the characters grow. 
Feyre is a girl who only wants to keep her poor family alive. She spends her time hunting and gathering, making sure that her two sisters and father have enough to eat each night. Then, one Winter night, she spots a deer being pursued by a wolf, and decides one dead wolf is worth the deer that will keep her family alive in the cold Winter season. However, she soon realizes the price for taking a life. Feyre is then taken as prisoner into a magical world for the murder of a faerie. There she will soon realize that her captor has secrets of his own, much darker than his cold exterior may suggest. 
Much like Meyer's books, readers are once again met with a strong heroine that empowers all who know her story. The series is still going, and also note that after the first book, the classic tale of Beauty and the Beast is lost within the Faerie world Maas builds on page after page. If you're looking to get lost in a masterpiece, this is the one to start with. 
Poisoned Apples by Christine Heppermann
"How stupid that all I have to do is grow two squishy lumps and suddenly I'm man's best friend."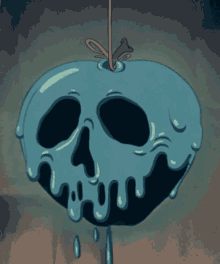 Poisoned Apples is a book of poetry that explores issues in today's society through fairytales and their plethora of interesting characters. Heppermann features many of our classic characters such as Snow White, Sleeping Beauty and so on. She sheds light on issues women face and have faced. If you're looking for something relevant, short, and sometimes sweet, make sure to check out these amazing poems.
Villains series by Serena Valentino (Fairest of All: A Tale of the Wicked Queen, The Beast Within: A Tale of Beauty's Prince, Poor Unfortunate Soul: A Tale of the Sea Witch, Mistress of All Evil: A Tale of the Dark Fairy, Mother Knows Best: A Tale of the Old Witch, The Odd Sisters: A Villains Novel) 
"I cannot live in fear of losing him, for fear of not living my life at all." -Fairest of All 
Ever wondered about the villain's point of view? Serena Valentino does a dashing job of filling in the gaps that are always missing in each fairytale. In her Villains series, you'll find yourself in the head of the Evil Queen, Maleficent, the Beast, Mother Gothel, Ursula, and others. After all, it's only fair we listen to every side of the story, right? Don't believe everything you hear, folks.