It's tough to look people in the eyes when you spent the past 10 minutes in the bathroom staring at each glaring bump, line, and pimple on your face. I've been through it time and time again. Because if anything, my Instagram feed and my Pinterest boards have shown me nothing but perfectly curated images of beautiful women whose skin glow with not a single bump or line in sight.
It is quite discouraging, waking up to see that my skin has broken out again. I've struggled with maintaining my acne since elementary school, and I've had many traumatic experiences trying to deal with it. I started out with drugstore remedies, moving on to seeing a dermatologist, being prescribed everything: from topicals and antibiotics to birth control. I went through the list until I reached the end. I'd gone through two rounds of Accutane, a harsh drug that required monthly blood tests and had severe side effects, by the start of my freshman year in high school.
Yet it still wasn't enough. While my skin had greatly improved, I still continued to get breakouts and it seemed like the more I tried to cover up, the more noticeable my acne was. But in my time in high school, I came to realize my acne was not a defining factor of my worth. As cliche as that sounds, it's true!
Think about anytime you meet someone for the first time, or anytime you meet up with friends. When I meet up with my friends, I'm excited to see them and catch up. Rarely do I notice if they have a pimple on their face. I realized that in that same way, the way we look, or the things we are insecure about are nearly invisible to others. The way I looked was the least interesting thing about me. Instead, my personality and the conversations I held with my friends were more memorable than the fact that I had pimples on my face.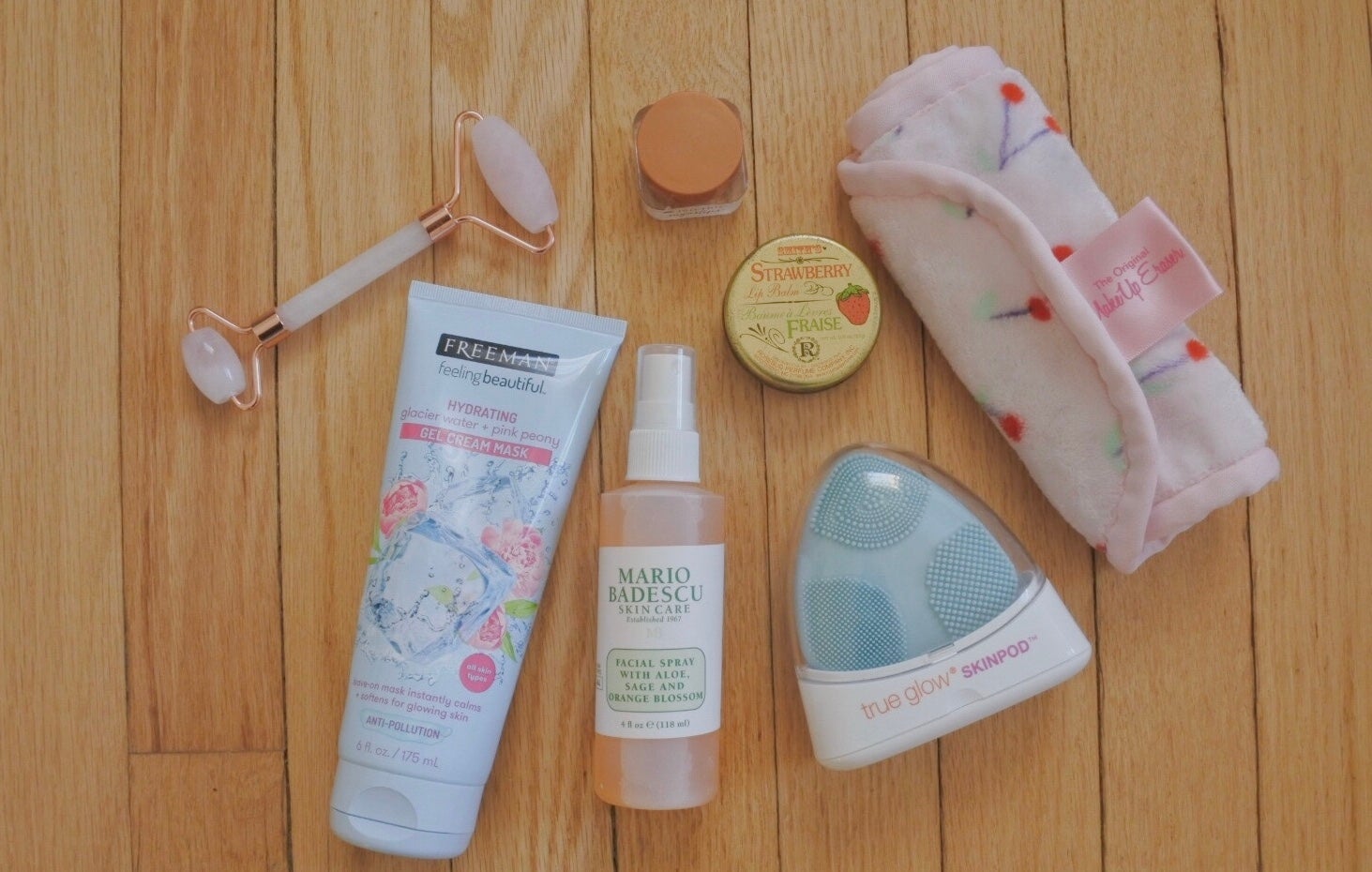 We are often so wrapped up in the way we look, and the smallest bump or line seems so much bigger and worse than what it actually is. And the way society as a whole has marketed perfection as the norm has led us to believe that our imperfections are undesirable. But when I look around, my friends accept me for who I am, and I see them for who they are as a person, not as a body with imperfections.
I learned to realize that I was so much more than a girl who still has acne in college. What shows up on my timelines and feeds are not reality; they are curated. It has been a journey to differentiate reality from what I see online, but I am so glad I'm finally understanding that what I look like is not the most important thing. I've been able to enjoy my time with friends and family instead of worrying about that damn pimple.