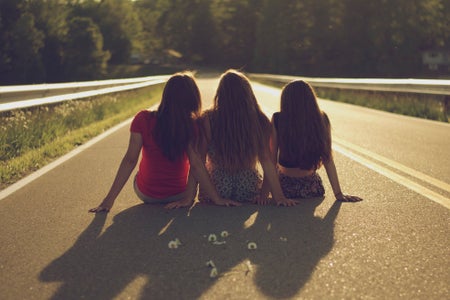 The Silly Ways I Have Made Friends in College: From a Senior
Everyone has heard that making friends in college is the most fun part about being a college student and as cheesy as it sounds, I believe that. College is very unique as it places a plethora of people together who are around the same age as you with varying interests so you're bound to make some good friends here! Each year I realize that I have gained a friend in some odd, silly way and decided to compile the most memorable times here. Below are the funny but authentic ways and places I met some of my closest friends:
Realizing that MCB stood for Molecular & Cellular Biology (and that you don't remember high school Biology...)
I will be honest here—it wasn't the smartest move to sign up for a class I didn't read the description for, BUT it was a wise move to realize there was one girl who was in an Anthropology class of mine in the same MCB class as me! When I recognized her, I immediately knew I had to talk to her as soon as possible. Even though I was very nervous, I politely went up to her before our class started and she came to be a great friend that I still keep in touch with. Funny enough, I made two more friends through this MCB class who were also struggling to understand the material like I was. I will never forget that MCB translates to Molecular and Cellular Biology ever again.
Sitting next to the person with interesting earrings and an eye-catching shirt
Okay, this one sounds weird but trust me, nothing is as eye-catching as creative dangly earrings! I noticed going into the lecture hall of my Intro to Sociology class that a guy wore a pair of koi-fish earrings with a beautiful blue shirt towards the side of the hall. I was drawn to learn more about said earring and I sat next to him and struck up a conversation. As the conversation flowed, we realized our hometowns were 10 minutes away from each other, we both liked live music, and that we both didn't know what Sociology entailed. Needless to say, we came to learn that this class focused on the sociology of coffee which was interesting to read about.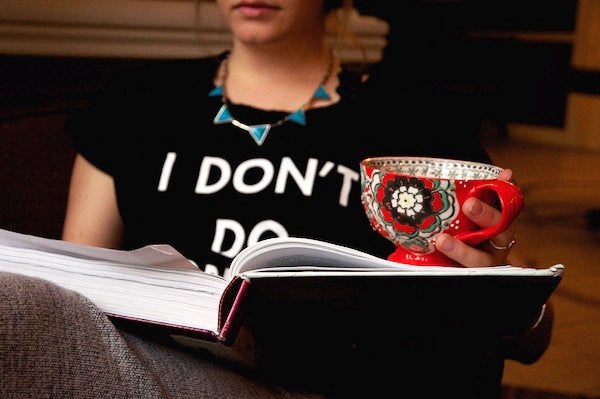 Anna Thetard / Her Campus
Finally noticing that you've taken the same English classes with the girl in the front 
This one took me a while because I was focused on how the professor came to the conclusions she did from the intricate text assigned. When I finally realized that the same blonde girl and I had taken several classes together, I started a conversation only to learn that we were both English majors and that she knew what the readings meant—I knew that we were going to be good friends. We both bonded over early 20th century readings and sushi. Getting to know how much she loves learning about literature made me understand that I also love learning about the evolution of the art of writing!
Not knowing what a sentence is
Going from the second floor of Olson hall to the second floor of Haring hall is more time consuming than you would expect. In the 10-minute gap that I had after my Shakespeare class to make it to my philosophy class, I made it on the dot. The most accessible seat was close to the door and was next to a girl who seemed sweet. As we got to know each other, I learned that she was interested in taking on philosophy as a second major which I found admirable. It was fun and cheery until class began and the ominous question of "What is a sentence?" posed by our professor. The extensive look at logic and language was confusing but more so, was the answers by classmates that sounded more complex than I imagined. By the end of the week, I still didn't know what a sentence was, and I decided to drop the course as I had signed up for fun.
For me, all of these memories make me realize how striking up a conversation about literally anything interesting can truly turn strangers into friends. Though I don't know how this method of mine will hold up over Zoom, I can't wait to see what interesting people I meet this year. My best advice to anyone worried about making friends in college is to not hold yourself back as people are usually just as nervous as you would be in a new environment. Being your authentic self always goes a long way and just know there are people like you everywhere around you.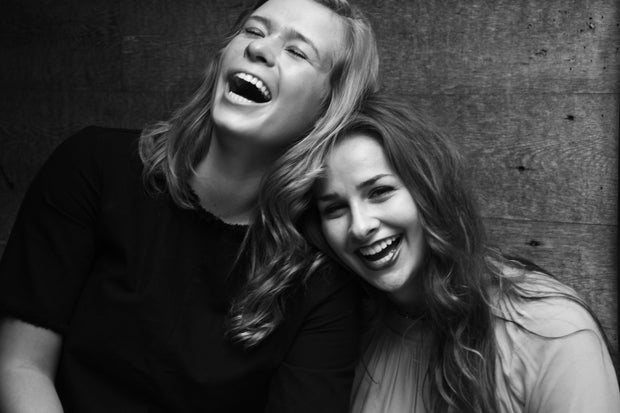 Anna Thetard / Her Campus