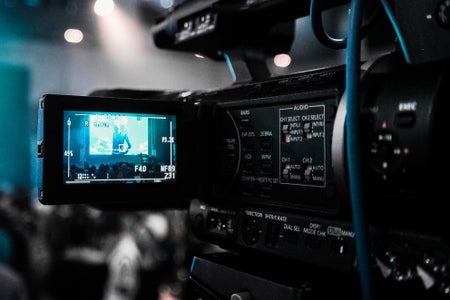 Rom Coms That Are Actually Good
Romantic comedies have never been my favorite genre of film. A lot of them can get too cliché too fast, and most of the time it just feels like you're watching the same movie over and over again. Lately, however, I've come to realize that there are a bunch I've watched over the past few years, and even some I remembered liking when I was younger that were actually pretty good! In no particular order, here is a list of 8 of my favorite romantic comedies. 
1. Crazy Rich Asians
This movie was absolutely gorgeous in every single way. The Singapore locations were beautiful, the costume designs were stunning, and that wedding scene, with the guests seated among plants, the water flowing down the aisle, and people holding their flowers up as lights, without fail, made me cry every time I watched it. Constance Wu and Henry Golding make such a sweet pair, Awkwafina's one-liners were hilarious, and of course, the representation is real! This movie is extremely important, so if you haven't seen it, go stream it for free on Hulu or HBO!
Giphy
2. The Decoy Bride
Definitely a film that went under the radar, but one that every avid rom com buff needs to see. The Decoy Bride stars Kelly MacDonald (the voice of Merida from Brave) and David Tennant who fall in love on accident on the remote Scottish island of Hegg. It's an absolutely adorable story, and Kelly MacDonald totally channels this quirky, blunt Scottish humor that constantly left me cackling. Also, if you weren't already in love with David Tennant after watching Doctor Who, then you certainly will be now. Watch this adorable and underrated romantic comedy on amazon prime! It is totally worth the $3.99 renting fee. 
3. About Time
Domhnall Gleeson and Rachel McAdams star in this charming, albeit sad, romantic comedy taking place in London. This film almost escapes the genre of romantic comedy because its plot mostly centers around the main character being able to time travel at any point in his own life, but the romance part is too good to miss. The soundtrack to this movie is absolutely wonderful, and after watching it for the first time, I envied Rachel McAdams's character's job of being a book reader. This one is available on Netflix, so be ready to laugh, cry, and fall in love. 
4. Moulin Rouge
A musical! I'll be honest, Moulin Rouge is chaotic. It took me a few watches to really start appreciating the movie. But once you get past the strangeness of it, you start to realize that the romance is kind of sweet. Also, I don't know about you, but I think part of the reason I fell in love with this movie was because of Ewan McGregor's singing voice. The man has chops! Nicole Kidman was also stunning (as she always is) in this film, and she did well in this performative and tragic role. You can watch this beautifully strange gem on Hulu or HBO. 
5. Always Be My Maybe
This movie stars comedian, Ali Wong, and actor, Randall Park, as long-time childhood friends who grew up in San Francisco together, and then reunite after years of living completely different lives, her being a celebrity chef in New York, and him being in a band in San Francisco. They've always withheld feelings for one another, as shown by their one-night stand in his car, but it isn't until they reunite as adults that those feelings start truly start coming to light. Ali Wong and Randall Park actually collaborated on the screenplay, and it shows! The comedy is so fresh and truthful, and will make you laugh, cringe, or both. Not to mention, Keanu Reeves makes a guest appearance as himself, which is arguably one of the funniest scenes of the film. Go watch it on Netflix!
Myke Simon
6. Mamma Mia!
Another musical! Even though this movie (in my mind) is so much more than a romantic comedy, it still had to make this list. I mean, a film taking place on a beautiful Greek island where the characters sing ABBA hits and Meryl Streep is the star?? I think yes! Not only will this movie make you appreciate the genius that is Benny Andersson and Bjorn Ulvaeus (can you tell I'm a huge ABBA fan?), but it also celebrates female sexuality in a powerful, healthy way. Meryl Streep's character Donna isn't looked down upon for her past sexual adventures, and she isn't coerced into settling down with Sam, she makes that decision herself. Her daughter Sophie also makes the grown-up decision not to marry and instead travel the world with her fiancée. Female empowerment is really strong in this film. Go watch it on Hulu!
7. Love Actually
Love actually, really does exist in this gem from the early 2000s with a huge all-star cast! The great thing about this movie is that there are a lot of romantic plotlines to follow, so if one of them isn't appealing to you, you can just focus on one that is. This film takes place in London around Christmastime, with a huge cast of characters that are all interconnected despite the multiple plotlines. Some romances are successful, others fall apart, and there are some that are just, strange? I watch this movie at least once every year during the holidays and it never fails to entertain me each time. You can rent this wonderfully entertaining film for cheap on amazon prime. 
8. The Big Sick
The film is unique and definitely something everyone should watch because it's a true story! Kumail Nanjini, who co-wrote the story with his wife, Emily Gordon, stars as himself, a man who started out as an Uber driver and then embarked on his journey into comedy and meeting his current wife. Kumail's humor really shines bright in this film, with his witty remarks and excellent timing, I was laughing constantly. It was easy to relate to it, which is why this film is extra special. You can watch this treasure for free on amazon prime.