R&B Songs for 5 Different Vibes
I just like Rhythm and Blues music (R&B) so much. R&B songs fill up 99% of my playlists. Whenever you catch me with my earbuds in on campus, I will be humming R&B notes. R&B goes with any classical instrument and the combination never sounds boring and dull. R&B singers also feature well with other genres, like Hip Hop, Rock, and EDM. I have a ton of "liked" R&B songs on Spotify, but here are the best R&B songs for five different moods.
1. Romance and Love
Do you feel the vibe? "Since we've been together, loving you forever." These are oldies but goodies that are still relevant. What about letting some sweet notes fly around while you and your bae cuddle around? I've known people who always want a romantic playlist playing, especially for the perfect date. These songs provide a slow rhythm that sounds gentle and lazy. There are even sexy songs for boosting your bedroom game. Classy.
Babyface — "Red Dress"
Mark Medlock — "Seven Days"
Al Green —  "Let's Stay Together"
Major Harris —  "Love Won't Let Me Wait"
2. Hanging Out and Partying
These songs are a great choice when you don't want to go too wild but want to have a good time at the same time. They just keep you upbeat and high, and the R&B tones boost your energy and excitement.
Rihanna —  "Needed Me"
Ella Mai —  "Who Knew"
Earth, Wind & Fire —  "September"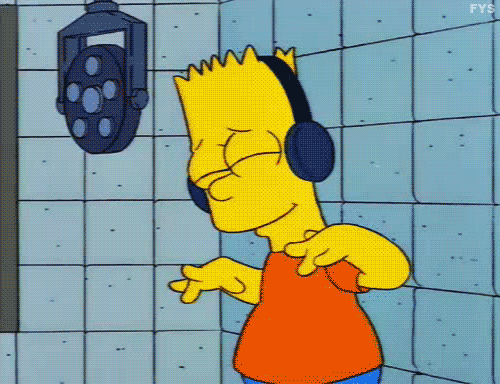 3. Chilling and Relaxing
If you ever feel like getting laid-back and cozy on a Sunday afternoon, definitely spend time being embraced by these R&B melodies. They could help you put yourself to sleep, take yourself away from your problems, or to just chillax.
Daniel Caesar & H.E.R. —  "Best Part"
Khalid —  "Location"
Tinashe —  "C'est La Vie"
4. Studying or Working
I personally don't like listening to beat music with heavy drums while I try to concentrate. Songs with too outstanding lyrics could be a distraction, too. So, we might need something smooth and comfortable without much relevance in its words or rhythm to study with. Try these:
DEAN —  "Instagram"
Raveena —  "If Only"
Janet Jackson —  "Enjoy"
5. Just in an R&B Mood
Here are some typical tracks that mark down the label of "R&B songs." Shout out to Beyoncé and Destiny's Child for their ongoing popular songs. They're the ones you go to whenever you seek a touch of soulful voice, and they stand the test of time. Below are the greatest R&B songs of all time, in my opinion.
Any of Beyoncé's R&B playlists
Alicia Keys —  "If I Ain't Got You"
Adele —  "Send My Love"
Drake —  "Hotline Bling"
With so many more songs to choose from, R&B is just one of the best genres of music. Enjoy.