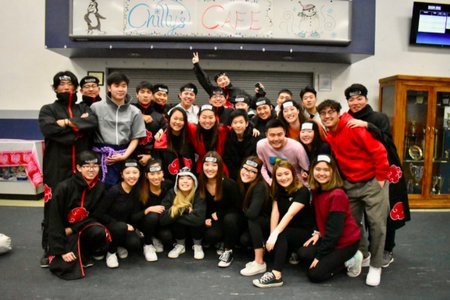 MSM Sophomores Take Another Broomball Victory
The Mustard Seed Ministry at UC Davis is an on-campus Christian ministry with the purpose of being and making disciples of Christ. As an annual fellowship event, MSM gathers all its members for a broom ball tournament in which each grade level class plays against one another. 
Broom ball is a recreational on-ice game with a "broom" (a wooden stick with a triangular head), a hard ball, and your everyday tennis shoes. Broom ball is one of the most popular MSM events, and those who have gone before hyped up the experience. Members were able to bring friends and it was a great time to meet new people as you competed for the first place title with your classmates.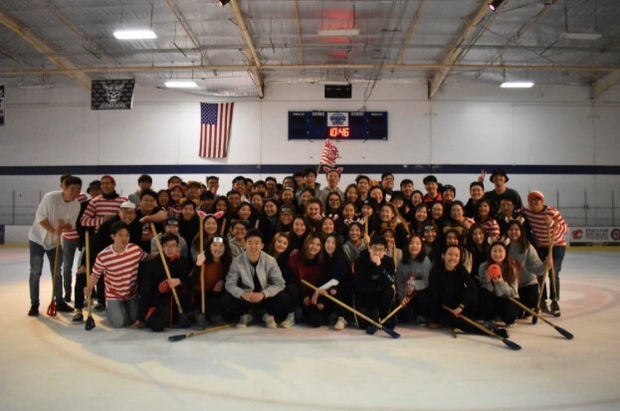 In order to differentiate between classes and team members, each team is expected to prearrange a costume theme. This year, the new freshman class dressed up as beanie babies, the sophomores had a Naruto theme, juniors had Jabbawockeez masks, and the soon-to-graduate seniors were all dressed as Waldo. Untraditionally, the number of players on the ice were limitless. All the members of a single class were able to participate out on the ice. The sophomore class had the highest member count, rising above the freshman class by three players.
The games started off with the lower classmen. As it was their first time playing broom ball, the new freshmen class were swept off the ice by the sophomores, who had won the year before. The juniors and seniors versed next, ending with a tie that was broken by a rock paper scissors game. Multiple rounds of classes competed against one another, and music played through the loudspeakers as people danced around the ice rink.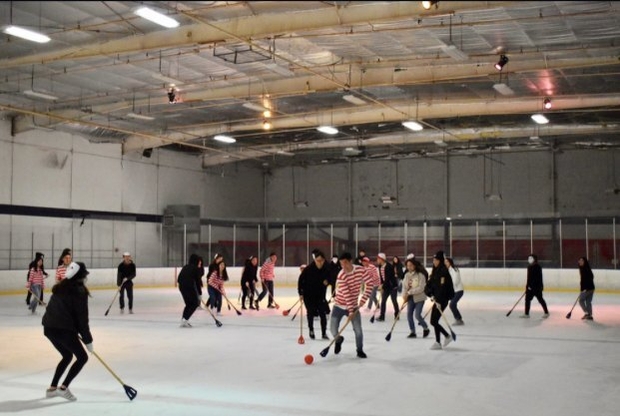 Since tennis shoes were worn, the biggest laughs and hardest challenges came from falling on the ice. With this, the intensity of the game rose and the competitive nature of the MSM members showed. Guys and girls ran around the ice following the ball as they tripped, slipped, and fell repeatedly. The night was filled with laughter, and the morning after: pain and soreness. With the remaining time left after the competing games, there was only one thing left to do; the upperclassmen versus the lower classmen. With the disparity in class sizes, the lower classmen outnumbered the upperclassmen, guaranteeing a win for the lower classmen.
Awards were given out at the end, and the sophomores took first place for the second year in a row. As the undefeated champions, they took a group photo holding up a single finger signifying their first place victory. The picture was taken at the exact same spot they had taken their first victory picture the year before.  The sophomores smiled from ear to ear as they claimed their second trophy. As the night came to an end, each car group that had driven together reconvened at an open boba shop where they talked into the late hours of the night.