Movies You Need to Watch Once a Year
Movies are part of everyday life as we're all sheltered in place. If you have ran out of movies to watch, or if you have already watched these, it's time to watch or revisit my top 5 favorite movies. These movies I could watch at least once a year and will always be timeless. The list is in no order; they are all significantly important and are now part of my identity. 
My Best Friend's Wedding (Hulu)
This iconic, ugly cry, gem of a movie is available on Hulu. The first time I watched this movie, I could not stop watching. I literally watched it for like 10 days straight and cried every time. According to Vanity Fair, it's one of the best romantic comedy films of all time. Longtime best friends Julianne Potter (Julia Roberts) and Michael O'Neal (Dermot Mulroney) made one of those agreements one drunken night to marry each other if they were both still single by age 28. A few days short of Julianne's 28th birthday she gets a call from Michael. One problem, Michael is getting ready to marry 20-year-old Kimberly (Cameron Diaz) in less than a week! This is a definite winner and will always be a movie I grab when I want to get emotional. 
Dirty Dancing 
The familiar samba-like drum riff starts, then appears the hot pink font on the monochromatic screen and here comes the feeling of excitement tingling throughout my body as the dancing starts. This hour-and-forty-minute feature film is a classic, about Baby's (Jennifer Grey) last summer before joining the Peace Corps, and, oh yeah, sexy Patrick Shwayze is in it, and his character is a gigolo-esque dance instructor named Johnny at the resort that Baby and her family are vacationing at. It's fun, sexy, and, surprisingly, a feminist masterpiece. 
Forrest Gump
Movies are like a box of chocolate or whatever that saying is. This historical piece of art will teach you more about United States history than school ever could. Forrest Gump (Tom Hanks) isn't the smartest person from Greenbow, Alabama, but he sure will show you what unconditional love looks like and life lessons along the way. 
Giphy
Once Upon a Time in Hollywood
The newest movie added to the Tarantino film lineup and the one that will be dear to my heart forever. It is an homage to the final moments of Hollywood's golden age, set in the year 1969. There's a bit of suspense, adventure, and comedy all in one movie. Brad Pitt and Leonardo DiCaprio are the perfect duo in this fairytale-like storyline creatively articulated by Quentin Tarantino. Need I say more? 
Goodfellas (Netflix)
My favorite Martin Scorcese movie above of all his wonderful classics has to be Goodfellas. Did you know the recipes in the movie were inspired by his mother's cooking? A classic New York mobster movie, Goodfellas is based on the true story of the famous mobster Henry Hill as well as the book Wise Guys by Nicholas Pileggi. It follows the story of Henry Hill (Ray Liotta), and his two deranged friends Jimmy Conway (Robert DiNero) and Tommy DeVito (Joe Pesci).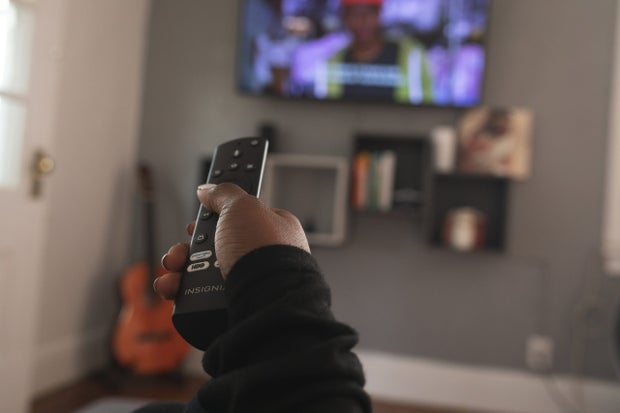 Photo by Tolu Bamwo from Nappy
A few movies I love but did not make it to Top 5:
The Grand Budapest Hotel
Ratatouille
Good boys
500 days of summer 
Elf