It's no surprise that the Academy has yet again failed to recognize the many masterpieces that people of color have created, as seen in the white-Hollywood-dominated choices of nominations for the 2020 awards (shoutout to Parasite, though). However, the biggest disappointment is the fact that Jordan Peele's Us wasn't nominated for a single Oscar, despite it being one of the most intellectually and emotionally stirring films released in 2019. 

Us was unlike any other modern horror we've seen. First of all, the protagonists are members of a successful black American family… which is a rare sight in the horror genre at all. Along with a brilliantly executed original screenplay and equally superb acting that brings unique life to the "doubles," the film reminded viewers to be aware of the various divides America faces today. Those divides are not only formed by race but also economics, as the wage gap today continues to increase social inequality between the rich and poor. Us addresses privilege and the status that people achieve by simply being born in the right place at the right time. It explores the harsh reality that those without power (the "tethered") who live underground (a metaphor for the lower class) get abandoned. It's only a matter of time before they rise and rebel. Having watched both Us and Parasite, a lot of themes and commentary about social class are present in both films, which shows how the problem of "the rich get richer and the poor get poorer" is universal.
If I got to have my own imaginary Academy Awards, I would at least bet that Lupita Nyong'o would win for Best Actress. She delivered one of the best performances ever seen from horror, let alone as a black surviving woman in the lead (which again, is rarely seen at all in this genre). She convincingly plays both Adelaide and Red. In suspenseful scenes featuring both characters, we never needed to guess who was who, as Nyong'o even committed to Red's raspy voice inspired by the real-life condition called spasmodic dysmorphia. She tells The New York Times, "I was fascinated, and I started doing research. I met with people who have the condition and built it from there." If that's not dedication, I don't know what is. 
Also, can we talk about the amazing soundtrack by Michael Abels? The genius of remixing Luniz's "I Got 5 On It" and utilizing that as the movie's main track makes it hard to forget. One of the most memorable moments that also features intelligent use of sound came from "Ophelia," the film's version of an Amazon Alexa, when Kitty Tyler (played by Elisabeth Moss) gets murdered. You can watch that amazing scene here.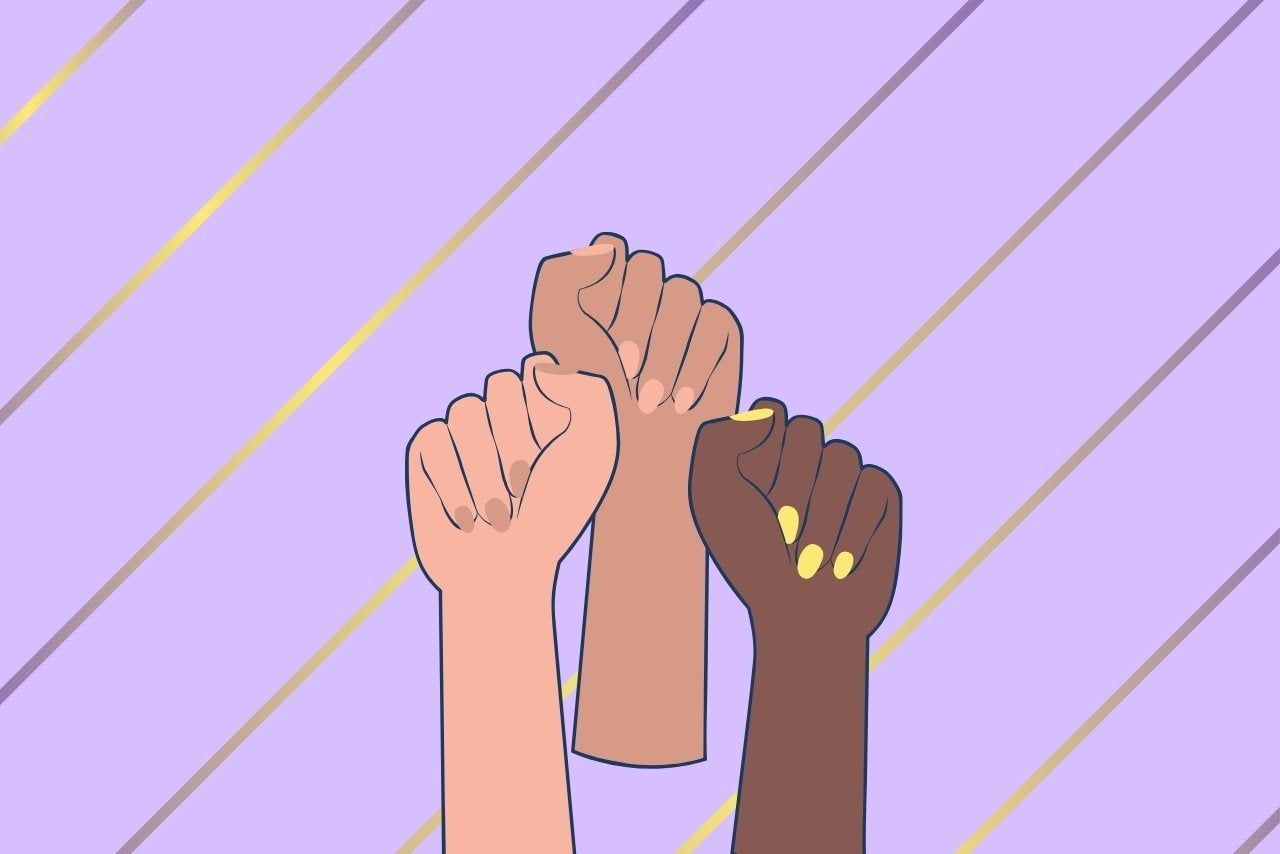 So, yes, for clearly valid reasons, I'm still mad that Us wasn't even recognized by the Academy. Each year, including 2020 apparently, they hand maybe one or two awards to token minorities (only to quell diversity inclusion complaints), while constantly ignoring and avoiding celebrating the vast majority of creators who are people of color in the industry. They'd rather have "safe" films such as Marriage Story and Once Upon a Time in Hollywood taking over the lists of nominees. Don't get me wrong, these movies were fine entertainment, but I just don't think they reached the same caliber that Us did, as the film successfully impacted audiences on a deeper level beyond what we could see on screen.