How to Help the Black Lives Matter Movement
I could spend a whole couple of pages telling you about how I first became aware of my white privilege in America, but honestly that is not important right now. What is important is taking action. If you're going post on social media, great. But just remember that posting means nothing unless you actually do something that helps the cause (this is a piece of advice for myself as well). So, without further ado, here are some options:
DONATE
Here is a list of organizations you can donate to:
Official George Floyd Memorial Fund
Communities United Against Police Brutality
American Civil Liberties Union
Donate to your local bail fund
SIGN PETITIONS
Can't donate money? Sign some petitions:
Contact your local representative-template
Demand Racial Data on the Coronavirus and Coronavirus: Demand More from the Government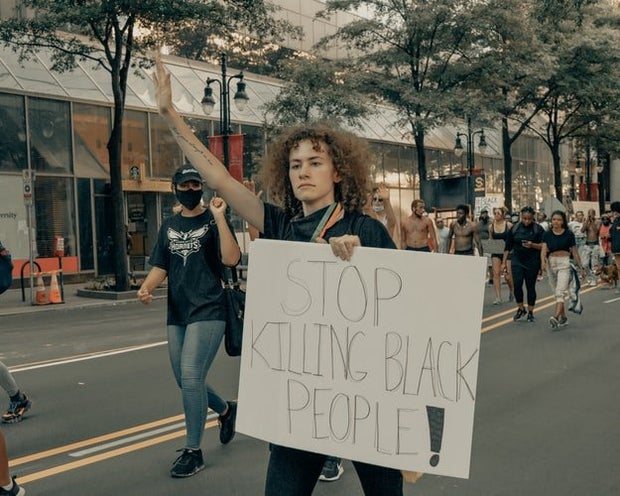 Photo by Clay Banks from Unsplash Also, here is a really good website has a ton of information about donations, petitions, protests, where protests are, and other resources. 
Plus, an article for my fellow white people who want to be allies: 75 Things White People Can Do for Racial Justice
I know this article didn't contain a lot of writing and feelings, but that was the point. We need to amplify the voices of the oppressed and do what we can to make sure they get heard. So please, educate yourself, talk to your family, reach out to your black friends, and DO SOMETHING. 
Be safe out there.