Highlighting Black Female Founders in the Beauty Industry
The lack of inclusivity in the beauty world is shocking. Many consumers of makeup cannot find products out there that cater to their needs or cannot find a foundation shade that matches them correctly. These three black women have turned the tide in the beauty industry by creating products for everyone.
Rihanna recently launched her own makeup brand, Fenty Beauty, "so that people everywhere would be included." She focused on creating a wide range of traditionally hard-to-match skin tones, creating formulas that work for all skin types, and pinpointing universal shades. Most importantly, Rihanna creates makeup to inspire: "Makeup is there for you to have fun with," she says. "It should never feel like pressure. It should never feel like a uniform. Feel free to take chances, and take risks, and dare to do something new or different." Fenty Beauty continues to be one of the best-selling brands in makeup counter stores and its products are loved by many. Rihanna's goal is to create products meant for everyone: skin colors that are light to dark with warm or cool undertones. She holds one of the largest shade ranges in foundation that makeup counters sell.
Pat McGrath is a highly recognized name in the beauty industry. As CEO and founder of Pat McGrath Labs, she describes her makeup line as her "Golden Revolution." She takes inspiration, obsession, and addiction to be her guiding principles and manifesto. She says, "I wanted to capture, in a quartet of exquisite palettes, 50 legendary lipsticks, a divine dozen eyeliners and five fetish-worthy lip pencils, The Power of Transformation, The Power of Beauty; The Power of Makeup." Pat McGrath Labs has a reputation of producing at the highest quality, even though the prices may account for the luxury. Consumers are willing to pay the price for such a high quality product.
Nancy Twine, founder of Briogeo, a hair care company, founded Briogeo as a small startup. Four years later, she had $10 million in sales and made a name for herself. In an interview with Forbes, she mentioned, "I used to go to CVS back in the day, and it was always very segregated." Twine also founded Briogeo on the basis of including all hair types. She wanted to create high-quality products that could detoxify, hydrate, and protect hair, just like one would with skin. She is currently named as the youngest African American woman to launch a line in Sephora.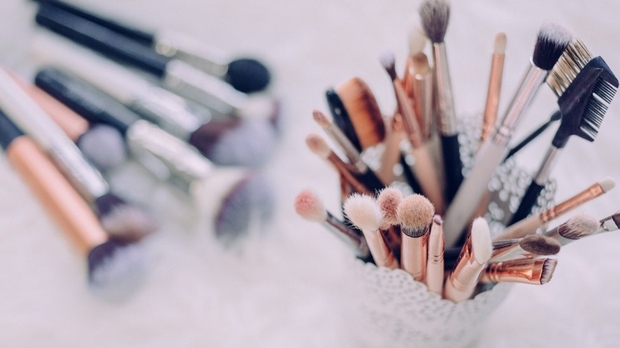 These three women have changed the game of the beauty industry. All three curated brands are available in Sephora and other makeup distributing stores. These black female founders are striving towards a beauty industry that is not segregated by color or texture. They strive for an all-inclusive industry where top-notch artists and the everyday person can enjoy looking good, regardless of skin color or hair texture. The beauty industry is changing.