This summer I realized two things: (1) I'll be overseas during the General Election in November and (2) I have absolutely no idea how to vote from abroad, or if it's even possible.
The good news is that it is, in fact, very possible, but with all the information out there I thought I'd break it down into a simple guide that's easy to understand and follow. After all, some students may be displaced due to the pandemic and living with their families in a different country, or may simply be studying abroad at the time of an election. In any case, this guide will outline how exactly you can exercise your legal right to vote as a US citizen, regardless of where in the world you are physically located.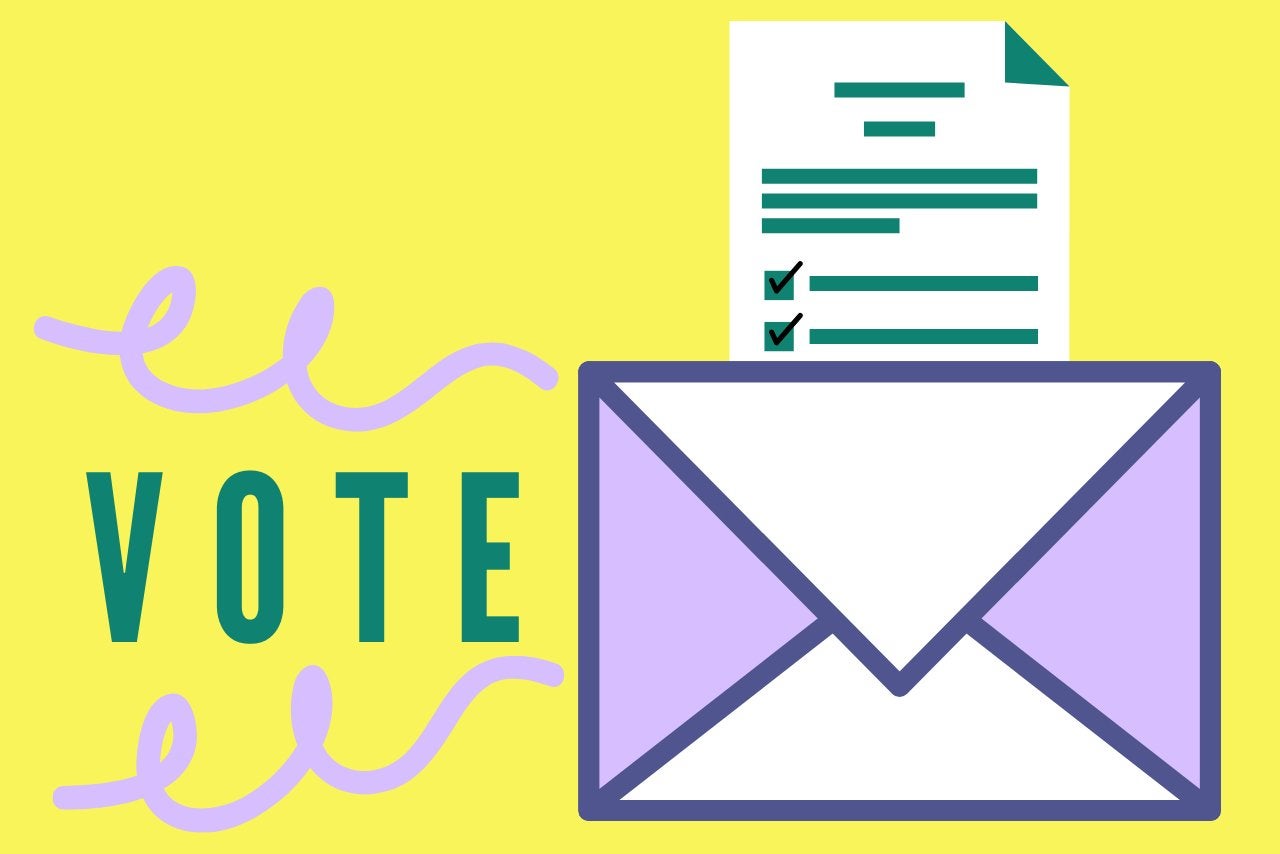 Step 1: Visit FVAP.org
The Federal Voter Assistance Program is part of the US Department of Defense and assists citizens living or currently located abroad in filing an Absentee Ballot. The website also has a wide range of resources, many of which are dedicated to explaining the process of voting from abroad.
Step 2: Fill out the Federal Post Card Application (FPCA) form
The FPCA form is the Absentee Ballot request form and can be found directly on the Federal Voter Assistance Program's website. This form needs to be filled out and approved by your election official before you can receive your Absentee Ballot. Once you click the link to begin filling out the form, the website will take you to a secure portal where the sensitive data you enter will be protected.
Step 3: Send the FPCA to your local election office
Upon completing, signing, and dating the FPCA form, you'll have three options for sending the FPCA to your election office, as outlined in the portal itself. You can:
Physically mail your FPCA to the election office in your county of residence. If you choose this option, sending the form must be done sooner rather than later because overseas shipping can take a long time depending on where in the world you're located and what other global circumstances might come into play. When selecting this option, it is also vital to be aware of the dates and deadlines per state (as already mentioned above) for receiving the FPCA, found on the FVAP website.
Email your FPCA. If you choose this option, you'll scan the signed and dated FPCA form and send it directly to your election official's email. This is the fastest way to ensure your election office receives your application if you're running late in the process.
Fax your FPCA. 
Step 4: Await confirmation and receive your ballot
Once you have filled out, signed, and dated the FPCA and sent the form to your election office via your preferred method, you'll have to wait for your form to be approved. Once you receive this confirmation, your chosen voting method will have been applied and your Absentee Ballot will be delivered to you via the method you specified in the FPCA form. From there, you can vote in the election and then submit or return your ballot.
Step 5: Returning your ballot
Every state has different requirements for returning your ballot. In California, for example, ballots can only be returned via postal mail or fax (other states allow emailing your completed ballot). If you choose to return your ballot via postal mail, you will simply follow the instructions included with the ballot and use the prepaid postage return envelope included in your voting package.
Alternatively, you may also fax your ballot. Faxing your ballot is much quicker and therefore recommended if it's already close to the deadline. However, choosing this option waives your right to a secret ballot. In essence, this means that an election official employed at your county's election office will manually transfer your voting choices onto an official ballot, which will then be submitted. In case this raises concern, it is important to note that there are various policies in place to prevent tampering with your voting materials.
Overall, these options all provide ways in which to make your voice heard and make your vote count, regardless of personal circumstances that may hinder you from being able to physically drop off your ballot at your local election office.