Can We Please Talk About BeyChella?
If you haven't watched Beyoncé's concert film special on Netflix titled Homecoming, you need to stop what you're doing and watch it right now! 
In the two-hour film, Netflix shows viewers parts of Beyoncé's Coachella performance, which were put together alongside behind-the-scenes footage. The footage showed the training and long practice hours it took for Beyoncé to conduct the amazing performance she did (Beyoncé also released all of the songs from her performance on Apple Music, so go enjoy that too). 
Image Source: Unsplash
Who said you needed to spend all of your rent money to go to Coachella to see Queen B perform? 
Watching Beyoncé's performance left me in awe and it made me feel empowered as a womxn of color. Before watching the performance, I didn't know Beyoncé was the first black womxn to headline Coachella. Why did this just happen in 2018? You would think famous black female artists such as Lauryn Hill, Rihanna, or Janet Jackson would've headlined by now. Also, Beyoncé is only the third womxn ever to headline the concert series. By the way… Beyoncé started training just three months after giving birth to her twins Sir and Rumi Carter. What aren't womxn able to do?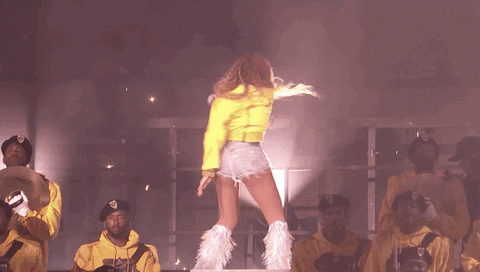 Throughout her performance, Beyoncé demonstrated black culture and feminism in a noble and beautiful way. The aesthetics, costumes, dancers, and singers all demonstrated what it means to be a part of black culture and pride. Beyoncé picked most of her dancers from historically black colleges and universities (HBCUs). The stage was filled with traditional elements and traditions of HBCUs such as drumlines, marching bands, and stepping. 
Image Source: Pexels
Homecoming was definitely a celebration of blackness in a predominantly white space. The whole performance was a tribute to black culture, fashion, beauty, music, and black womxn. I hope that from now on, Coachella will continue to increase the diversity of their performers so more artists of color can celebrate their culture for the world to see.