Black Authors Who Have Changed the YA Landscape
Angie Thomas: The Hate U Give
The Hate U Give​ was Angie Thomas's debut novel and is quite likely the most popular and well-known book on this list, as it was a critical success that was quickly adapted into a major motion picture. Thomas was moved to write a short story about police violence after the fatal shooting of Oscar Grant in 2009. The short story was later expanded into a fully realized novel after the death of Trayvon Martin. In a ​Los Angeles Times​ interview, Thomas stated, "I decided to turn this story into a novel because of so many kids in my neighborhood and church. Every time somebody called Trayvon Martin a 'thug,' it felt like they were calling them thugs. I wanted to write a book for them that says, 'I see you. I hear you. I understand you. I love you.'" Her message was clearly received, as the book debuted at number one on the New York Times Best Sellers list and held that position for 50 weeks. Thomas also received several awards for the novel, including the American Library Association's William C. Morris Award for the best debut book for teens. Thomas's success with ​The Hate U Give​ is indicative of a shift in YA as the genre becomes more and more interested in current-day injustices.
Tiffany D. Jackson: ​Monday's Not Coming
Monday's Not Coming ​is Tiffany D. Jackson's second YA novel, and follows a middle school-aged girl whose best friend suddenly goes missing. Jackson's novel was inspired by two missing children cases— one in Washington, D.C., and the other in Detroit, Michigan— in which the victims' disappearances received minimal media attention. During a ​Bustle​ interview, when asked what aspects of the real life events she included in her book, Jackson stated, "​I incorporated the way kids slip through the cracks in the system, the way there is no immediate sense of urgency when black teen girls go missing... I also focused on the media bias when it comes to reporting about missing white children vs. missing children of color." ​Monday's Not Coming​ garnered starred reviews from both Publishers Weekly and School Library Journal, the latter of which also named the book one of the best of 2018.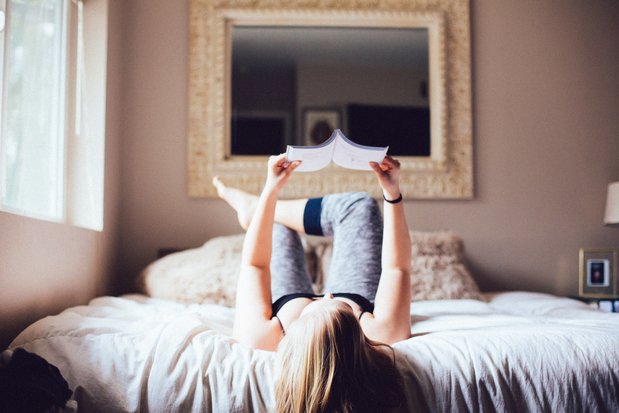 Breanna Coon / Her Campus
Tomi Adeyemi: ​Children of Blood and Bone
Tomi Adeyemi's ​Children of Blood and Bone  is a YA fantasy novel that was hugely successful, even before its publication. The publishing rights for Adeyemi's novel were sold as a trilogy, tacking on two more books to the project, and​ ​the film rights were sold to Fox 2000. Although the story of ​Children of Blood and Bone t​akes place in a completely fictional world, it was one of the first— if not ​the f​irst— YA fantasy novels to draw on aspects of West African culture. This is highly uncommon in a genre that is so well known for its aesthetic ties to medieval Europe and European mythology. The themes that show up in ​Children of Blood and Bone ​are, much like the other entries on this list, very timely and culturally relevant, as the story involves issues of race, class, and police violence. ​Children of Blood and Bone d​ebuted at number one on the New York Times Best Sellers list and to starred reviews from Publishers Weekly and Kirkus, the latter of which nominated the book for the Kirkus Prize. The novel was also covered in other popular publications, such as USA Today, Entertainment Weekly, and The Guardian. 
The YA landscape changes gradually over time as readers become more interested in different genres, themes, and ideas. The success of these books shows that now, more than ever, YA readers are invested in current events involving injustice and prejudice. These books have brought marginalized authors into the publishing industry, and I hope that these successes will usher in a wave of authors whose stories we may not have otherwise gotten to read.