Off-Beat Romantic Movies for You and Your Weird Bae
I don't know about you guys, but I'm tired of rom-coms. They are usually sickly sweet and full of perfectly serendipitous moments. There is a formula that Hollywood has fallen into, and they refuse to budge. For good reason too, this formula is effective ─ even if it gets old.
Now I'm not pretending to be too posh for classics such as 10 Things I Hate About You or The Proposal. But when my date suggested we watch a romantic comedy for Valentine's day I racked my brain for something unconventional. So here are some suggestions for romantic films that stray from the well-beaten path we have all become so accustomed to. They are in no particular order:
1. Once (2007)
This is a story carried along by music. It's set in a cold, gray Dublin and there's nothing fancy about it. But the characters are honest and humble and grow together.
2. Lars and the Real Girl (2007)
This film is off-beat, to say the least. There's a younger Ryan Gosling. And there's a blow-up doll. It's surprisingly sweet for what it sounds like.
3. Drive (2011)
Our boy Ryan Gosling is back for this one. Drive hits hard on the violence, but plays its soft moments with skilled delicacy. It's the juxtaposition that makes this film so powerful. Also for anyone from the Los Angeles area, this has a specifically nostalgic feel.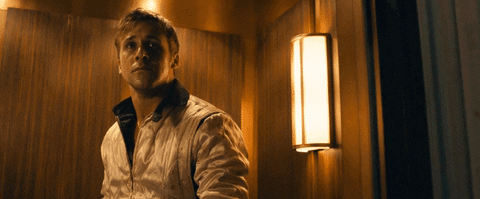 4. Baby Driver (2017)
This one is a little more mainstream. Fast paced and heavy on the music, Baby Driver is a wild ride. Stylistic, dramatic, great performances (except you, Kevin Spacey, none for you) make a killer combo. Also, the couple is adorable.
5. Beginners (2011)
This one goes a little on the sweet side, but it also deals with its fair share of sadness and loss. It's a multi-faceted story of love, spanning a greater range (age, orientation, etc.) than most other films.
6. Safety Not Guaranteed (2012)
Is he crazy? Are they crazy? This film is a weirdly hilarious take on the time travel love story genre. The premise is as off-kilter as its cast of characters.
7. I Love You Phillip Morris (2010)
I don't cry in movies. While watching this I cried six times. It isn't exactly always a happy story, but it's smart and a hell of a fun ride. Also, LGBTQ+ represent. 
8. Brokeback Mountain (2005) 
No this isn't for the meme. All I'm saying is this story of emotionally-unavailable ranchers falling in love will hit you hard. The silver-screen rarely sees love stories of this caliber or poignancy. (Also get ready to cry.)
9. Moulin Rouge (2001)
This film could be viewed as some as too sickly-sweet, but even I don't care. Nothing is more ROMANTIC than staring into young Ewan McGregor's blue eyes as he sings Come What May. Nothing.
10. In Bruges (2008)
This is what I chose to watch for Valentines Day, and I was worried that it wouldn't work for the occasion. But it actually turned out very well. There is a lot of violence, but there is also a charming love story between two very twisted people. So be warned it's not for the faint of heart, but it's as hilarious as it is disturbing. (It also happens to be my favorite movie of all time.)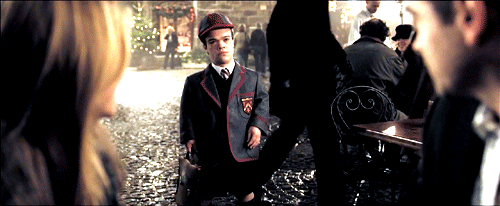 Honorable mentions:
Submarine (2011)
The Perks of Being a Wallflower (2012)
Scott Pilgrim vs. the World (2010)
Easy A (2010)