All About Dip Powder: The Revolutionary Manicure
Acrylic nails do an excellent job of looking good, but not feeling good for your natural nails. A couple years ago, I used to get my nails done with acrylic religiously, going into my local nail salon practically every month for a fill. It was taking a toll on my wallet and the quality of my natural nails, so I decided to put the glam to a stop. I then ventured into an obsession with gel, but after a few months of having to continuously put my hands under the UV lamp, I started to get worried about the possible negative underlying effects it would have on my skin. However, through the power of recommended videos and watching satisfying nail techniques on YouTube, I discovered the newest revolutionary trend of the dip powder technique.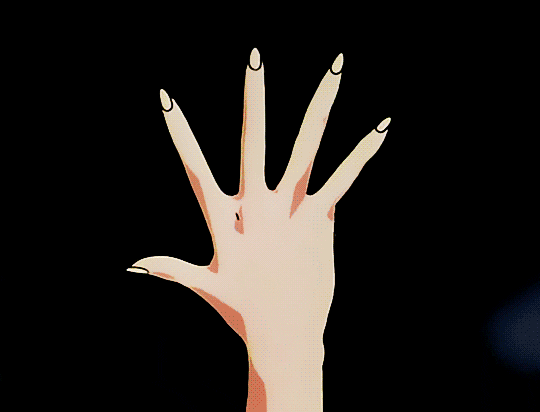 Dip powder gives the same long-lasting look and effect of acrylic and gel without the damages simply by dipping each individual nail in pigmented powder. I thought this was way too good to be true. I first heard about dip powder over the summer through an amazing YouTuber called 'INMYSEAMS' and you can check out her channel here. She has several vlogs (like this one) showing everything her nail technician was doing, which gave me reassurance that dip powder is a lot safer than acrylic or gel. I was obsessed with trying dip powder out. I desperately wanted my nails to look good without having to sacrifice the strength I was building up for them. After going through months of nail techs filing them down too thin for acrylics and gel, I was excited for a change. So, I scoured my Yelp app to find a local nail salon that did this technique most people hadn't heard of (yet). 
Luckily, I found ONE salon only two miles away that had dip powder services. Although they only had limited colors, I didn't mind since I was too ecstatic to finally see if it's all hype or the real deal…and in my favor, it was legit! For my first time, I opted for natural looking French tips on my natural nails. The manicure turned out perfectly, although not as shiny as gel is, but it wasn't too much of a difference. It ended up lasting me just as long as if I had either acrylic or gel, which is around three weeks. Also, since I got French tips, the outgrowth on the base of my nails didn't look noticeable at all from afar. 
The great thing about dip powder is that you can choose to get it with extensions (the nail tips attached with glue) or just over your natural nail, making the ending result much sturdier than if you were to get acrylics. In the past, I would leave the salon happy with how my nails looked but they would feel so sore because of how much they would get filed down. Depending on your nail technician and especially if you choose to have dip powder over your natural nail, this shouldn't be an issue. Getting dip powder manicures also took away my worries about the risks of constant exposure to the UV on my hands when getting gel manicures. I highly recommend trying dip powder out at least once. It will change your life (and your natural nails will thank you too)!