5 Thanksgiving Conversations I'm Dreading
Thanksgiving is coming up fast, and we all know what that means — getting together with all your family and close friends around the dining room table. While it's great to reconnect with old friends and even new, there are definitely a few conversations that I'm not looking forward to having at the dinner table.
The "So, what are you planning on doing after college?" conversation 
Here's the thing: I'm graduating this year and it's great that people are interested in my future. But I just came out here to eat turkey and have a good time — and I'm feeling very attacked right now? Truth is, I don't know what I'm doing next quarter, let alone six months from now. 
The "Oh my god, she drinks now?" conversation 
My grandmother consistently "forgets" that I'm 21 and legally allowed to drink. She makes a face whenever my older cousins and I bring out the liquor and reminds me that "young ladies don't drink". I love the in your face shade that comes along with family members getting older.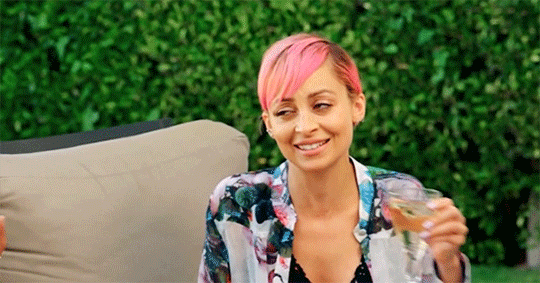 The post-election conversation
Post-election talk is the worst sometimes, especially with a mouthful of mashed potatoes. This year is the first year I got to vote, and I'm not excited to have to justify my vote to either side of my family (one is primarily Republican and the other is Democrat). I'm literally praying that I can fly under the radar and avoid the election talk, before anything gets too heated. 
The "Where's that one uncle who decided to be a no-show?" conversation 
I hate even mentioning this. But there's always that moment when you all talk about the one family member who didn't show up to Thanksgiving dinner. It's never a good conversation. But here's the thing: I live for the drama, the shade. Tell me about the family member who's absent. Tell me about their life. I NEED TO KNOW. Who are they dating? Where are they working? What are they up to? But more importantly, are your aunts making faces when they get the answers to these questions? 
The significant other interrogation conversation 
These aren't conversations that I'm necessarily involved in, but I genuinely feel bad for my cousins who bring their significant others to Thanksgiving dinner. On one side of my family, it's predominantly females, which means numerous rounds of interrogation. Which is great for me, because I'm an innocent third party who gets to watch, but for said significant others… I'm praying for y'all. 
As I grow older though, I'm starting to realize that it's harder for everyone to get together in one room. So be sure to cherish this time with your loved ones, and have a splendid Thanksgiving (however annoying the conversations that arise over dinner can be sometimes).
The images above are not the property of Her Campus or the author.