What I'm Looking Forward to from Today's Nintendo Direct
It has been 532 days since September 4th, 2019.
That's when the last Nintendo Direct aired, which is a popular presentation produced by Nintendo. It's highly popular in the gaming community because this is when Nintendo officially reveals the big titles they're about to release, and any updates on the projects they're developing. Earlier this afternoon, hundreds of thousands of viewers hopped in on Nintendo's YouTube channel to see the long awaited Direct, myself included. 
I'm going to be honest--there were definitely some titles that I was hoping to see that didn't make it in. On the other hand, fans are expecting another Direct solely focusing on Pokémon next week, one of the series that I wanted more information about. 
Also, even though some of the major names most people knew and loved didn't come up, plenty of other games were being teased during those fifty minutes. I spotted a couple that I'm excited to see more of in the coming weeks and months. Here's a smattering of them.
These two Famicom Detective Club titles are adventure games Nintendo published back in the late 80's. The English-localized Switch remaster was the fourth announcement made during the Direct. At the time of this article, we are about two months away from the game's 33rd anniversary. So it made sense when it didn't get the most hyped up response in the chat and on Twitter. Still, the basic premise, graphics, and story Nintendo showed during the Direct was enough to make me want to learn more about it in the future. 
"The Missing Heir" is set in Japan, and the player has to help solve a complex murder mystery case involving a wealthy family and a haunted village while under amnesia. Meanwhile, "The Girl Who Stands Behind", also set in Japan, deals with a supernatural mystery and a school of terrified students. I like the anime-style visual novel graphics and animations the trailer premiered, and the voice acting will make the game more immersive to the player. I also really like the detective-mystery genre in general. A supernatural murder mystery sounds like a grand time and I'm intrigued! 
The games will be sold separately on May 14, 2021. Pre-orders have started on February 17, 2021 on the Nintendo eShop for $34.99 each.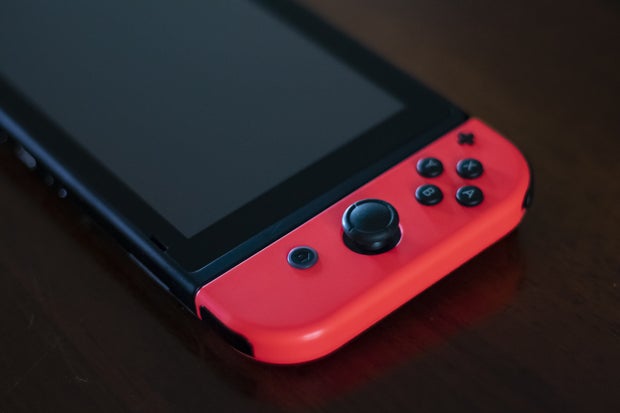 Photo by Matteo Grobberio on Unsplash World's End Club
World's End Club is, according to the game's wiki, "a puzzle action-adventure game developed by Too Kyo Games [pronounced "two kai-oh games"] and Grounding Inc. and published by Izanagi games." It was originally released on Apple Arcade on September 4th, 2020. A group of twelve peeps called the Go-Getters Club is trapped in an underwater theme park where they're all fighting each other to the death. There are animations of characters trying to kill each other, running away, screaming in terr - wait. The death game is cancelled? 
Apparently it is! All of a sudden, everyone is released back to Japan -- if Japan was overrun and desolate, and was suddenly devoid of other people. Now they're trying to survive together and get back home to Tokyo! The trailer promised side-scrolling action, suspenseful narratives, and monster-hunting in the game.
I'm not gonna say that this game is a gore fest, especially when the trailer showed no actual corpses, murder, or carnage in the footage. However, the founder of Too Kyo Games is also the creator of the Danganronpa series -- and that is known to be a game with a bunch of bloody twists. 
This is actually why I'm a lot more hyped for this game than my friends. Danganronpa is one of my favorite series of all time, partially because of how memorable the characters are, partially because of all the twists involved, and partially because of the whole "death battle" theme going on. This trailer seems exactly like what the company would do to wave off any suspicions of mishappenings in the game. And even if it's not Danganronpa, I'm ready to see what Too Kyo and Grounding are hiding up their sleeves. 
The game will be available on May 28, 2021 on the Nintendo eShop.
This was the biggest announcement Nintendo made for this Direct. Splatoon is a third-person shooter game series, except instead of military soldiers and assault weapons, you have cute squid-people and paint guns. The first game was released back in 2015 for the Wii U, while a sequel came out in 2017 for the Switch. It was applauded by Eurogamer for "reinventing the shooter" genre, and the franchise has branched out to toys, cameos in other video games, its own esports tournaments, a manga series, and even concerts featuring fictional pop stars in the game. 
The reveal trailer showed off a desert-like, dystopian world, devoid of life and ink -- not the environment you'd think of when you hear "squid ink shooter game". What you do have instead is a little fish buddy who accompanies you through your journey! The character in the trailer is seen walking next to rusted vehicles and structures before hopping onto a deserted train station, whose train takes the player and the little fish dude to a city, with tall buildings and a lot more bustling and hustling going on. 
My friend actually has a copy of one of the games, and she's also excited for the next game. She's had a lot of fun shooting ink all over the field and onto her opponents, and from the reception of the game, so has a lot of other people. Call me a passenger for jumping on the hype train, but I've got my parachute and tickets ready for the ride. I've always wanted to get into the shooter genre, but games like Valorant are stressful and kind-of anxiety inducing for me. Splatoon seems like the perfect game that features fun and quirkier characteristics and vibes, while still keeping the adrenaline and excitement that many other triple-A titles prominently showcase. 
Splatoon 3 is currently scheduled to release in 2022.
I just got my Switch for Christmas last year, so this is actually the first Direct I can watch while seriously thinking of trying out the games presented. But these aren't the only ones I'm keeping my eyes on. Pokémon's 25th anniversary is approaching, and fans are expecting another presentation solely for news related to this franchise next week. We'll have to wait a bit longer to see what they're stirring up there. Until then, this Direct has had plenty of content for us to get excited about. And in the meantime, I'll be sure to be on the lookout for more news related to the games above to keep myself busy!