Here's What I've Heard and Witnessed, Black Lives Matter
As I write this, I can feel all the energy from the last few weeks draining out of me. There is so much turmoil, hate, violence, and injustice in the world right now and it is absolutely, mentally exhausting. While I haven't been on the front-line, every day, protesting for the Black Lives Matter movement, I've seen it. I've heard about it. I think about it.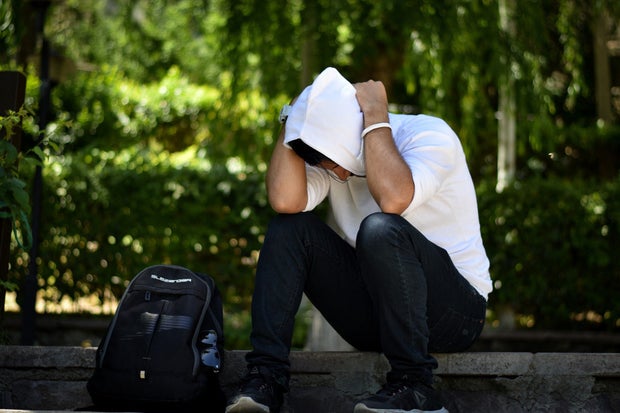 hamedmehrnik | Pixabay
My heart is heavy and my stomach has been churning. I'm so sickened to see it all in action.
As a student who works full-time around my school schedule, I started working at Starbucks when I was 17. And despite the good and bad feelings I have had through my time there, many insightful discussions of mine have actually taken place while working.
Before all the craziness online started, particularly with Twitter and Instagram, where the majority of users are young adults 25 and below, I had the pleasure of speaking with a National Guard in my drive-through late Saturday night. While I was oblivious to all the looting and protesting going on in LA, I was familiar with his uniform.
Lightheartedly I had asked him, "So are you coming home or leaving?" Not only do I now feel foolish for not going on, but also sad to see how the next few days had gone.
He replied, telling me that he was from the National Guard and had been activated. He was on his way to Los Angeles at that moment, which was about 11:30 at night. He told me about the looting and how the peaceful riots had turned violent. He hoped that their presence would help, but I knew it wouldn't.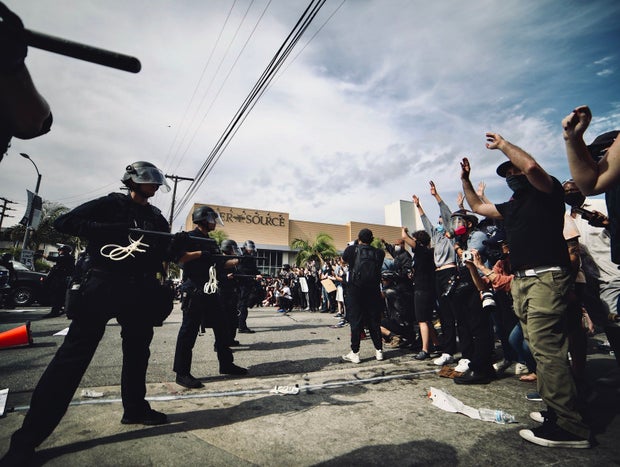 Photo by Joseph Ngabo from Unsplash
The next few days I spiraled into a Twitter obsession. Reading and retweeting and commenting. So much chaos in such a short time. It was hard to even process the good moments on Twitter, as there were so few. For example, a sheriff in Michigan went viral for basic humanity as he took off his uniform, put down his baton, and walked peacefully with protestors. However, moments like those were very little appreciated when there was just a flood of seeing police all over tear-gassing protestors. Specifically, the one video of a little girl getting maced in the face by an officer, crying out. I shiver and get goose-bumps and I am literally sick to my stomach because I have seen others.
I also had the pleasure of talking to an excited protestor, one day at work, who was a bubble of joy. He had protested all along the coast, from Long Beach to LA, to Riverside. So excited to peacefully protest and hope for some change and justice. I hope that he is okay. I never got his name but I will always remember his face.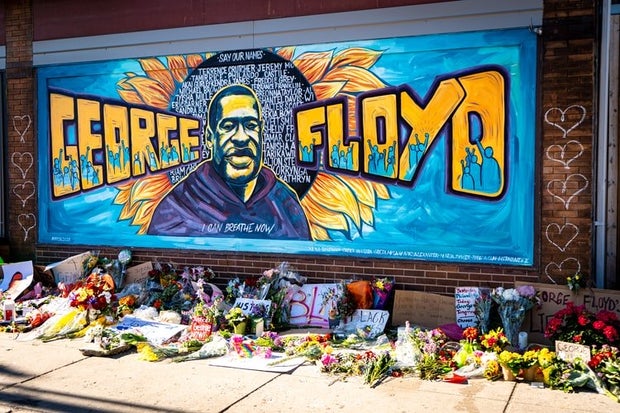 Photo by @munshots from Unsplash
Yet, through all of this chaos and violence, George Floyd will hopefully get the justice he deserves. The four officers who took part in his death have just been charged for 2nd-degree murder. And if the country, where all 50 states have had protests, has anything to say about it, he will get justice. His family will get justice.
But the fight isn't over. There is still Breonna Taylor, who was wrongfully murdered in her own home while sleeping. There is Trayvon Martin, Ahmaud Arbery, Tamir Rice, Oscar Grant, Eric Garner, and so many more. So I plead with you, to the world, SAY THEIR NAMES!!! GET THEM JUSTICE!!!
I'll end this with a quote that I have come to say every day in prayer.
"I am not black, but I see you.
I am not black, but I hear you.
I am not black, but I mourn with you. 
I am not black, but I will fight for you. "