Films Directed by Women That You Need to Watch
I wrote an article last week about books by women authors that deserve to be read during Women's History Month. Continuing with this theme, I decided that this week I wanted to focus on films that were directed by women. Women directors have created some of the most brilliant cinematic pieces of media throughout the history of film and I want to take a moment to highlight some of my absolute favorites.
Promising Young Woman (2020), directed by Emerald Fennell
Promising Young Woman is quite possibly one of the best films I have ever seen. It has everything I love in a movie — an amazing cast, a perfect soundtrack, beautiful cinematography, and a plot that kept me on the edge of my seat. This movie is a comedy revenge thriller and it's one of those movies where it's best to go into it without knowing anything about the plot. (There are trigger warnings for a lot of discussions of sexual assault.) The film was written, produced, and directed by Emerald Fennell and I haven't stopped raving about it.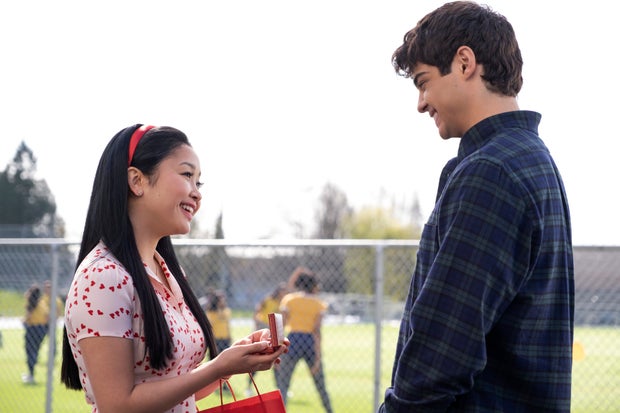 Bettina Strauss/Netflix
To All the Boys I've Loved Before (2018), directed by Susan Johnson
To All the Boys I've Loved Before is, in my opinion, one of the best modern book-to-movie adaptations. This film follows Lara Jean Covey, a teenager whose life turns upside down when the secret love letters that she writes to her unrequited crushes get sent out without her permission. The way Susan Johnson directed this movie was so creative and wonderful. I loved the aesthetic of the movie as a whole and it felt like a marvelous depiction of the original book.
Selma (2014), directed by Ava DuVernay
It was so hard picking just one Ava DuVernay film for this list, but Selma has always been one of my favorite films that she's directed. Selma is based upon the events of the 1965 Selma to Montgomery marches for civil rights and it is an incredibly moving film to watch. DuVernay's other films include the 2018 remake of A Wrinkle in Time and the astounding 2016 documentary film, 13th. All of her movies are amazing and I highly recommend them!
Little Women (2019), directed by Greta Gerwig
I couldn't have possibly made a list of women directors without including Greta Gerwig. Little Women was one of the best films of 2019 and it is truly one of the most beautiful movies I've ever watched. This film is the latest adaptation of Louisa May Alcott's novel of the same name and it follows the lives of the March sisters. I wholeheartedly admire Gerwig's directing abilities, which are also on full display in her solo directorial debut, Lady Bird (2017). 
Big (1988), directed by Penny Marshall
This film is a bit of a throwback, but it has always been one of my favorites. Big stars Tom Hanks and it was directed by the incredible Penny Marshall. It's about a young boy who turns into an adult overnight and the brilliant comedy in this movie never fails to make me laugh whenever I watch it. I cherish this film every time I see it. Marshall also directed quite a few other well-received films, like A League of Their Own (1992) and The Preacher's Wife (1996).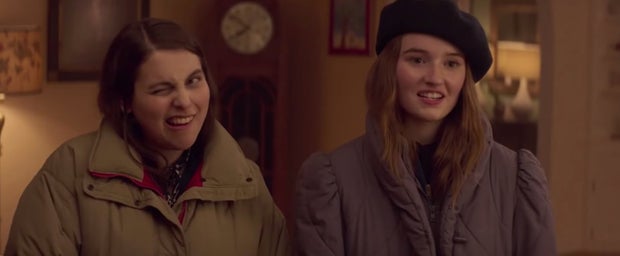 United Artists Releasing
Booksmart (2019), directed by Olivia Wilde
This film is the epitome of coming-of-age friendship stories. I fell in love with Booksmart when I watched it for the first time and it's honestly such a refreshing, honest look at young adulthood. This was Olivia Wilde's directorial debut and I was immensely impressed with her talent. She's also set to direct the upcoming thriller Don't Worry Darling, which stars Florence Pugh and is bound to be an excellent movie.
Candyman (2021), directed by Nia DaCosta
Okay, technically this movie hasn't been released… yet. *But* I can say that the trailer for this film looks amazing and this is definitely one of my most anticipated films of the year. Candyman is going to be a remake of the 1992 original horror classic and the plot centers on an urban legend about the film's villain, the Candyman. Nia DaCosta is also set to direct the next Captain Marvel movie, so her future in directing is definitely one to watch.
The Parent Trap (1998), directed by Nancy Meyers
If you were anything like me, your childhood practically revolved around this movie. The Parent Trap is a remake of the original 1961 movie, and it has always been one of my favorite films. Nancy Meyers directed Lindsay Lohan in her film debut as she stars as the two leading roles: two twins who were separated at birth and are reunited at summer camp.
Jennifer's Body (2009), directed by Karyn Kusama
Jennifer's Body has definitely become an iconic feminist film. It's a comedy horror film that tells the story of a teenage high school student who becomes possessed by a demon before she subsequently chooses to feed on high school boys as her victims. Karyn Kusama directed the film (along with the 2015 film, The Invitation) and this movie will definitely remain as being a cult classic within the horror genre.
Elisa & Marcela (2019), directed by Isabel Coixet
Elisa & Marcela is a Spanish biographical romance film that tells the true story of the two women who had the first same-sex marriage in Spain. This is an absolutely beautiful film to watch and the story it tells is gripping and heartrending. It is directed by Isabel Coixet, a renowned Spanish filmmaker. Elisa & Marcela is currently available to stream on Netflix and I definitely recommend giving it a watch!
The storytelling that each of these women have accomplished continues to endlessly inspire me. Seeing the ways in which narratives are captured so eloquently by these directors never fails to capture my heart and take my breath away. Moreover, these women are trailblazers who are setting a precedent for all of the women directors who will inevitably follow in their footsteps in the future.