Books by Women Authors to Read During Women's History Month
March is Women's History Month, so I thought I'd take the time to reflect on some of my favorite women authors. Diversifying your reading is such an important way to ensure that the literature you're consuming is inclusive and representative of our society. Reading books from women (*especially* marginalized women who deserve to have their voices heard) is essential, so here are just a few modern women writers who have released novels that I thoroughly enjoyed and would definitely recommend.
Tahereh is one of my all-time favorite authors. She wrote the young adult dystopian series Shatter Me. She's also released some middle grade novels (Furthermore and Whichwood) as well as a young adult hard-hitting contemporary called A Very Large Expanse of Sea. Her writing style is poetic and beautiful, and I definitely recommend her books. Her latest upcoming novel, An Emotion of Great Delight, comes out on June 1st, 2021.
I started reading Samantha's books earlier this year at the recommendation of some of my friends and she's quickly become one of my favorite authors. She's currently in the midst of writing the next book in The Bone Season series, which is a futuristic fantasy series that is extremely diverse and absolutely addictive to read. She's also released The Priory of the Orange Tree, a fantasy novel that I'm going to very read soon because it's received rave reviews. Samantha's books are incredible and I highly suggest checking them out.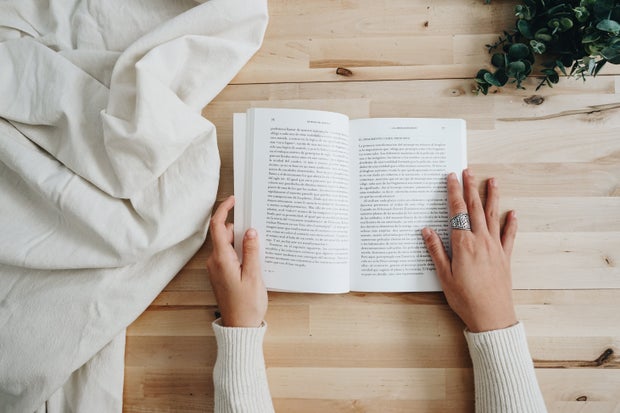 Photo by Enzo Muñoz from Pexels
Malala is a Pakistani activist whose story remains as being one of the most inspiring narratives of survival and strength that I've ever heard. Her debut novel, I Am Malala, is a must read for anyone interested in an autobiographical depiction of her recovery and her journey toward fighting for human rights. She's also released a book entitled We Are Displaced, which details the statistics and personal stories that have occurred for millions of refugees and immigrants worldwide.
Alice's writings helped me feel more seen than I've ever felt before by any other book. Her books deal with a lot of prominent issues and they strongly focus on the journey through sexuality. Not only are her novels inclusive, but she also explores the asexuality and aromantic spectrums in a very respectful and beautiful manner. She's published quite a few books, with Radio Silence and Loveless definitely being some of her best.
Trigger warning: mentions of sexual assault, rape, and eating disorders
Roxane is definitely one of the most well known feminist writers of our time. She's written about topics that are increasingly relevant within society, such as white feminism, sexual assualt, rape culture, eating disorders, and so much more. I've personally really loved her books Bad Feminist and Not That Bad: Dispatches from Rape Culture, but please keep in mind that most of her writings are about intense subjects. You should definitely reference trigger warnings before reading.
If you're looking for a way to start reading fantasy books, Victoria has got you covered. She has quite a few series that she's released (the Villains series, the Shades of Magic series, and the Monsters of Verity series) and they are a mixture of young adult and adult books. Her latest 2020 release, The Invisible Life of Addie LaRue, has become increasingly popular on TikTok and it's been getting rave reviews since its release. I highly recommend any and all of her books, especially because she's honestly just one of the kindest, warmest people out there.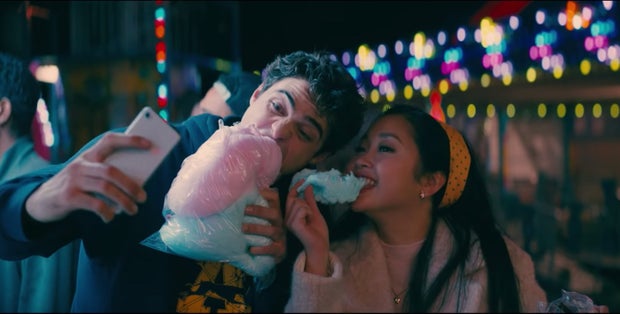 Netflix
Jenny's books have gained a lot of popularity in recent years, especially since the To All the Boys I've Loved Before trilogy was adapted into movies for Netflix. I absolutely love those books; they were a significant part of my teenage years. While I do recommend that trilogy, I'd also contend that her other books are worth reading. The Summer I Turned Pretty series is her other young adult trilogy that came out before To All the Boys, and I read it in its entirety in just a few days. It was also just announced that this series is getting adapted into a TV show that I am very excited for, so you should certainly read those books before the TV show is released.
Words cannot adequately describe how much I adore Seanan's books, especially the Wayward Children series. This series is comprised of fantastical novellas that depict the stories of children who are attending a boarding school. These children have just returned from fantasy worlds, and they're trying to readjust to their ordinary lives in the mundaneness of the regular world. This has become one of my favorites series of books that I've ever read, so I definitely recommend picking it up when you have the chance.
Janet's books focus on her life and her experiences with being a trans rights advocate within the United States. She details her journey toward discovering her gender identity and her perspectives are extremely intriguing and thought-provoking. Her memoir, Redefining Realness: My Path to Womanhood, Identity, Love & So Much More, is a beautiful novel to read through. Moreover, Surpassing Certainty: What My Twenties Taught Me provides an in-depth look at her life as a young woman progressing into adulthood. Janet is such an inspirational figure and I think that her writings are genuinely incredible. 
Angie's books are absolutely phenomenal and should basically be required reading at this point. The Hate U Give is one of the most heart-wrenching books I've ever read and the social commentary that she makes is exquisite. Her other books, On the Come Up and Concrete Rose, are just as amazing and I truly recommend giving them a read. It's so important to read books that discuss the everyday events that are happening in our world and Angie's books consistently address issues that need to be talked about.
There are so many more fantastic women writers that I wish I could include here. (Don't even get me started on women writers of the 1800s and 1900s like Jane Austen, Alice Walker, Louisa May Alcott, and Maya Angelou; I could talk about them for hours.) These were all authors who I've read from before and who I think deserve to be acknowledged for their works. All of these books have contributed something amazing to society, so I really hope you get the chance to read some of these books soon.