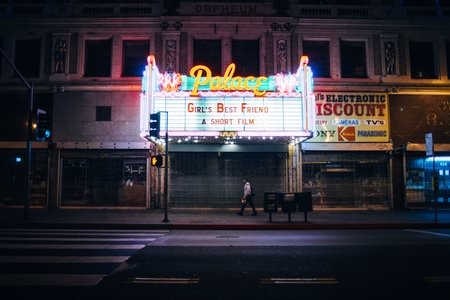 *Spoilers for Birds of Prey*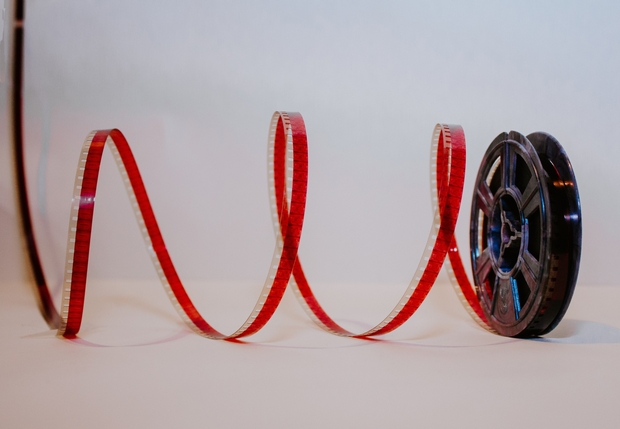 Birds of Prey and the Fantabulous Emancipation of One Harley Quinn is a new film from the DC Extended Universe directed by Cathy Yan. In the film, Harley Quinn (Margot Robbie) narrates her life after breaking up with the Joker. Without the Joker protecting her, Harley Quinn finds out she has many enemies, one of them being Roman Sionis aka Black Mask (Ewan McGregor). In running from Sionis, Harley finds other women, Cassandra Cain (Ella Jay Basco), Dinah Lance / Black Canary (Jurnee Smollett-Bell), Rene Montoya (Rosie Perez), and Helena Bertinelli (Mary Elizabeth Winstead) who are also being antagonized by Sionis and his sidekick Victor Zsasz (Chris Messina). The women come together to take Sionis and Zsasz down. 
Birds of Prey is narrated by Harley Quinn. In her narration, she breaks the fourth wall to directly address the audience, so, the audience will get to know the events of the film from Harley's perspective. This perspective is often unreliable, messy, and uneven. Harley says from the beginning of the film that she will tell the story the way she wants to tell it. This means that we follow a nonlinear timeline. Also, Harley is an unreliable narrator meaning she tells us one thing but the film shows us something completely different. This was an important aspect of the film because the audience becomes more immersed in Harley's story and begins to understand Harley's complexity as a character. The audience is constantly reminded that Harley is an educated woman, especially with an incredible line: "I have a Ph.D., mother******!" The film visually and auditorily lets us know that Harley's world is colorful and funny, but also violent and unstable.
The film also introduces us to new characters from the DC Comics. These characters come from different backgrounds and have motives who will eventually come together and fight for what is right. For example, Dinah Lance is an orphan who works for Sionis. Rene Montoya is a cop trying to take down Sionis with the help of Lance. Cassandra Cain is a teenage pickpocket who steals from Sionis and is thrust into Gotham's violent and criminal world. Finally, Helena Bertinelli, a woman who fled Gotham as a child because her gangster family was murdered by Sionis. These women are not helpless or desperate women who cannot stand alone; they are all badass complex individuals with incredible fighting abilities. When they come together, they are confident and fierce. Plus, their chemistry and girl power is magical. On the other hand, other characters like Roman Sionis and Victor Zsasz, the antagonists of the film, represent evil, greed, and arrogance. Sionis and Zsasz revel in the pain and trauma they have caused others and have no sympathy or consideration for people or the law. 
Birds of Prey's quirky storytelling and complex characters blend together to create a satisfying story. The amazing action sequences emphasize the athleticism and intelligence of the women. The cinematography is beautiful and eye opening. Various scenes of the film are super realistic, there is a moment between Harley and Dinah during the climax of the film that anyone with long hair will love and understand. But remaining true to its inspirations other moments are more far-fetched and weird like Harley's pet hyena and a beaver in a tutu. More importantly, this is a girl-power film that demonstrates the great things women achieve when they come together and support one another.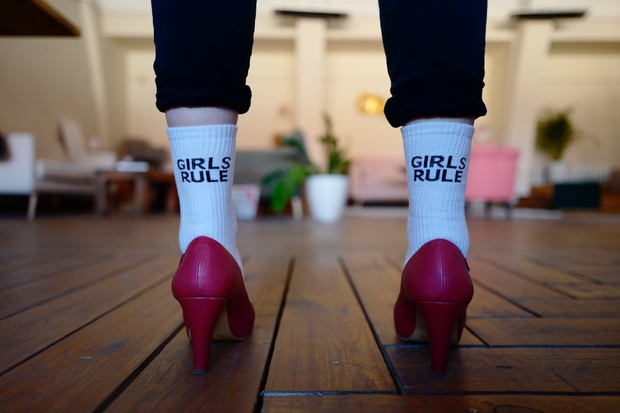 It's an amazing film with an all women power team, and it's directed by a woman!