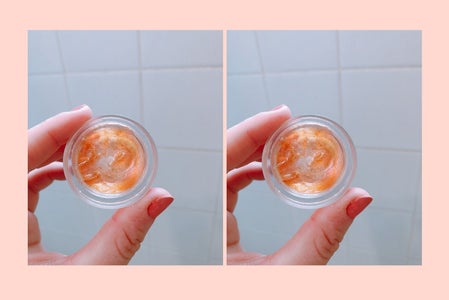 Original Photo by Gina Escandon
A New Skincare Routine for a New Decade
It can be stressful with the number of different skincare routines and products to decide what is best for you. But not everyone needs a 12-step skincare routine. Here are some suggestions worth considering in yours.
1. Changing the way, you wash your face
Have you ever thought about how long you wash your face? Well, Nayamka Roberts-Smith argues that using cleansers, we should wash our face for 60 seconds with our fingertips for makeup, dirt and oils to breakdown and dissolve. Don't forget to wash around your hairline, jawline, the creases of your nose and under your chin!
2. Removing makeup with face wipes
They are easy and timesaving but so bad for your skin. Rather than removing makeup, wipes just move the products around your skin, making it irritated. Instead, op for a cleansing balm, oil or micellar water.
Garnier's Micellar Water is a great option for removing makeup. This product is made of cleaning agents called micelles which break up makeup and impurities without damaging your skin.
Another great product is The Body Shop's Camomile Sumptuous Cleansing Butter. This product melts the makeup (waterproof and matte lipsticks) off your face. Gently rub it around your face and eyes and wash away with lukewarm water. Your skin will be feeling refreshed and clean.
There's no excuse to fall asleep with makeup on – even after a night out!
3. Stop Using Facial Scrubs!
Facial scrubs seem to be a nice way to exfoliate your skin and remove dead skin cells. However, it does more damage than good. Facial scrubs and physical exfoliators remove good skin cells and not just bad, leaving the skin irritated and dry.
Chemical exfoliators are the way forward. They contain acids which react with the skin to remove built-up dead skin cells, leading to dull skin and blemishes.
Glossier's Solution is a good option if you're looking to buy a chemical exfoliator. It includes 3 different types of acids: AHA (Alpha Hydroxy Acid) which unglues dead skin cells, BHA (Beta Hydroxy Acid) which clean deeper into the pores, and PHA (Polyhydroxy Acid) which hydrate the skin.
I have been using Glossier's Solution for around 4 months and have noticed my skin to be smoother and less red. I started by using it once a night, after washing my face and before serums, for around 2 weeks. Now I use it every other day and still notice the same effects.
Like any other skincare product, it is super important to do a patch test first when using chemical exfoliants.
4. SPF
SPF is so important and is not only needed during the summer – even on rainy days! With the Ozone Layer becoming weaker, it is important to protect our most important skin cells with SPF. Not only that, but SPF prevents hyperpigmentation from becoming more prominent and has anti-ageing properties.
A personal favourite SPF of mine is Glossier's Invisible Shield. It has a gel-like consistency which means it will not leave a white cast (as SPF is important for everyone – not just those with lighter skin!) and sits nicely under makeup.
Another alternative with a higher SPF is Shiseido Clear Stick UV Protector. It has an SPF rating of 50 + and is made with WetForce technology which means you'll be protected even when water comes into contact with your face. It is clear so will not leave a ghostly white cast on darker skin tones.
Many makeup products also have SPF, so keep that in mind when looking for your next foundation. For example, Pure Radiant Tinted Moisturiser by NARS, a great two-in-one product for your next holiday.
5. Serums
If you're thinking about adding serums to your skincare routine, it could be quite hard to narrow down specifically what you want when there's such a wide range of products on the market. Two serums which you could add into your routine are Vitamin C and Hyaluronic Acid.
Vitamin C is great for evening out your skin tone, brightening your skin and hyperpigmentation, leaving a nice healthy glow to your skin. A personal favourite of mine is Superdrug's Vitamin C serum; you can't go wrong for the price!
Hyaluronic Acid is also great; it is already found in our bodies but decreases as we get older. Adding this into our routines allows our skin to become hydrated and smooth. The acid draws water, allowing your skin to stay moisturized. The Ordinary's is a great option if you want to add this into your skincare routine.