Why I'm Making A Crowdsourced Documentary On The Class Of 2020 And How You Can Be A Part Of It
It's a weird time, that's for sure. As of May 1st, It's been five months since the first reported cases of COVID-19 in China. It will be two months since Gov. Gavin Newsom here in California made the official lockdown orders as of now. That's two months since students found out that our classes would be online for the foreseeable future. 
Now, include another two months since graduating seniors found out that our ceremonies would not be happening in person.  Realizing we're coming up on the two month mark of lockdown is coming with mixed emotions as now I am dealing with the frustration and stress of lockdown while also still harbouring more feelings from being a graduating senior during a pandemic.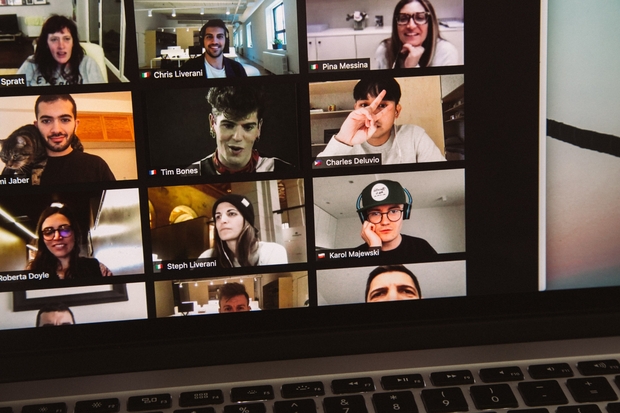 My feelings briefly: I understand that this is a worldwide problem and that many have it far worse than me. I truly send my heart to those who are dealing with the very personal and difficult situations of how COVID-19 has affected them. I also understand that I have a very privileged position in being a graduating senior at this time because many never get the opportunity to go to college at all. However, I think it is fair to say that the other 3.8 million students in the U.S. alone and I are feeling a specific type of grief. 
Personally, I am the eldest daughter of a family of four and only the third second-generation person in my family to go to college. So I was very proud and excited to be completing something that I had been working for since I was little. I have friends who are the first people in their entire family to be getting a college degree. I have heard others say that they were excited to have their parents, who immigrated here, witness them walk across the stage and receive their diploma. The stories go on, but one commonality is that graduation was a ceremonious moment that was promised to us as the class of 2020, as it was promised to every class before us. 
Graduation is not simply a ceremony either. Yes, having your family and those who believed in you witness the tangible celebration of your finished accomplishment and the physical embodiment of your new degree is incredible and definitely a part of it. However, it's also a precious memory; a huge life-changing moment. When we are at the end of our lives, we will look back in time and remember walking across the stage of an events center filled with our peers and everyone's families. The class of 2020 is possibly missing out on the chance at a lifelong memory, one that graduates of every recent class so far has gotten to have. 
As we get closer to the end of the semester, the loss becomes even more apparent and strange. We're all stuck inside under different circumstances and still dealing with classes that have somehow gotten harder while also realizing...we have 4, 3, 2, 1 week left as a college student. Some of us have taken our last classes already. But instead of celebrating with friends, it's just the closing of a computer screen. 
My project: In my documentary film class, as part of UC Irvine's Digital Filmmaking Minor, we are tasked with creating a documentary film that we feel strongly about. Obviously doing a documentary film while stuck in lockdown is not ideal, but it is a welcome challenge to us creatives. 
My project is to create a time capsule for the class of 2020. I will be asking college seniors from anywhere in the world to send in a short video answering a few questions about how they feel being in the graduating class of 2020. These videos will then be compiled into a montage-like documentary to encapsulate the feelings of the many students that will be graduating during this pandemic.
Why this is important to me and for others: We are slightly overlooked in this crisis. We have been told that our emotions of grief are insignificant because of the bigger picture. We have been told that the celebration of our achievements has to be put on hold. And although, we understand….we also deserve a platform to express our disappointment and complex feelings. We are also meant to be ready to enter one of the worst financial climates in decades. I feel that there are many stories here to be told. This is the chance for seniors to speak on how they really feel and not feel guilty. A space to remember the class of 2020 who graduated during a pandemic.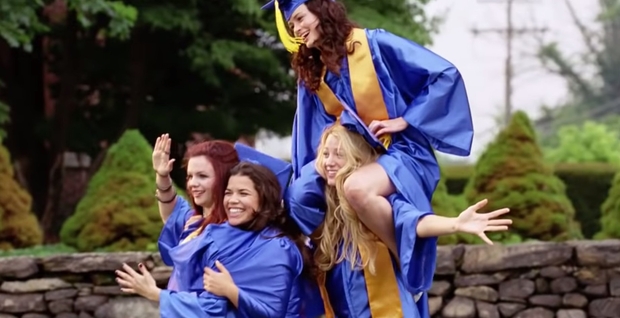 How to participate: 
Step 1: Go to the project website here: https://jmorehou.wixsite.com/classof2020doc 
Or to the Google forms here: https://docs.google.com/forms/d/1Kr1xpzSJhCbTRSl0Tw1LFG1RQk-vng3HUbVSdq6c2Fk/edit
Step 2: Scroll down and read the available questions given for the video. 
Step 3: Plan out what you're going to talk about so that you don't lose your train of thought during the video. 
Step 4: Find a clean background with nice natural light and film your video! Make sure you are filming in a good quality, if someone has a camera you can use that is sometimes preferred to a phone camera. However, a phone camera will still work if that is what you have access to! Check the website for more guidance.
Step 5: Go to the Google form and upload your video!
Keep an eye out for the documentary's release online in mid-June and congrats, class of 2020!