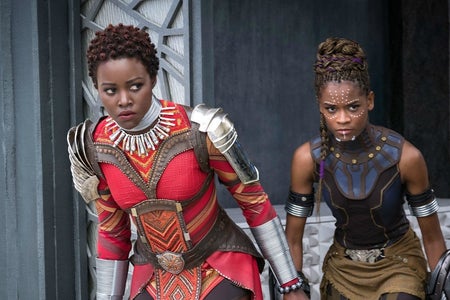 Why Black Representation In Film & Television Is Necessary
Happy Black History Month! As this month comes to an end, it's time we discuss Black representation in television shows and movies. As a Black girl growing up, many of the shows I watched didn't have characters that looked like me. If they did, they often reinforced negative stereotypes. Black characters often lacked depth and were often portrayed as the token Black friend that was meant to support the white leads. Black narratives were often rooted in struggle and trauma. Black people were seen as ghetto, thugs and overall portrayed in a poor way. These roles usually feature lighter-skinned actors, giving less representation to those of a darker complexion. This kind of representation can be very detrimental. 
Remarkably, there were certain shows that I was exposed to as a kid that really resonated with me. They told Black stories in a way that I had never seen before, a way that was celebrated. Here are some shows and movies that impacted me heavily in my childhood compared to what Black representation looks like today. I am not saying that all these shows are completely without stereotypes but many provided representation in a positive light.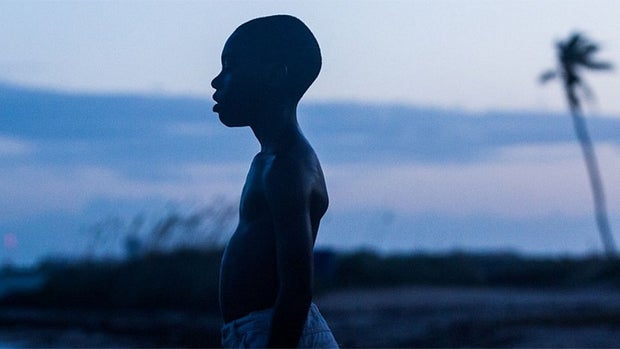 A24 That's So Raven (2003-2007)
Growing up, Raven Baxter from That's So Raven was one of the first Black leads that I really identified with onscreen. Raven went through the things that every other teen did and she taught us life lessons about friendship, family, self-worth and other important topics along the way. The show tackled race and discrimination in mature ways but it wasn't solely defined by it. Raven was hilarious and unapologetically herself and I looked up to her for that. This show gave a voice to Black girls like me who felt like they didn't have one.
True Jackson, VP (2008-2011)
True Jackson always inspired me as a kid. She was a businesswoman at a young age and she was recognized for her talent and intellect. True was very courageous and carefree. She wasn't afraid to speak her mind. Seeing a Black girl succeeding in a leadership position like this was so encouraging to the younger me, especially at a time when this narrative wasn't seen that often.
The Princess and the Frog (2009)
Tiana, a Black princess, demonstrated that Black women can be written beyond the historically racist stereotypes, such as being seen as angry black women or existing solely to help white characters. Tiana showed me how a determined Black girl could accomplish her dreams on her own, despite adversity. This movie celebrates the richness of Black culture in New Orleans, showcased through its food, characters and its soulful soundtrack. This movie meant everything to me because it showed how my trials and tribulations can lead to success, as well as representing Black traditions in a way that I never seen on screen.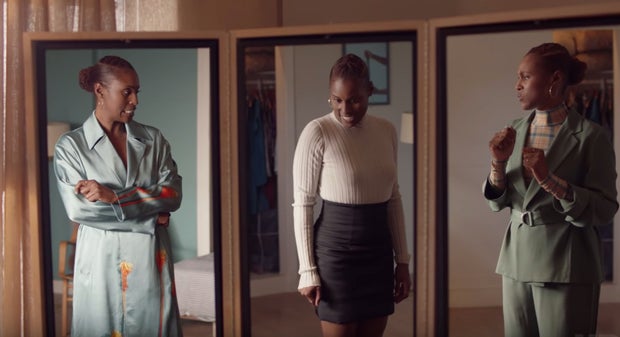 HBO Back then, I loved these examples because I felt connected to these characters, even though they may have their limitations. Today, I find myself identifying with many more shows, movies and characters. Representation still has a long way to go but nowadays Black narratives are told and embraced, in ways that they haven't been before. This is momentutal for our culture as Black people from all ages are empowered when they see people like them leading on-screen. It's encouraging to feel seen in an industry and society that usually excludes what we have to say.
We've come a long way from iconic Black sitcoms like Living Single, Girlfriends, Moesha, The Parkers or Martin. We are living in a world where Black Panther left a cultural footprint that shattered stereotypes and uplifted our community, showing us that we can make a difference. The movie Hidden Figures shows us just how phenomenal Black women are, how they can dominate in typically male career fields and make history in the process. We see genuine Black joy in movies like The Photograph and If Beale Street Could Talk. We can see different perspectives and sides to Black people that aren't usually showcased.
Today, there are shows like Static shock, Pose, Dear White People, Atlanta, Insecure, Scandal, How To Get Away with Murder, and Black-ish, and movies like Moonlight, Get Out, Spider-man: Into the Spider-verse and so many more that treat the Black community as an integral part of the world. It's important we amplify these stories, in order for Black representation to come closer to the forefront and finally get the recognition it deserves as we bring untold stories to life, as well as tell new ones.