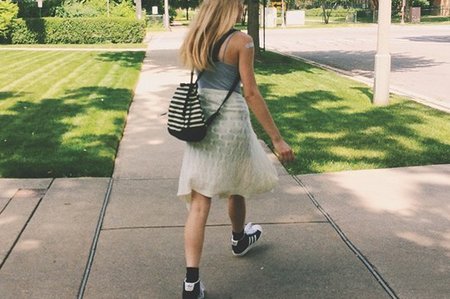 Anna Schultz / Her Campus
What I Learned in My Freshman Year At UC Irvine (So Far) Part 2
During the past week, I would like to say that I have adapted to the quarantine lifestyle a bit more than the previous week. I discovered ways I can be creatively productive, but I do find myself going on walks twice a day to keep myself mentally sane. Balance is key during a time like this. Here is part 2 of this ever growing list of what I have learned in my first year:
I have a love-hate relationship with online classes.
Adjusting to online classes was not too hard for me because I have done some online classes during my time in high school. However, now that I am in college, I feel like I have more distractions than I did in high school. I try to create a set schedule in which some hours of the day I focus on homework, but it always fails. I am still working on setting time aside for classes, but I simply just want to do the things I want to do (cooking, watching TV, sleeping, etc). The great thing about online school is that I do not have to spend a chunk of time getting to class, but I miss dressing up in my fun clothes and creating new friendships.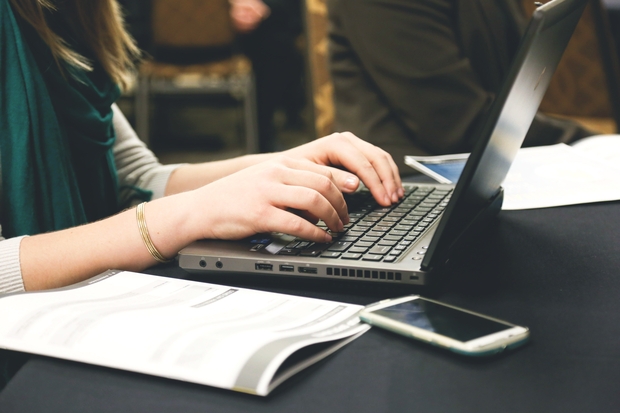 I learned what types of people I am compatible with, and who I am not.
In the past year, I questioned a lot about my relationships and who have been amazing in my life. I discovered that I had a level of expectation for certain people that was never met, so I was constantly disappointing myself. I learned that at times when I feel alone, I need to be okay with being by myself. I learned that I need to be careful with what I share with the people I meet. You should know the person really well to share something personal with them.
Self awareness is what kept me grounded throughout the year.
I strongly believe that self awareness and emotional intelligence are some of the most necessary skills to have as young people. College is definitely a time to explore and discover new qualities of yourself, but it is important to be aware of what you can handle. You should not make yourself feel uncomfortable to please others. You will meet toxic and manipulative people along the way, and having self awareness/emotional intelligence can help you move away from that crowd. I'll share a general example in the following point. 
I'm proud to say that I would rather stay inside with a small group of friends rather than be out partying in a big crowd. 
Me staying inside does not make me a better person than someone who does go out to big crowds and events. The confidence to say "no" in uncomfortable situations is what is key. As an empath (I will write a blog explaining what this means very soon), I know I can not handle being in a big social gathering. This is because I feel obligated at times to meet everyone at the party and have somewhat of a conversation with each person. It is obviously a big task, but I feel like I need to feel some type of familiarity at a place like a party by meeting everyone. At the end of the party, I would just be socially and emotionally exhausted. This is why I would personally rather stay inside with my close friends and have genuine and philosophical conversations: because I do not have to put on a persona. Side note: if someone tells you that you are not fun because you do not drink/smoke, they are manipulative and toxic. 
Minimalism has helped me budget and be more financially literate. 
My high school education did not teach me about how to budget and to understand how money works. Money became something that was constantly on my mind because I am a college student and because no one in my life taught me how to be financially literate. I discovered minimalism four years ago, and even though I have not decluttered everything in my life, I learned how I should use my money. I have learned that I would rather spend my money eating at a nice restaurant or going to a concert with my friends rather than spending a ridiculous amount of money on cheap clothes. Thrifting and cooking have also helped me save a ton of money.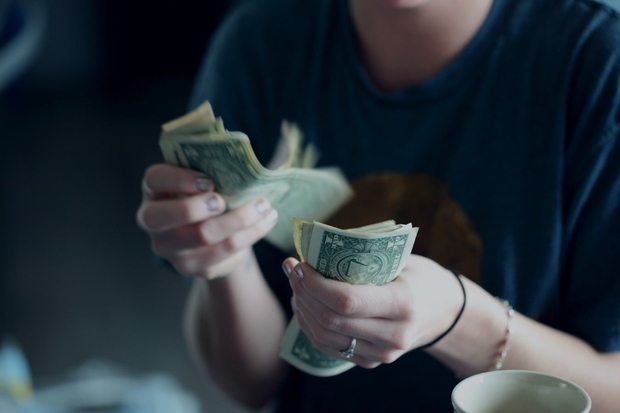 I have become more passionate about social issues.
In high school, the social issues I was knowledgeable about were climate change and inequality among people of different genders, races and sexualities. Experiencing the pandemic has opened my eyes to the entirety of how unstable the capitalistic system is and how xenophobia is still relevant to this day (though there are obviously more issues today than the two). I realized that being a student during this pandemic is incredibly stressful, and people have to rely on mutual aid to get through it. It is extremely disheartening, but I am devoted to learning as much as I can to support the people who do not have the same privileges as I do. 
I learned the importance of using proper pronouns as well as defining ethnic groups. 
After reviewing the 2020 U.S. Census, and seeing that Middle Easterners and North Africans are being put in categories as the same as Whites, I have become more passionate about the importance of recognizing racial groups and their specific needs. Categorizing Arabs as the same as Whites hurts the Arab community, because they need different forms of assistance than what the Whites do. This leads to a lack of funding for well-needed programs, such as protection from hate crimes or translation assistance. Additionally, I have learned that using proper pronouns for my fellow classmates and other people in my life is extremely important. Asking people what their pronouns are creates a safe space for them and shows your respect for their identity. Assumptions can send a harmful message!
I found my place by writing for Her Campus at UCI.
Contributing to Her Campus at UC Irvine has really helped me develop a creative outlet by writing blogs weekly. It keeps me grounded during the rapidly changing times of each quarter. From my experience at its socials, I have created friendships with people that I am so grateful to have in my life. If you are considering joining this wonderful group of creative women, I highly recommend it!