What I Have Learned Since The Start of My Quarantine (Part 1)
Quarantine, for me, has been going on since March 20. That equates to almost seven full months of being stuck at home with a full house of my family members, too much free time to think, and not enough to do. But every month, there was one momentous event that helped me learn something valuable and, over time, I have come to appreciate, even if the event wasn't the happiest it could have been. So, here is one thing I learned every month of quarantine (so far) … 
March
Nothing much happened in the last 11 days of March. During the first couple of weeks of quarantine, I was mainly pressed at the community college I was attending because the county had only ten cases and the school decided to have classes online. Ten cases? I know, it sounds silly, but the decision to close was valid to me. Ten cases were a concern because my county is very congested together, with almost all cities one to thirty minutes away. We also have one town on the border and many with a large interstate running through them. We get traffic from other states, plus Mexico, meaning the college and K-12 schools get students from all over. 
Feeling valid and safe, I went from being a busy bee, all day every day, to being stuck at home 24/7. My younger siblings and close cousins were quickly kept home as well, along with my mom who works at the college. So, I was soon stuck with 10 people in my house all day, and for the first week of quarantine, nothing to do. 
All professors and staff members were trained for online work and school during the first week, leaving the almost 9,000 students waiting for some message of class continuing. During that time, I really had to learn how to not do anything.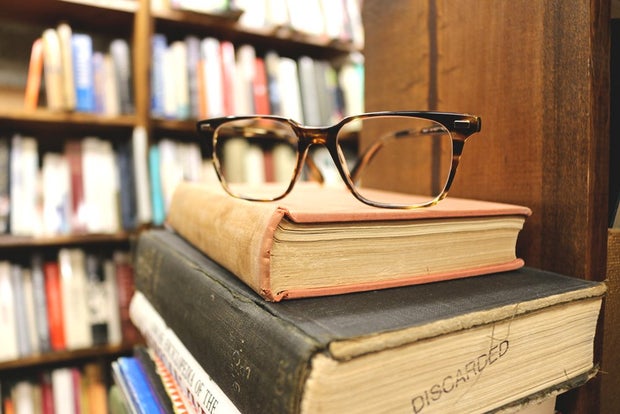 Her Campus Media
I've always been a busy bee. I had a full schedule, I worked at the college's library, I did many extracurriculars and I always made time for hangouts or study sessions with my friends. So, in that first week of doing nothing and not feeling safe to see my friends in person, I had to learn to deal with this new life.
I cried from being sad about my lost opportunities and my final days at my community college, a place that had changed me for the better. I cried for my youngest sibling because they were graduating from middle school and would miss their first graduation ceremony. I extra-cried for my other sibling, who was graduating from high school and going to miss out on the many senior events that I got to take advantage of. I cried for all of us because we were going to miss out on the feeling of starting a new school and the excitement and fear attached to it.
Basically, I cried a lot. But that and journaling really helped me accept this new life we'd be living and realize those opportunities are gone and wouldn't affect my life in any other way. Now, I just had to go out and look for new ones.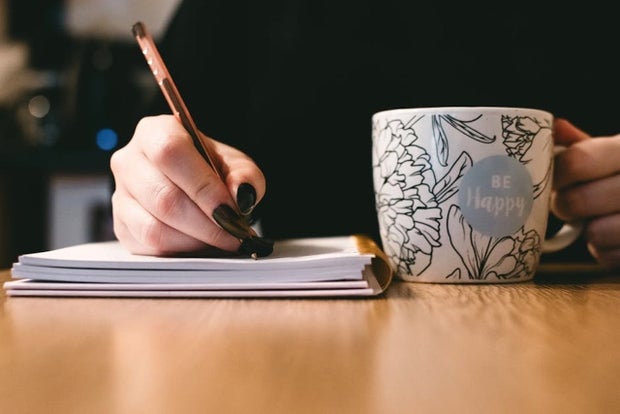 Pexels / Lisa Fotios April
So, I totally did the whole Quarantine Haircut in April. But! I swear I had been thinking about cutting my hair since the beginning of last year.
I have naturally curly hair and had only had it short twice in my life: as a child and in middle school when I donated 11 inches of my hair. As a child, my mom did my hair every day with little fake flowers or scrunchies. But in middle school, I was an awkward 12-year-old with no idea how to deal with curly hair and no phone to look up how-tos on YouTube yet. From the time I was 12 to the time I was 19, I had grown out my hair and had done her dirty. I put heat on my hair constantly because I really didn't know how to love my hair and all of its mess, so the ends were dry and split and not curly. I look at pictures from last year and am still shocked that people let me out of the house with hair like that! Really, I let myself out of the house like that because I never wanted to cut it because I was so attached to my long hair. Short hair scared me.
But last year, around summertime, I thought I would finally cut my hair. I had one issue though: I was going to be in a pageant in January and wanted lots of hair to play with. 
I won't go too deep into the pageant because that's not what this article is about. It was fun, but looking back, I never took the opportunity to let my curls down and show my natural side and I regret that now. 
Anyway, I totally mulled over cutting my hair for months after the pageant. My friends said I should do it. I knew how to deal with curly hair. I was just stuck being so attached to my long hair because I thought that was the only thing that made me feel beautiful. But one night, I finally did it.
Let me set the scene for you. It's April 8 and two in the morning (I'm a night owl so these late-night shenanigans are going to be a running theme, sorry!). I have only my Christmas lights on as well a ring light with the only mirror I own in front of me. I had taken a shower, so my curls were soaked and ready to go. I was shaking but I was determined to just get it done! I wanted my healthy curl back. I wanted to stop feeling like my long, curly hair was the only thing that made me beautiful! Brad Mondo, please don't judge me for what I'm about to say if you ever read this, but I took my regular scissors that I use for everything, put my hair in two ponytails, and cut them off. 
AAAH!
My heart was racing. I hadn't told anyone I was doing this. What would everyone say? What would I feel like with short, curly hair?
Honestly, I loved it!
Gosh, I felt silly that I had been so nervous. The curls immediately felt soft and coiled up like I hadn't seen in years! I definitely did not and do not regret that decision!
So, cut your hair if you want! Bleach it! Dye it! You might love it! You might hate it, but if you really want to, then do it. It grows back anyway!
(To be continued…)