My First Job Was At Disneyland
If not for the pandemic, I would have celebrated two years working at Disneyland on March 1st. In that one year, I gained enough stories for a lifetime. From flirting with Gaston to meeting six Imagineers (my dream role). I have also been yelled at by the Mad Hatter (twice) and bowed at the request of the Evil Queen. 
As a child, I swore up and down that my first job would be at Disneyland. It took 19 years, but talk about manifesting. I wanted to bring Disney the magic that it had given me. For years, Disneyland was an escape for my troubles, mainly feelings of inadequacy or loneliness. But the second I step onto Disney property, I am utterly myself. 
I had just turned 12 when my father died and I did not go for years. Then, I finally returned and I felt whole again. Who could worry about looming sadness with a churro in hand? Disneyland is a place where talking to strangers is normal and no one looks twice at someone dancing to the background music. 
Even the smells could place a smile on my face. It is more than the smell of some pineapple dole whips or the vanilla smell on Main Street. It uses those smells to give nostalgia to guests who have been there before.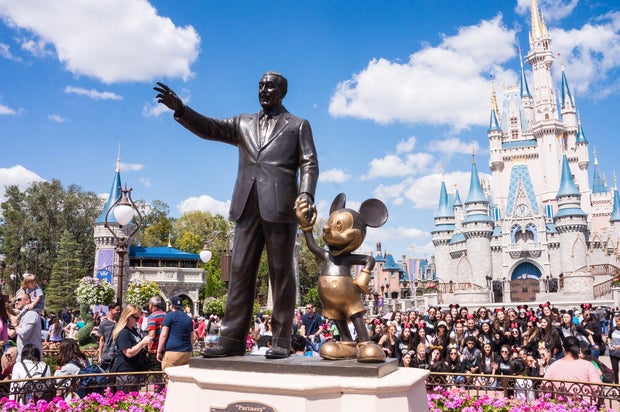 Pixabay
In September of 2018, I had a massive surgery where a tumor (not cancerous) was removed from my stomach (it was about the size of twins). A few months later, I saw an ad on Instagram that Disneyland was hiring. I, without a license and a few months out of recovery, jumped at the chance. The second I applied, I got my permit and then my license in about 30 days.
March 1st, my group and I went throughout the park to get a feel of how it would be to work there. It only built to my excitement. I soon learned that I would be working Attractions, specifically at It's a Small World. My favorite childhood ride was my first attraction.
I was shocked that many of the cast members were like me. When I acted like myself, I saw that many of them were as quick-witted or goofy as me. That was my favorite part, I found people that I could laugh with, dance during fireworks and spill my guts to. 
I cannot wait for this pandemic to be over, so I can give them big hugs (or at least shout their name from a few feet away). 
I miss all of my leads and managers, so much. They were always there to give me advice, lend a friendly ear, or answer one of my million questions. I hope that I was someone that they could depend on (despite the shenanigans that I put them through). I thrived under a challenge or an expectation and they often sought to give me one.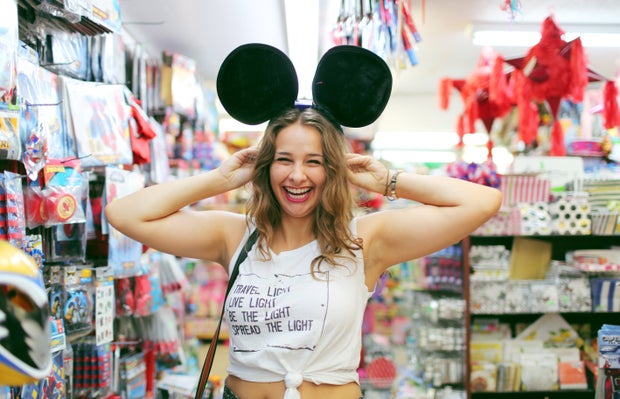 Her Campus Media
Some of my favorite moments were when it was freezing, late at night and I would be bouncing off the walls with no jacket in sight. Unbeknownst to my fellow cast members, I get energy from meeting new people (almost like a shot of espresso). So the more people I talked to, the more energy I got. It could be 2 A.M. and I would be dancing or making jokes, even when I knew that I had a two hour drive ahead of me.
There were some days that I dragged my friends to come to Disneyland with me. We had so much fun; I showed them all of my favorite rides, foods and we often ran into someone I knew. I had a goal to befriend everyone who worked at Disneyland. To use their words, I have "ruined them" because now, they constantly think about going back *evil laugh*.
Of course, there were bad moments, like any job, but that was far outweighed by all the good that I found. I learned all about the Disney Ambassador program, which I would love to do, but I still would love to be like Tony Baxter (who I met and my heart nearly came out of my chest), designing theme parks.
Looking back, I regret that, at times, I tried too hard to get people to like me, rather than just being myself. When I return to Disneyland, I plan to be me. 
I cannot wait to go back and smell the crisp Pirates of The Carribean water.