Black History Month is completely inspirational, revolutionary and important to celebrate now more than ever. It is crucial that as a society we should educate ourselves more and give more recognition to all the achievements that African Americans have accomplished throughout history. In addition, to the many ways Black culture has paved the wave for so many of our current trends such as music, art, fashion, etc. Some people may ask, "How can I educate myself more?" Sometimes the best way to learn is really embrace the visual tool of film, and the artistic elements of Black Cinema. Many classic films are great resources in illustrating the different aspects of the Black experience. Here is a list of great films to watch to show the significance of what this time of year really means and why it matters. 
The Color Purple (1985) directed by Steven Spielberg
Based on the novel written by Alice Walker. This classic film by Spielberg shows the life of an African-American woman named Celie (Whoopie Goldberg) who has survived many terrors of physical, mental and emotional abuse from her father. Celie is later passed on to an even worse man, named "Mister" Albert Johnason (Danny Glover) who separates her from her sister Nettie (Akosua Busia.) However, Celie never loses the hope of being reunited with her sister again. The moment Miss Sophia (Oprah Winfrey) explains to Celie how she would never tolerate any act of abuse from any man ultimately motivates her to rediscover herself. Miss Sophia continues to stand up for herself and fights back by punching a white man in the face. The authenticity within her acting dynamics created such a memorable performance by Oprah Winfrey. Whoopie Goldberg also did an outstanding performance that was awarded with a Golden Globe for Best Actress in a Motion Picture in 1986. The NAACP Award for Outstanding Motion Picture. The novelist Alice Walker continues to pursue her legacy of activism against racism, and violence against women.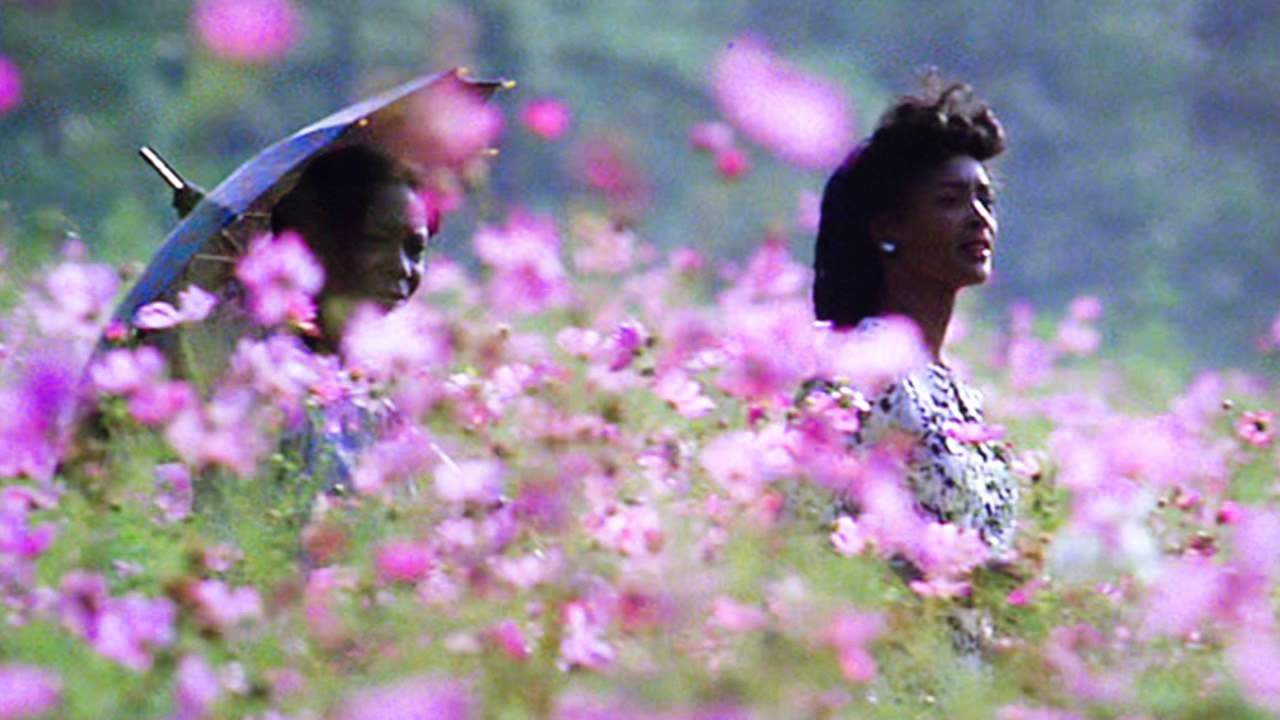 12 Years A Slave (2013) directed by Steve McQueen
This historical drama is based on the narrative and a real-life story of Solomon Northup. During the 1800's, Solomon (Chiwetel Ejiofor), a free black man from upstate New York was suddenly shackled, abducted and then sold into slavery. Throughout the film Solomon is consistently threatened, abused and stripped away from his liberation. The slave masters wanted to diminish his voice— diminish him to less than nothing. His slave masters were heartless and cruel because they never showed any remorse for their vicious actions. The audience is really able to grasp the concept of oppression caused by the slave trade— how they were treated as mere objects rather than human beings. This film exploits the horrifying acts of violence such as gruesome whippings, unwarranted punishments and the different traumatic experiences within the lives of slavery. Especially Solomon's tone of devastation when he says, "I don't want to survive, I want to live." This showed how much he valued his humanity. Despite his slave master's consistent acts of humiliation and degradation— Solomon fought during his battle for survival. 12 Years A Slave won an Academy Award For Best Picture, and Lupita Nyong 'O also won an Academy Award for best supporting actress. This film does not only have mind-blowing acting performances, eloquently written, but also helps us articulate the history of slavery.
Selma (2015) directed by Ava DuVernay
This film is based on voting rights marches from Selma to Montgomery in 1965 led by Martin Luther King Jr. who is played by talented David Oyelowo— who completely exceeded all expectations in playing this honorable role. This is a story of a man who lifted the gate of segregation and discrimination in the spirit of brotherhood; this is story of a man who volunteered to have his own body bruised and wounded if it mean his scars would also mend the scratches of inequality; this is a story of a man who stood for what he believed in; this is a story of people in the center of oppression rising through the elevator of freedom; this is a story of Selma. If there is one word to describe this film it has to be heavy.  The creators of the film were extremely particular about the approach they would take on what Dr. King describes in his 'I Have A Dream' speech as "..the greatest demonstration for freedom in the history of our nation." Living up to the reality Dr. King spoke was a hard achievement the movie respectively obtained.  Selma also won multiple awards: NAACP Image Award For Outstanding Motion Picture, David Oyelowo won the NAACP Image Award For Outstanding Actor and Common won the NAACP Image Award For Outstanding Supporting Actor. The inspirational song entitled Glory performed by Common and John Legend also won an Oscar for Best Original Song— their empowering lyrics and heartfelt performance was simply indescribable.

Black Panther (2018) directed by Ryan Coogler 
Rest In Peace, to the legendary Chadwick Aaron Boseman (1976-2020). This film is visually stunning, thrilling and successful. The action sequences were breathtaking and captivating. The opportunity and honor to have many talented African-American leading actors is phenomenal. The costume designs were highly creative. The dialogue revolved around many political remarks of colonization and power. Altogether, Black Culture was completely thriving throughout the entire film. In addition it did not not only break the box offices but all stereotypes of race and gender. The performance by Chadwick Aaron Boseman truly embodied the strength within his role as an African American Superhero. He will be dearly missed by Marvel fans everywhere. Wakanda will live forever, and so will Boseman's legacy. This film was so popular that it made $430 million in the first two weeks to more than $1 billion worldwide. 
More Honorable Mentions (but this list continues)
Ray (2004) directed by Taylor Hackford

Dream Girls (2006) directed by Bill Condon

The Help (2011) directed by Tate Taylor 

42 (2013) directed by Brian Helgeland

Dope (2015) directed by Rick Famuyiwa

Moonlight (2016) directed by Barry Jenkins 

Get Out (2017) directed by Jordan Peele

Hidden Figures (2017) directed by Theordore Melfi

The Hate You Give (2018) directed by George Tillman Jr. 
Most of these films are all available for either renting or streaming on: Google Play, Hulu, Disney Plus, Netflix, Amazon Prime and more. I highly recommend watching all of these insightful films and many, many, more. These films show how and why it is important to support Black Cinema. These films show why it is important to learn about the historic evolution of Black History Month. These films show why it is important to appreciate more the brilliance and utmost creativity from Black Culture. These films are essentials because it is important to educate ourselves more on the seriousness of discrimination and what's really going on in the world that surrounds us. I hope you get encouraged to watch some of these impactful, informative and enlightening movies listed. Be ready to pay attention to the different perspectives, join the exploration and study the impact of these historic events. The more we learn the more we can make a difference for the future generations to come, Happy Black History Month!