My time at UC Irvine as an undergrad has now come to an end. It felt like it all went by so fast and finishing finals made me realize that adulthood is closer than ever. College was not an easy road for me whatsoever. I had changed my major twice before settling on English and decided to pick up two minors on top of that. I took an average of twenty units my third and fourth years while still finding time to do four clubs. I look back and honestly am proud to say I did a lot despite the pandemic cutting my time on campus short. I remember the late nights studying at the Science Library, watching the sunset in the evening, and hanging out in my best friends dorm and eating the snacks she brought for me from Starbucks. Aldrich Park was one of my favorite places to walk in between classes and I loved how open it felt. Nature was right on our campus and it felt peaceful. I wrote so many essays at the last minute and somehow managed to finish them right before the deadlines. My burnt out brain during finals week was probably the most tired I've ever felt in my entire undergrad career. I made it somehow, yet I feel like this is just the beginning of a journey I am about to embark on.
Some of my fondest memories at UCI were through clubs I got involved on campus. One of them being Her Campus. Her Campus was an outlet that I hadn't known I needed before. I hadn't really found a place where I could write about what I was passionate about since school was structured with prompts I had to follow. I actually got to have a creative voice for what I thought was important to write about and I have been happy to share what has interested me. As a writer and editor for Her Campus at UCI, I've grown so much personally. I have been able to learn so much from everyone and their experiences. Meetings and socials were some of the best moments I had during my senior year despite it being virtual. I loved taking the perfect photos for my articles and creating new ideas for topics I wanted to talk about. Even though I barely joined Her Campus this year, I am grateful for the people I've met and the moments we have bonded over. I don't know how I would have gotten through Zoom university without these amazing members.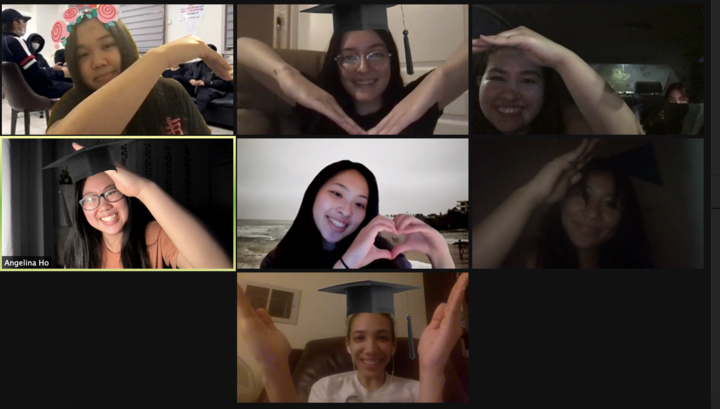 I also found comfort in my other club, Hermanas Unidas (HaU), which is an organization that supports Latinas throughout California who are pursuing higher education. One of my favorite memories was the annual Thanksgiving dinner back on campus in 2019. I was able to bond with everyone and discover new insights from others I hadn't ever expected. These connections are ones that I will continue to keep even beyond graduation, and I have also been able to form a strong network of amazing women. This club has always felt like a home away from home and I always feel welcome as a part of the hermandad. I have also enjoyed meeting other hermanas from other campuses and learning more about how their college life has been. Everyone has a different journey and it's amazing to see how students thrive.
Little did I know I would also be a video game writer for a project titled Momo with students at UCI and graduate students at Laguna Arts of College & Design. The project was challenging, but I learned a lot by writing dialogue for a game. It's different than your traditional writing as you have to think about the player, and how the characters interact with their surroundings. I have enjoyed video games since a young age so this was a great opportunity to actually be a part of something that I could actually play. I believe video games have the power of storytelling, and this happens to be one that I helped bring to life. Here is the link if you would like to check out the game and play it: https://chi-ngo.itch.io/momo-prototype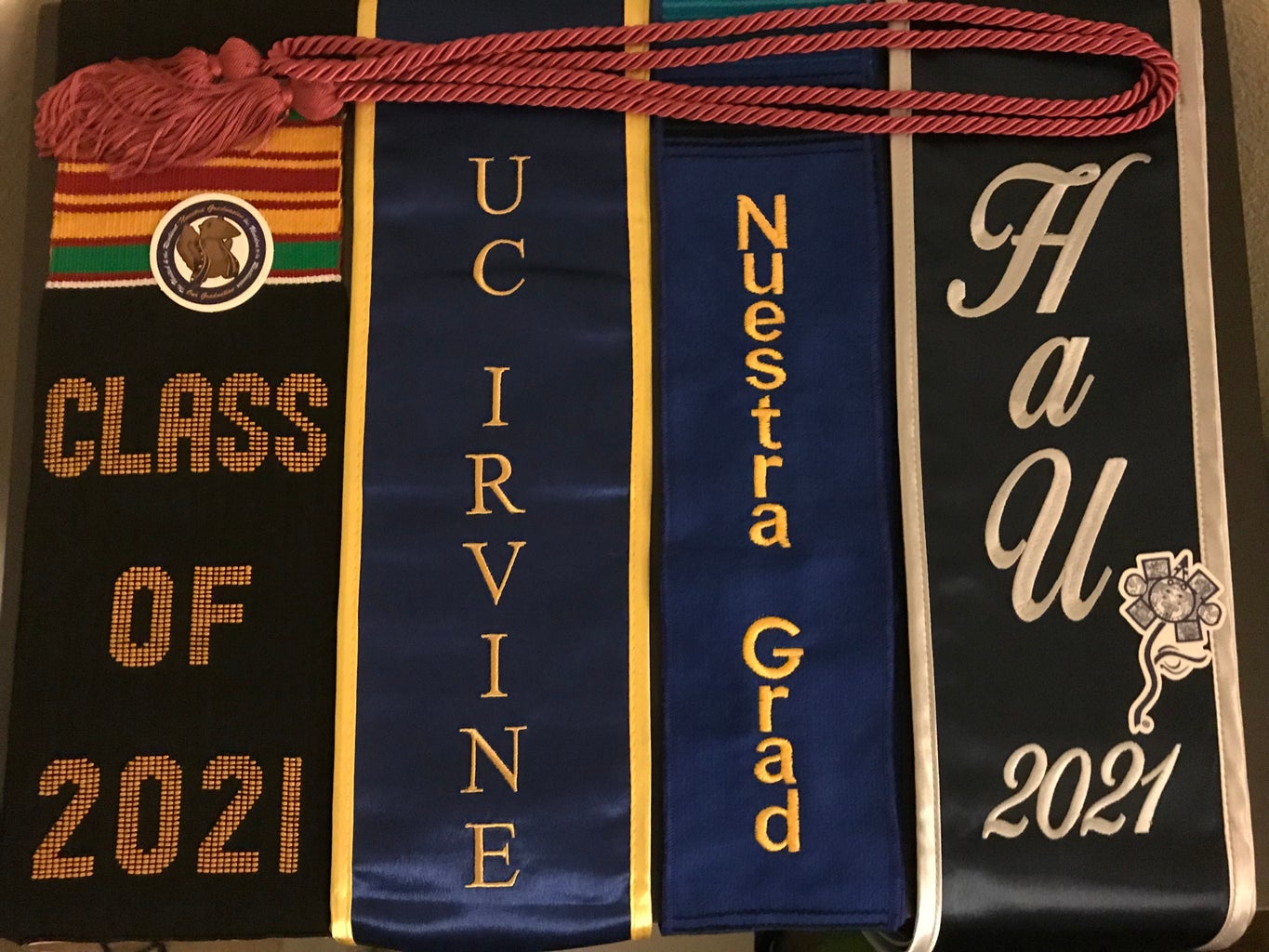 Japanese Student Association (JSA) was a club I actually joined unexpectedly since I already had a lot on my plate, but I am glad I have been able to meet other members who enjoy Japanese culture. I also met other Japanese international students which had been exciting since they would share their experiences living in Japan. The movie nights, game meetings, and escape rooms are memories I will forever hold in my heart.
Lastly, there are no words that can be said that will describe how much I will miss UCI as a whole. I have had an immensely eye opening experience not just as a student, but as a young adult navigating the uncertain struggles of life. I am grateful to be an Anteater for life, and am appreciative of everyone who has supported me during my adventure here at UCI. This is not necessarily a farewell, but a new horizon that has yet to rise. Good luck to the current and future Anteaters out there! Zot! Zot! Zot!