It's now the middle of November and things around the nation are finally cooling down. I'm talking about the weather, but if you were thinking about something along the lines of an election, you wouldn't have been too far off. California's lingering heat-wave has hopefully gotten the memo by now and it's never too early to think about next season's fashion. So your friendly neighborhood fashionista and style consultant is here to give you a rundown on what I like to call, "The Art of Winter Layering." 
Layering is a great way to add dimensionality and personality to the clothes you're wearing, and in this case, extra warmth as well. You don't have to sacrifice style in order to be more comfy-cozy. As a matter of fact, I saw a meme the other day that basically went "Can't wait 'til winter, cuz that's when the real drip happens!" but the said drip ends up being the worst combination of coats, scarves and hats that used to belong to your dad. 
So if you need a few tips on achieving a realistic and aesthetically pleasing ensemble for your masked-up night out at the ice skating rink, then look no further. Go ahead and "master" the art of winter layering with my guide below (but if you're the Grinch-y type, I'm sure a pair of overalls would work just fine):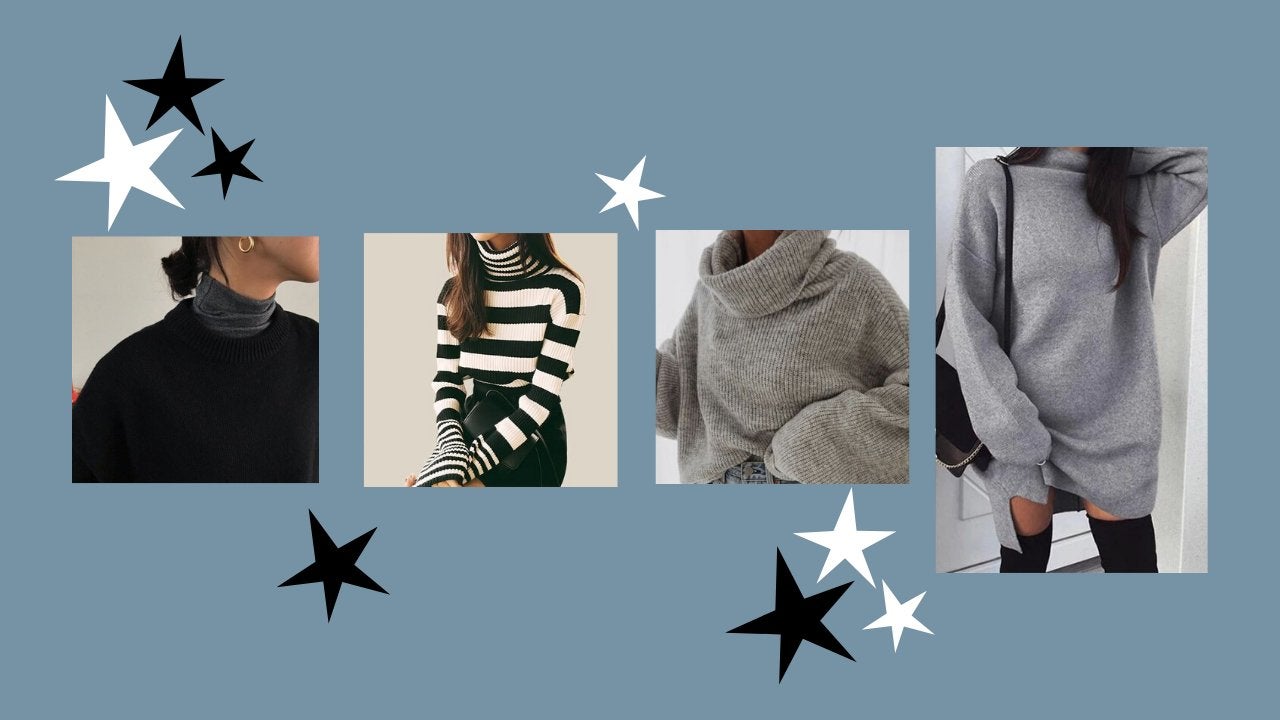 1. Layer according to neckline and/or sleeve length
One of the quickest ways to effectively layer any winter outfit is by starting with the top portion of your ensemble, drawing attention to the neckline and sleeves. There are many different kinds of necklines, and the most interesting and flattering for winter is a contrast between high and low. I just love the look of a turtleneck underneath a v-neck, perhaps with a few buttons undone. It screams style without the compromise, and it's a little daring. As for the hemline of the sleeves, you can also go quite a few routes with this style choice. I'd say the most famous, or in my opinion, infamous, has been the long-sleeve under the t-shirt, which is reminiscent of the recently popular e-boy/e-girl style (especially when the long-sleeve is striped). But below, I've come up with a few more ideas for each. You can truly never go wrong with this tip, since the clever revealing of your layers add to the sophistication of your look, and lets people know that you can dress the heck out of winter:
Button-up under a crew neck sweatshirt (with the collar peeking out)

Long-sleeve peeking out/rolled over the hem of your coat

Hoodie underneath jacket/trench coat/blazer

Turtleneck under a tank-dress

Button-up under a sweater-vest

Tight long-sleeve under a big shawl-like coat
   2. When in doubt, go neutral/monochrome
I think this rule can definitely apply outside the parameters of winter dressing, since neutral is always pleasing to the eye and I think, easiest to match. But I specifically wanted to include this rule because you can get away with more layering if you choose a neutral or even monochrome color, which is becoming increasingly popular. I mean, imagine trying to layer 4 dissonant colors for the sake of the weather and you end up looking like a disco ball. If you really don't remember anything else, I'd say to stick to this simple tip. And if it's really that cold and you don't want to look like a walking stoplight, neutral or monochrome will never do you dirty. Think shades of brown and beige or outfits in all black, and in both cases, you can always throw in a white piece or a pair of jeans. And remember: monochrome is just one color throughout, so it doesn't have to be all black. It can be all maroon or all yellow, if you think you can pull it off. I also believe earthy-tones evoke the opposite feeling of what you probably experience when walking outside and being hit in the face with a biting wind. But may I suggest you don't wear a Canadian tuxedo for the winter? Unless you want to channel your inner Britney Spears and JT…?
   3. Or if you're bold enough, add a pop color
If neutral or monochrome dressing is just too elementary for your sophisticated taste, then I highly suggest implementing a pop of color. Now, I think with great power should come great responsibility, so match your pieces wisely. If you think statement dressing is a little too out of your lane, I'll later get into how to use the same principle, but with accessories. It's truly not as scary as you think. As long as you pick which color you want to do the talking, then you just have to think about the places in which to use that color, and everything else should be more neutral. For example, if you wanted to go the more seasonal route, red is a timeless pop of color, so you could wear a statement-red trench coat with a thin red belt, while the rest of the outfit is in all black. Let's also mention that we're wearing a black turtleneck with the red trench coat. Now you see it, don't you? And we look great, by the way. Red isn't the only great pop of color to use, and the term can also be more widely used as to allow the use of varied color palettes. Here are some great color combinations for the winter:
Moss green and yellow

Rusted red and beige

Light pink and heather gray

Cobalt blue and chocolate brown 
   4. Experiment with different shapes
For all you baggy clothes connoisseurs, this is your time to shine. Fortunately, the weather makes us more inclined to layer up, and the bulky looks become highly fashionable this time of the year. People generally shy away from baggy or bulky pieces of clothing, but I say embrace it! There are many different styles you can experiment with that won't make you look less flattering. For instance, you can don a cropped puffer jacket with a semi-baggy pant like cargo pants or just go with something tight on the bottom. On the other hand, you can wear tight on top and loose on the bottom; I love a pleated women's trouser with a skin-tight top and a long coat or blazer. So if you take your time and play around with different shapes, you'll be sure to find a cool and appropriate balance between baggy and tight that works best for you. I think the different forms that clothes give us when we wear them is a wonderful aspect of fashion and its transformative qualities. 
I know a few of you might still be skeptical, but never fear: there are still ways to cinch in your multitude of layers. One of the best ways is to use a belt on the outermost layer or on the layer just before, and letting your coat fall straight. That way, the audience to your fashion choices can still see the figure underneath the layering, and sometimes a big ol' belt is just what you need to break the parallel lines. But if you're feeling extra high-fashion, try buying a harness-belt, which again can be placed over the entire outfit or on the layer directly underneath the outermost layer.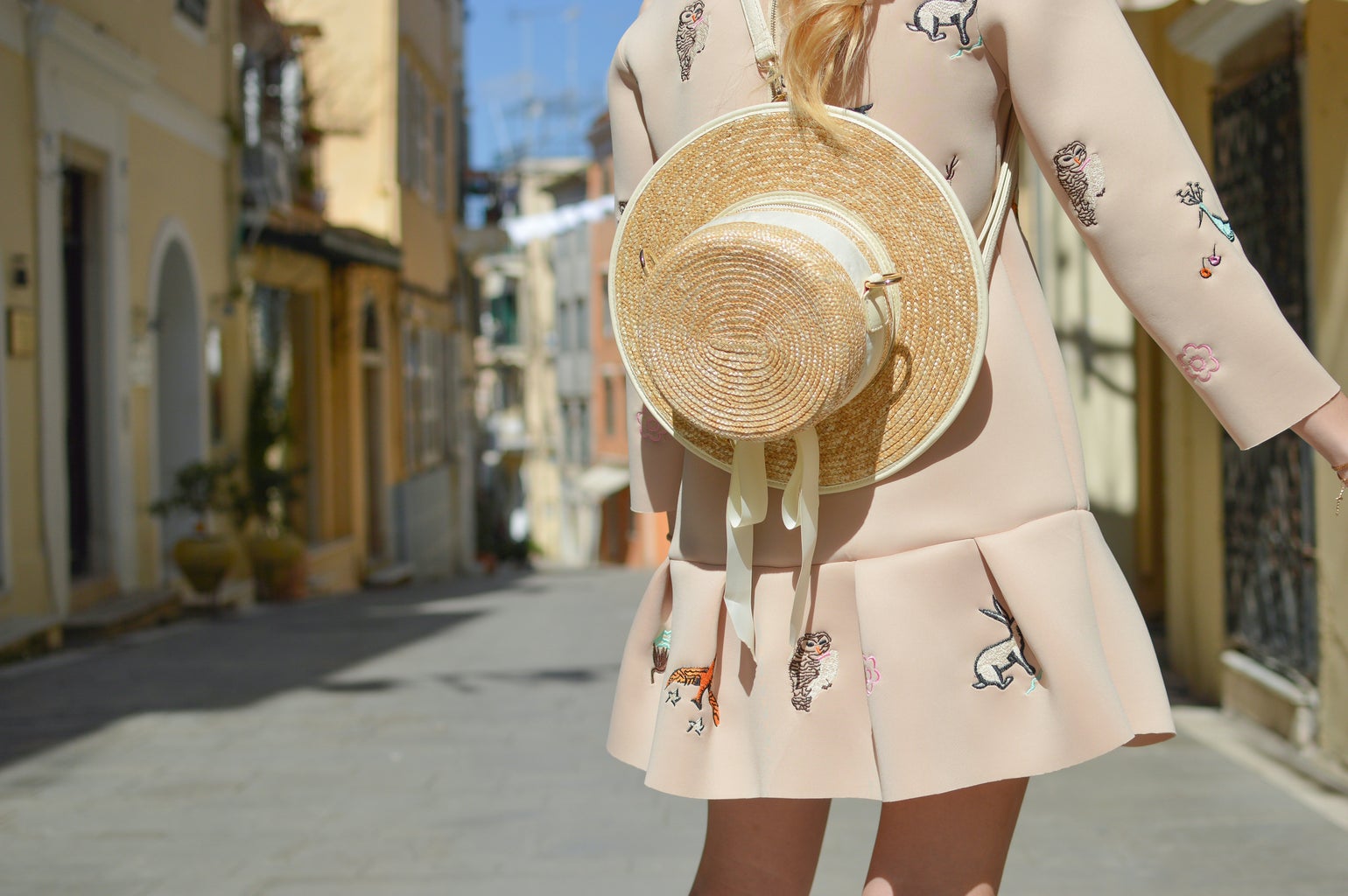 5. Don't forget to accessorize!
Now that we've talked about layering, length, shape and color, we can't possibly forget to finish our hypothetical looks without our finishing touches: the accessories. Accessorizing can definitely turn your "drab" into "drip". Going back on the "pop of color" point from before, here's the perfect time to implement a nice contrast if you're not so confident in your outfit color coordinating skills. It could be a small handbag, a bold earring or a lip shade and nail polish combination. This is probably the best time to get creative. I personally never think an outfit is finished without a great pair of earrings, but you can take it further than that. The winter weather allows you to extend your range of embellishments from just jewelry and a purse to scarves, hats, gloves and the like. And a note on jewelry: wearing multiple necklaces in varying sizes that peek from under your coat and stacking rings together is an indicator of a budding fashionista. But please, refrain from looking like 2 Chainz, I'd say 2 or 3 necklaces max is good. 
I hope now all of you are ready to strut your stuff with my guide on winter layering! I wish all of you a wonderful holiday season, and let's hope 2021 is better than this year. If you feel so inclined as to try out any of these tips, don't forget to tag me on your Insta stories/posts @thefifthavecomplex. Thank you for reading!