6 Places To Eat At In And Near Irvine
HiroNori Craft Ramen 
HiroNori is by far my favorite restaurant to eat ramen. Their tonkotsu ramen is really rich and the pork chashu is savory. Every spoonful is a taste of heaven. At some point, I was only getting HiroNori when I was eating with my friends in Irvine. The plaza that HiroNori is located in isn't big so you might have to lap around the parking lot a few times if you drive. I recommend going there outside the typical hours for lunch and dinner. 
Saffron & Rose Ice Cream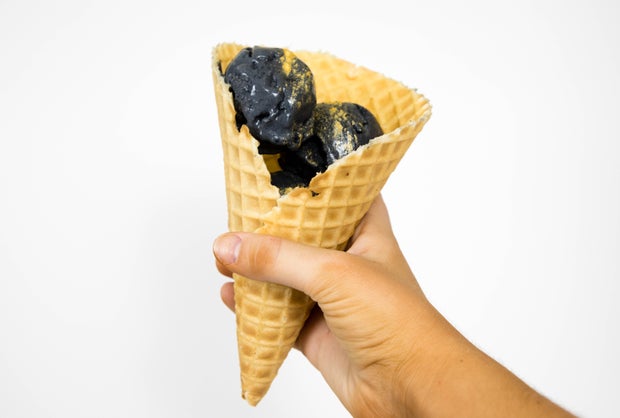 Alex Frank / Spoon
Saffron & Rose Ice Cream is the closest place to campus that I have listed. Our fellow Her Campus writer Yeri actually introduced me to this place and since then, I tend to go here when I'm craving ice cream. They specialize in traditional Persian ice creams and have a wide selection of fruity, floral, chocolate, and nutty flavors. Unlike other places I've been to, the ice cream at Saffron & Rose is surprisingly chewy while the texture makes the taste stand out.  
Mokkoji
Mokkoji serves shabu-shabu, a Japanese hot pot dish cooked with thin pieces of meat and boiled vegetables. There are a variety of flavors for the broth and types of meat for you to choose from. I normally get their ten piece flat iron "Mokkoji cut" with miso broth! It can get busy at Mokkoji, especially at night so be prepared to wait for at least thirty minutes when you sign up on their waitlist. 
Blue Bowl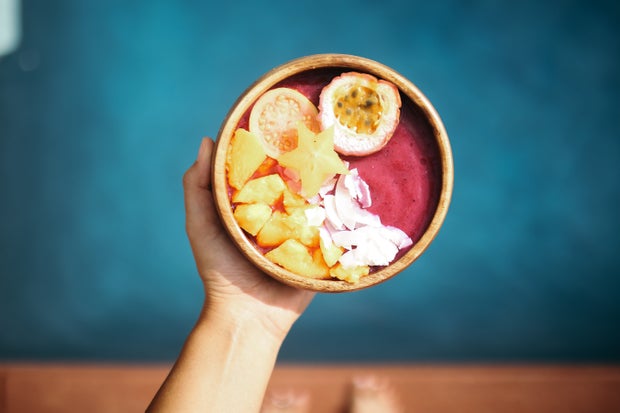 Her Campus Media
Blue Bowl is the reason why I get acai bowls. There are so many flavors and toppings (fruits, granolas, nut butters, etc.) for you to choose from for you to really customize your acai bowl based on your preferences. They are known for their chia pudding, which you can ask them to add to your acai bowl. I personally don't like chia pudding, but I know a lot of people who do so I think it's worth trying with your acai bowl at least once if you haven't had it before. 
Malibu Lido Farm 
I didn't know healthy food served at a restaurant could taste good until I went to Malibu Lido Farm for the first time (I'm kidding, but not really…). They have both a brunch and a dinner menu; I haven't been there for dinner, but I do think Malibu Lido Farm is a great spot for brunch. It is right next to Newport Bay so the view you get of the dock and water is nice perk. Malibu Lido Farm is the priciest place that I have on the list though, so I wouldn't recommend it if you are on that strict college student budget. 
Bunz
Located in Huntington Beach, Bunz is the farthest place from campus on this list but I think it is totally worth the visit though if you are ever craving a burger. Their burger patties are super juicy and their potato sides (plus their onion rings, french fries, and tater tots) are cooked to perfection *chef's kiss.* As a customer, I've been happy for their success as a local business, and I love taking my friends here.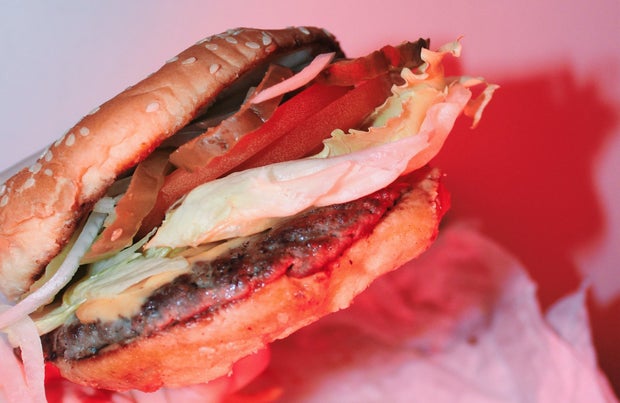 Anna Schultz / Her Campus
Most of these places are driving distance, so I hope you have a means of transportation to visit any one of these spots. One of the pleasures of attending UCI is being in an area where there are so many types of food to try. I encourage you to check out what you can while you're here!