What Chick Flick to Watch Based on Your Zodiac Sign
Capricorn (December 22 - January 21) 
Legally Blonde
Known as being amazing leaders and extremely driven, when a Capricorn sets out to accomplish something, there is nothing that can stop them until they succeed. Sound familiar? Elle Woods proves her former boyfriend (as well as many others) wrong when she gets into Harvard Law School. ("What, like it's hard?") A classic chick flick, this movie is a reminder of the many things that a woman can accomplish regardless of the stereotypes that others may have of her.
Aquarius (January 22 - February 21) 
How to be Single
Because Aquarians are the most independent zodiac, they would definitely know how to be single! How to be Single follows the journey of a recent college graduate, Alice, living in New York. Not only did she just move to a new city, but she has also recently taken a break from her boyfriend. Hilarious and empowering, this chick flick shows the fun that comes with being single!
Pisces (February 22 - March 21)
Me Before You
In need of a crying session in addition to some romance? Me Before You is the perfect movie to watch for an emotional Pisces. The main character, Louisa Clark, takes on the role of taking care of Will Trainer, a paralyzed man. 
Aries (March 22 - April 21) 
From Prada to Nada
From Prada to Nada follows two sisters, Mary and Nora, who after the death of their father, lose the wealth that they grew up with. After moving in with their aunts, they learn more about their culture as well as the strong bond of family. While a more passionate Aries will relate to Mary, a more competitive and responsible Aries will relate to Nora. Either way, this film is sure to be a fun flick!
Taurus (April 22 - May 21) 
Confessions of a Shopaholic
Tauruses are known for their love of shopping and their stylish fashion sense! They can easily relate to Rebecca Bloomwood, the main protagonist of Confessions of a Shopaholic. While being a writer for a finance magazine, Rebecca struggles with overbuying, leading to not only a burgeoning closet but also mounting debt.
Gemini (May 22 - June 21) 
She's the Man
Not all Geminis are what you'd expect, and neither is Viola Johnson. When her high school does not let her try out for the boys' soccer team, Viola poses as her twin brother at his new school. While there, not only does she get onto the boys' soccer team, but she also falls in love with her roommate, Duke. With hilarious jokes, this rom-com is sure to have you laughing the whole time!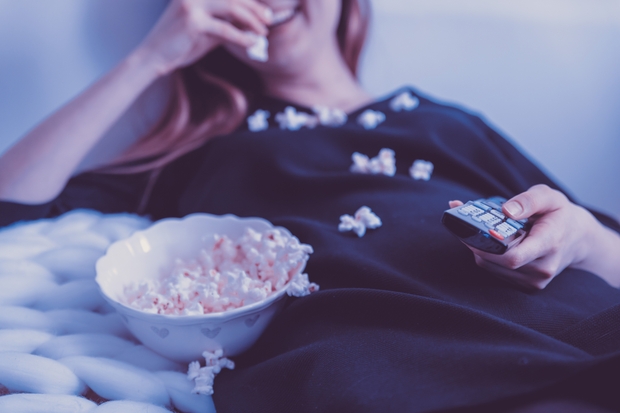 Cancer (June 22 - July 21) 
Sisterhood of the Traveling Pants
During an emotional summer, four best friends, Tibby, Carmen, Lena, and Bridget, go through their highs and lows separately. Despite being apart and each dealing with her own struggle, a magical pair of jeans that fits them all keeps them connected. Cancers are bound to be reminded of the deep friendships that they have!
Leo (July 22 - August 21) 
The Devil Wears Prada
Working at a well-known magazine proves to be a struggle for Andy, who recently graduated from college. Her boss, Miranda, is remorseless and hard to please. Known to be very ambitious and unwilling to back down from a challenge, Leos will surely see a version of themselves in Andy.
Virgo (August 22 - September 21) 
Clueless
What better movie for a cheerful and loyal Virgo to watch than Clueless? An iconic movie for anyone who loves chick flicks (and fashion), this movie is about matchmaker Cher as she befriends her new classmate, Tai. 
Libra (September 22 - October 21) 
The Notebook
As the most romantic of the zodiac signs, Libras will fall in love with the love story depicted  in The Notebook. Allie and Noah fall in love with each other, but because of their different backgrounds, they are forced to be apart. Despite the many obstacles these characters face, this movie shows how powerful true love can be!
Scorpio (October 22-November 21) 
Letters to Juliet
Dedicated and passionate Scorpios will immediately obsess over the storyline in Letters to Juliet. While on a trip to Italy, Sophie embarks on a journey to help Claire, an elderly woman, find the man she was once in love with. While helping out Claire, Sophie rediscovers herself and falls in love herself!
Sagittarius (November 22 - December 21) 
Made of Honor
Made of Honor is the perfect chick flick for those who are spontaneous and love to travel (aka Sagittariuses!) On a trip to Scotland, Hannah becomes engaged. With the help of her best friend, Tom, she plans a Scottish wedding. Little does she know that Tom is in love with her and has ulterior motives. This rom-com is sure to bring the drama and laughs!