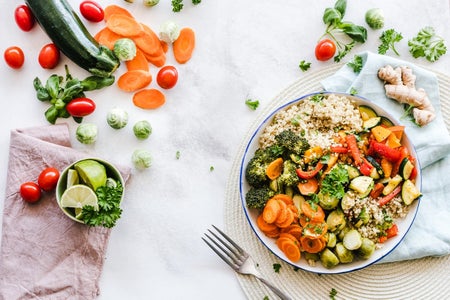 Vegans, Thanksgiving Is Your Time to Shine
Arguably one of the best parts of fall is the food. Still, it can feel like Thanksgiving mostly caters to meat-eaters, forcing us vegans to make do with side salads or boring, roasted veggies. 
However, this idea is far from the truth. I've compiled a handful of recipes proving that vegans can have a Thanksgiving meal and eat it too. Keep reading to discover vegan spins on your Thanksgiving favorites, plus a few new recipes to revitalize the traditional holiday menu.  
#1: There is so much to be grateful for this Thanksgiving, including the invention of tofurkey. I mean, who would have ever thought it could be possible to enjoy this signature dish while avoiding meat? Check out this link to learn how to revamp this Thanksgiving staple! 
#2: Trader Joe's Frozen Riced Cauliflower Stuffing is an easy, delicious purchase that makes your vegan Thanksgiving feel authentic. Want to make it on your own? Click here for the recipe. 
#3: Worried you'll miss out on creamy potatoes in an effort to dairy? This recipe has you covered, and it tastes just like the real deal! 
#4: Of course, no Thanksgiving mashed potato recipe is complete without a hearty serving of gravy. Check out this delicious wild mushroom alternative to turkey gravy. 
#5: Thanksgiving is the perfect time to savor all the delicious flavors that fall brings. Why not throw a quinoa salad into the mix while you're at it? Make sure to explore this fall-inspired quinoa recipe.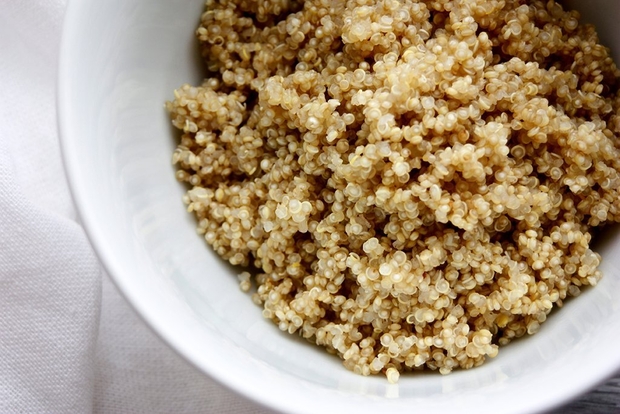 #6: Lovers of cornbread, listen up: vegan cornbread muffins! Need I say more? 
#7: I think many can agree that casseroles are the only acceptable way to consume green beans. Take a look at this vegan recipe for a classic Thanksgiving side. 
#9: No Thanksgiving dessert table is complete without pumpkin pie! This recipe will keep you guessing whether you grabbed the vegan or dairy version. 
#10: A pumpkin cheesecake is the perfect way to go if you are looking for a fun, delicious twist on a classic fall dessert. Check out this surprisingly simple vegan recipe.
#11: Don't want to miss out on the yummy, cheesy gooeyness that accompanies many fall recipes? No worries, this vegan mac and cheese is here for you.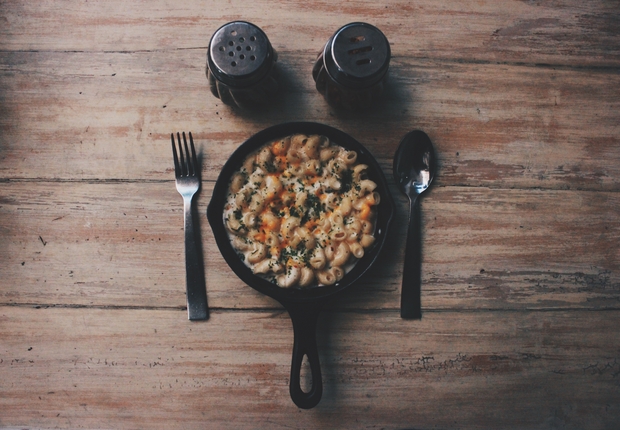 #12: There is no such thing as too much cheese, and this vegan nacho and potato recipe is here to prove it.
#13: Shepherd's pie is a cozy, hearty meal that has a mouth-watering alternative for the inside: lentils! Read more about it in this recipe.
#14: Who says roasted veggies have to be boring? A honey balsamic glaze is exactly what those brussel sprouts need to get that irresistible flavor.
#15: Can you imagine living in a world without pie? I certainly can't, especially not when this sweet potato pie recipe exists.
#16: A simple, made-from-scratch vegan pot pie is the perfect addition to your holiday. Get cooking with this easy-to-follow recipe.
These delicious recipes go to show that being vegan in no way means missing out on Thanksgiving classics or dealing with a limited selection of foods. There are plenty of vegan alternatives to explore, so don't shy away from enjoying a vegan-friendly Thanksgiving!