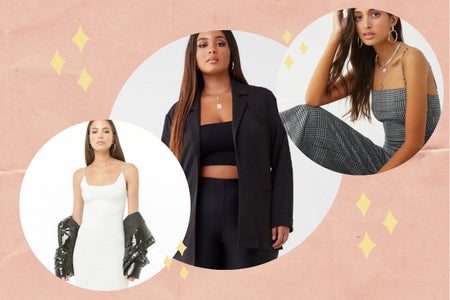 NYFW 2020: A Review of Social Distancing in Style
Every year in February and September, the streets of New York fill up with people and dresses from across the world, and haute couture is accompanied by the very talented individuals that wear, design, and write about them. New York Fashion Week cultivates an experience of exclusivity that leaves fashion mongers lusting for their social media in the hopes that they'll be there next season. However, with the rise of COVID-19, every industry's core operations have been impacted, and the fashion world is no exception. With social distancing mandates in place, how can the bustling streets of New York host the largest event of the year? Well, if there's one rule that all artists live by, it's that the show must go on. So let's discuss how New York fashionistas socially distanced in style. 
It Wasn't Actually a Full Week 
For starters, the normally seven-day event was only five days this season. Due to fewer shows and smaller audiences, New York Fashion Week was really just a work week. In fact, the hosts, IMG, had to work extremely hard to make the magic happen for even those five days — checking the rules and understanding their limitations with a pandemic in place. IMG, Spring Studios, and other fixtures of a normal NYFW adapted to their circumstances and tried to create the safest environment possible. This process started with simply having less shows.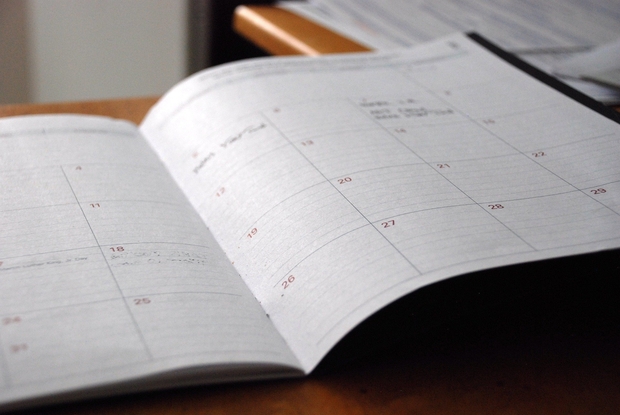 Who Showed Up? 
No, I don't mean who actually came to the shows. I mean which designers decided to show their Spring 2021 collections. The spotlights this season were primarily on designers Jason Wu, Rebecca Minkoff, and Christian Siriano, and each one took a different approach to featuring their work. Rebeca Minkoff went with a socially distant presentation on the Spring Studios rooftop. Decorating the roof with carpets, plants, and furniture from Lowes, Minkoff was actually able to create a cozy, yet dynamic environment at a time when her entire audience was spaced apart from one another. Christian Siriano, on the other hand, went a completely different route and hosted his show from his Connecticut backyard. Siriano's models strutted in the most extravagant gowns with pink tulle or the word "Vote" plastered all over. His designs had only one thing in common: They all included matching masks. Siriano's bold and modern designs, when paired with the serene, contrasting, nature-filled background, created a magical experience that would closely parallel a show amidst the New York skyline. 
Regardless of location or style, all the designers that showed this past month shared one tactic: live-streaming their presentations on social media. This strategy revolutionized New York Fashion Week. A normally elite and exclusive experience suddenly became available to every fashion lover with a stable internet connection. Personally, I took the time to watch every show alongside my schoolwork.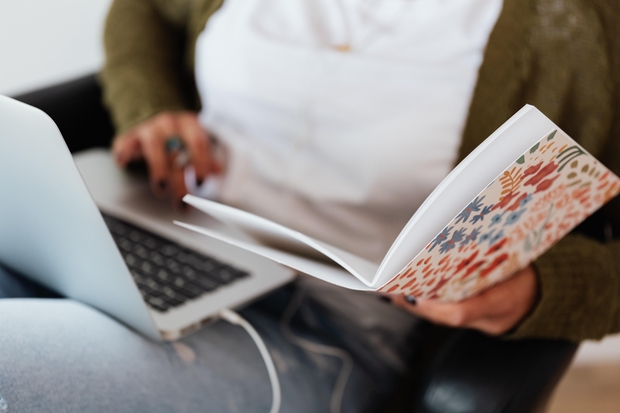 Some Spotlights 
Now I have already raved about Siriano's presentation, so I'll refrain from highlighting him again. However, there were some designers who truly stood out this season and deserve a round of applause for creating something unique, when most simply chose not to show. For starters, designer Cynthia Rowley created a short video called "The Show Must Go On," which featured models wearing her designs and dancing through the streets of New York to jazz music. In the video, Rowley's models pass outdoor restaurants and different neighborhoods and embody the message that both New York and the fashion industry will survive this pandemic.
Another designer who took a more emotionally evocative approach was Reem Acra. Acra's collection "Embrace" featured beautiful ball gowns with random handprint designs on them and underscored the innate human desire for affection and physical contact. Catherine Holstein, designer of Khaite, took a more "Black-Mirror-esque" approach when she sent 100 presentation packages out to the press. These packages had many analog gifts, such as a vinyl record and fabric swatches. But what stole the show were her lookbooks, which included QR codes to scan — creating an augmented reality experience at home. After scanning the code, individuals could see 3-D models of Holstein's latest designs come to life in their living rooms. The incorporation of tech in her presentation presents a completely new vision for the future of fashion, one involving virtual models, virtual shows, and perhaps accessibility to everyone.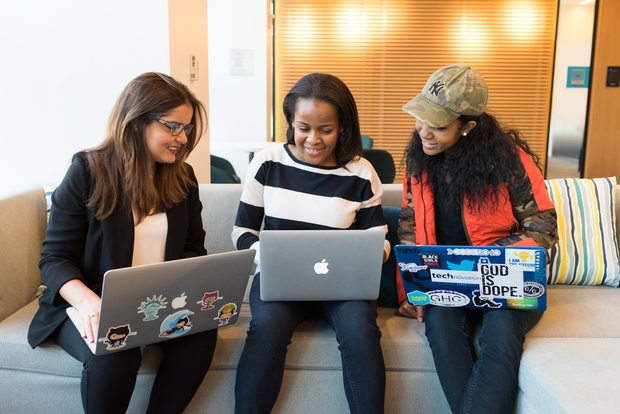 Who to Look Out For 
While many brands have been talking about slowing down the production process or cancelling their shows, one brand that you can almost immediately look out for is Michael Kors. According to Vogue, Kors has openly expressed his delight with the extra time that the pandemic has given him, and he plans on conducting a presentation sometime between mid-October and mid-November. The designer hopes that this hiatus will give his customers time to purchase from his previous collections, while he continues to perfect his upcoming one. Giorgio Armani, who joined Kors, Gucci, and YSL in abandoning the usual fashion schedule, has decided to show his seasonless collection in January and his men's and women's collections the following September. Other brands such as Oscar De La Renta, Ralph Lauren, and Marc Jacobs have simply decided to now show this season at all. 
Takeaways 
New York Fashion Week is an experience that's desired by many individuals across the globe. For me, going to these shows is something that I have craved since the age of five. While this year's shows were anything but normal, the pandemic has proven to be just another test of our creativity and passion. Wether they're hosting shows in new locations, incorporating technology in their presentations, or using fashion to promote important messages, designers, show hosts, influencers, and fashion journalists alike have come together to cultivate a more inclusive experience that will be remembered by fashion lovers everywhere.
The industry has stood strong in the face of this pandemic and proven that no matter the circumstances, the show must always go on.