Madame President, Who Are You Wearing?
The latest presidential debate between former Vice President Joe Biden and President Donald Trump left me gobsmacked. I have witnessed fights between kindergarteners more civilized than what took place on that stage. It didn't take long for Twitter and Instagram to buzz with criticism and outrage after the debate, and I found solace in my fellow Gen Z'ers witty, meaningful remarks. But without a doubt, my favorite tweet came from Jill Filipovic: "My takeaway from this debate is no more men for president." 
Agreed. 
Many intelligent, compassionate, capable women have run for president throughout this nation's history, from all sides of the political aisle and all walks of life. However, we have yet to smash that hardest and highest glass ceiling. Misogyny manifests itself in many areas of political life, but it can often be clearly seen in the criticism female political leaders receive for their style choices. Oftentimes, this obsession over style shifts the conversation away from the actual substantive plans of female candidates. Throughout the years, women running for president and vice president have handled this pressure in a variety of ways, using their style to convey important messages based on the cultural context of the moment in which they were running. Here is a sampling of some women who ran for president and used their style as a way to assert their feminine power.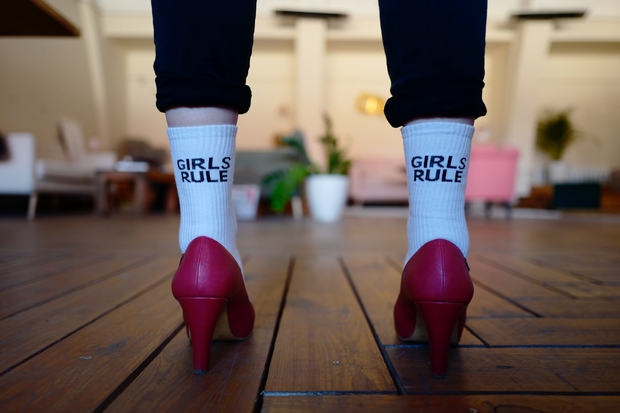 Patsy Mink
Throughout her career, Mink faced severe sexism, yet still served as the first woman of color to be elected to the United States Congress from Hawaii, serving between 1965-1977 and 1990-2002. During her time, Mink helped to write and pass Title IX of the Education Amendments Act of 1972, which prohibited discrimination on the basis of sex in educational institutions. Her style reflected both her political prowess and emphasized a simple, classy femininity that fit the traditional expectations of upper middle class women at the time. Mink could be found sporting skirt suits and dresses, usually in white — clean, simple outfits which helped establish her image as a respectable, professional woman.  In many photos, Mink can also be seen in a traditional lei, an homage to her home state and Hawaiian culture. Considering the barriers women faced during this time, Mink's style represents conformity to the period's beauty standards, a choice likely to focus voters on her abilities rather than her looks. Although Mink's presidential run in 1972 was short-lived and largely symbolic, her legacy remains important today. 
Shirley Chisholm
Like Mink, Shirley Chisholm ran her iconic presidential campaign in 1972 (her slogan was "Unbought and Unbossed"). She served as the first Black woman in Congress from 1969 to 1983. Chisholm became the first Black woman to run a campaign for the presidential nomination by a major party and was the first Black person to speak at a presidential debate. Chisholm was highly involved in the push for the Equal Rights Amendment, and her landmark speech "For the Equal Rights Amendment" still rings true today. She was known for her enigmatic, electric personality, which is evident in her style. Her dresses displayed bold, geometric prints, and her jewelry was generally gold and chunky. Chisholm crafted her style purposefully to stand out amid seas of black and navy suits, combining her African-American roots with business professional dress. These style choices helped Chisolm appeal to both the Black community she served and the middle and upper classes.
Sarah Palin 
Sarah Palin served as the Governor of Alaska before becoming the second female vice presidential candidate of a major party. She became infamous for her style after her 2008 campaign with John McCain. The McCain campaign actually spent $250,000 on her wardrobe! Palin could often be seen wearing tight pencil skirts without stockings, high heels, dramatically swept-up hair, and rectangular glasses. Palin's style was a balance between her self- proclaimed status as your average "Joe Six Pack" soccer mom while also remaining hyper-feminized, the ideal combination in conservative, 2008 America. Her effortless, tossed-up hairstyle signaled to voters that she was relatable, but her use of heels and clothing style played on her femininity. While today, she is perhaps best known by Gen Z for Tina Fey's persona on SNL, Sarah Palin remains a controversial figure in American politics.
Kamala Harris 
Kamala Harris has been involved in American political life for most of her career, serving both as attorney general and a senator for California.  Recently, she became the first Black woman and Asian American woman to be nominated to the vice presidency by a major party. Although Harris's style has remained versatile throughout her career,  a string of pearls  — potentially an allusion to her sorority, which was initially known as the Twenty Pearls — has been one of her favorite accessories. Harris can be seen wearing formal navy and black pantsuits and skirt suits, yet also can be found in simple jeans and Chuck Taylor's. In professional settings, Harris's style works to highlight her power and elegance, appealing to the middle and upper classes, but on the campaign trail, Harris's sneakers and jeans convey to voters that she understands the working class struggle, relates to younger voters, and is a woman of action. Ultimately, Harris's style is just as classy, unique, and down to earth as she is!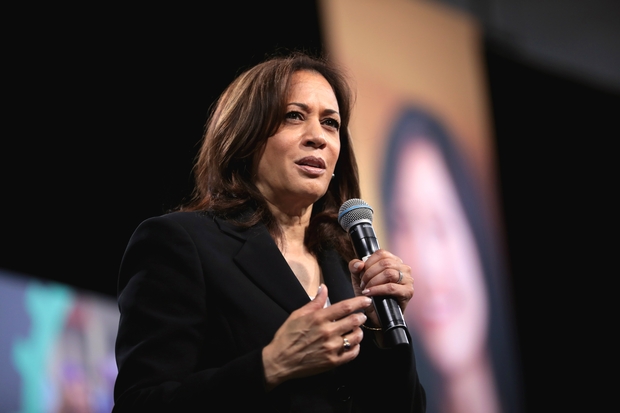 Fashion in politics has a long and rich history, especially for women. The variety of socially acceptable clothing options available for female political leaders has undeniably expanded throughout our lifetimes. As these four women demonstrate, fashion can be used in powerful ways to convey messages to voters and establish oneself. However, there is still much work to do to shift the conversation towards the substantive campaigns of female political candidates and their legacies. Someday soon, I hope to see an America where all female political leaders are evaluated not on their suit labels or lipstick color, but rather the content of their character and policies.