Finding Beauty in the Strokes That Tore Through My Canvas
The truth is, I've always possessed an innate predisposition to be artistically challenged. As a young child, my only real friends were my princess coloring books. I would savor each drawing, coloring each image with the utmost precision and concentration that my chubby fingers could afford. I was a conquistador, who armed with paints and crayons, set out to conquer the white spaces with my colorful strokes. 
Yet, as I'd hold up my masterpiece I'd always find hues of color dribbling out beyond the fortress of black lines. It was these seamless black lines, which formulated seemingly innocent images of Hello Kitty and Princess Ariel that mocked me.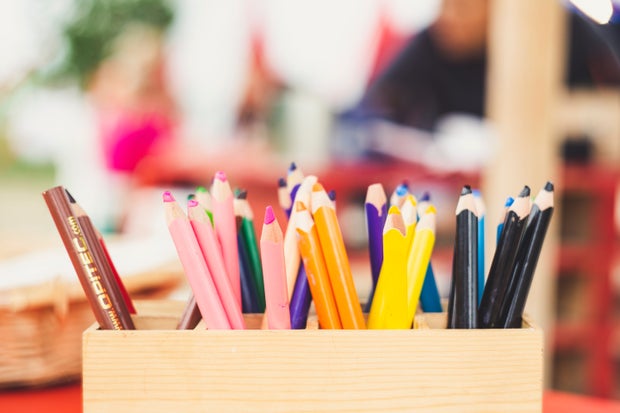 "You can't even color between the lines," they would ridicule spitefully.
I'd always believed that creativity entailed a precise meticulousness — the expectation of art to be perfect.
My messy coloring infuriated me, and in retaliation I would throw rough scrawls across the soft cream pages of the coloring book.
Back then what I had never realized, however, was that my angry antics had birthed within me an intrinsic distaste for perfection. To me, creativity became a defiance of expectation, and painting became a form of release.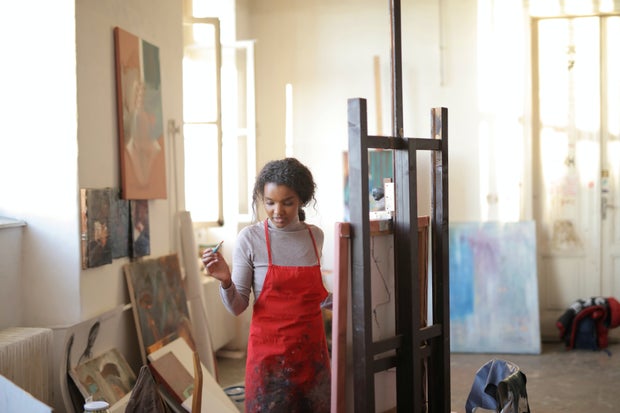 Webs of rough lines weaved their way through the canvas, transcending all laws of technicality and symmetry that governed my life. Art allowed me to roam free beyond the constraints of rationality — I could paint the thoughts that I could never configure into words and explore a realm beyond the surface reality. Crystallized within each stroke are the subtle nuances of human emotion which no mathematical problem can solve or biological theory can explain. My abstraction spoke to a hidden abyss that I did not understand, but which was an intrinsic part of my identity; it is in my ragged strokes that I paint not accurately, but passionately, and it is in my fragmented lines that I seek refuge.
My paintings may not be beautiful, or even coherent. Yet, they guide and steady me; most importantly, they teach me to subsist on my imperfections.