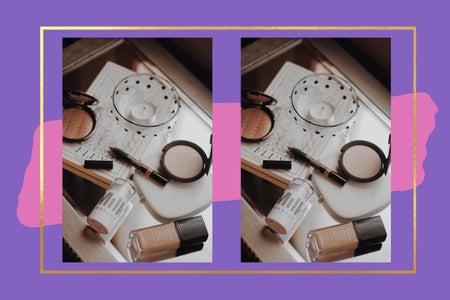 Everyday "No Makeup" Makeup Look for School
For those of us who just cannot get enough sleep and have classes in the morning, finding time to apply makeup in the morning can be quite a challenge. However, it is definitely doable! While each step is optional and up to you, here is a list of a natural, everyday makeup routine for school.
Step 1: Moisturize and Prime
The most important part of any makeup routine is to apply moisturizer. To properly care for your skin and avoid the possibilities of skin problems, moisturizer is a must. If you decide to put on face makeup, make sure to not skip putting on primer. Primer is essential if you want to minimize the appearance of your pores and if you want your makeup to last longer.
Step 2: Tinted Moisturizer or Concealer or Lightweight Foundation
This part is completely up to you! If you want to cover up any under eye bags or even just cover up a few areas on your face, then concealer is for you. Tinted moisturizer is great if you want a hint of color but also want to moisturizer your face. Lightweight foundation will provide you with a light, natural coverage. You cannot go wrong with either of the three.
Step 3: Bronzer and/or Blush
Using an angled fluffy brush, apply bronzer on the hollows of your cheekbones for a nice sun kissed look. You can also apply bronzer to the other areas of your face that the sun touches, such as your forehead and your jawline. After that, apply blush on the apples of your cheeks for a pop of color on your face. 
Step 4: Mascara
To make your eyes stand out, apply mascara. In order to further enhance your eyelashes, be sure to focus on the tips of your eyelashes. To create the illusion of eyeliner, apply mascara really close to your waterline.
Step 5: Tinted Brow Gel
This step is perfect for natural looking brows. A slight touch of color goes a long way! Fill in any empty spots in your eyebrows.
Step 6: Tinted Lip Balm
For natural looking soft lips, tinted lip balm is the way to go.
Step 7: Set your Makeup
Last but not least, to make your tinted moisturizer, concealer, or foundation last longer, apply either translucent powder on top or apply setting spray. Your skin will also look less oily.
Whether or not you complete all the steps (or add additional steps), is up to you and how much time you have. Feel free to glam up your makeup and do what is right for you!