Instead of taking the stage at Zellerbach Hall as usual for their Fall 2020 show, Danceworx members took to living rooms, backyards, and beaches.
Danceworx is UC Berkeley's oldest student-run dance organization, and they did not let the virtual school year prevent their end-of-semester tradition. Through a YouTube video series posted in January, the group demonstrated a variety of performances from their tap, open, and contemporary/jazz teams.
The first video features a tap number choreographed by Kristen Wong, Laura Shi, and Kaitlyn Theonnes set to "Total Eclipse of the Heart" by Bonnie Tyler. At the slow start of the song, the camera is focused on one tapper's feet in a dark room bordered with twinkly lights. The clear sounds, fast footwork, and mixture of pauses and starts contrast strikingly with the tune's measured rhythm.
Another tapper, Genevieve Hodge, displays incredible grace and control, making complex steps look effortless as her arms and long pigtails float with every movement. Despite the lack of a stage, the tappers make the most of their hardwood floors at home and deliver a challenging, musically interesting performance.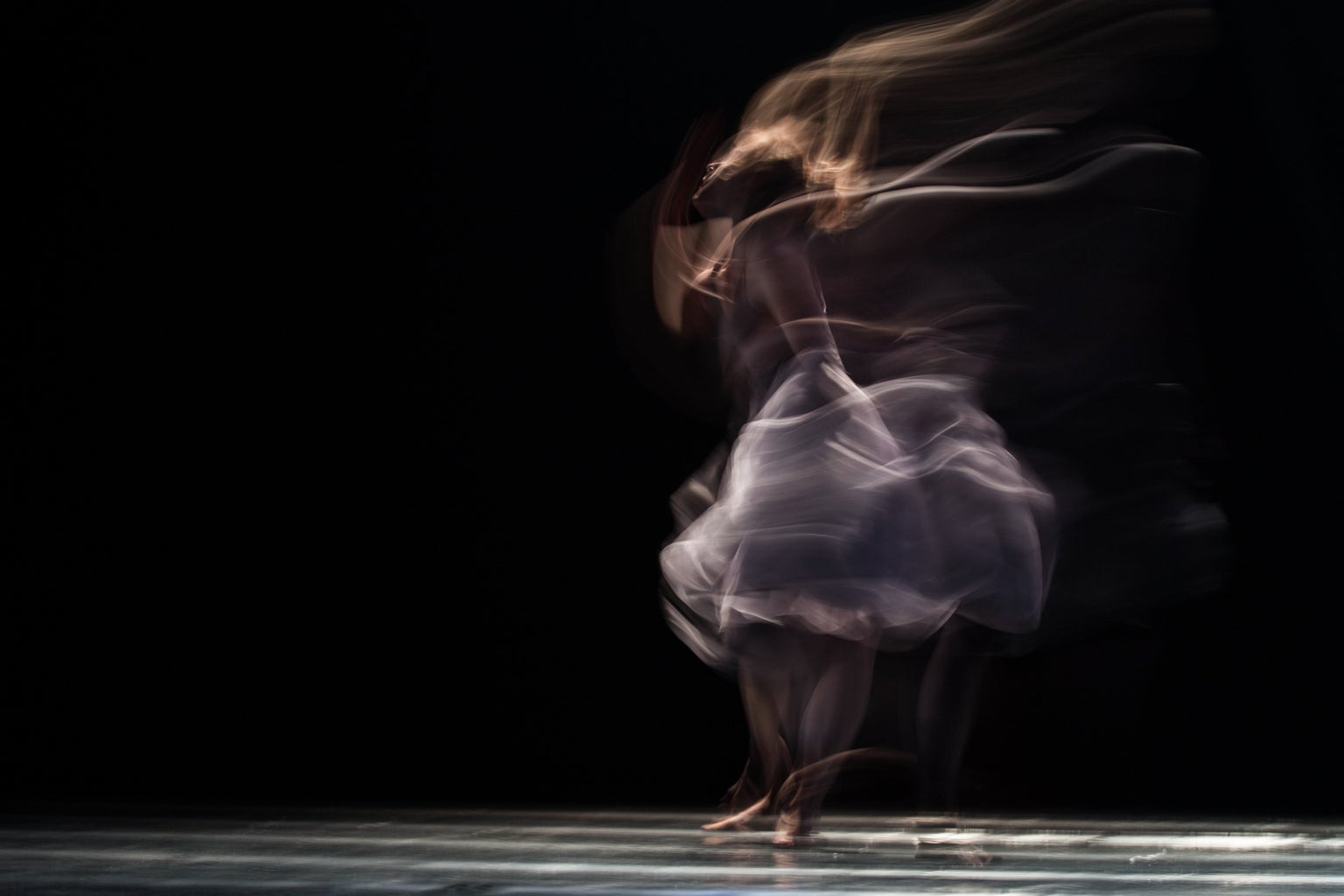 In the second video, the open team presents various snippets of choreography in a range of styles, starting with Luis Mireles's choreography to "Cheesin'" by Cautious Clay, Remi Wolf, and Sophie Meiers. Mireles combines sass with strength in this fun, fast-paced routine. Further contributing to the dynamic number, the dancers are in all kinds of locations, with one beside a Christmas tree at home and another on campus sporting a mask.
The next routine is set to "Work From Home" by Fifth Harmony, choreographed by Beini Liu. The song title is fitting for the performers in this attitude-filled piece, all of whom dance from their bedrooms, backyards, or driveways.
Heidi Hirsohn and Mikayla Tom's choreography to "Talk That Talk" by Rihanna is more of a classic jazz piece, filled with sharp poses, clean lines, and tons of personality.
Celina Chavez's choreography to "Ungodly Hour" by Chloe x Halle gives viewers a blend of groovy, hip hop-inspired steps and sharp jazz influences. Chavez dominates her backyard with effortlessly cool movements and facials, plus a quick cameo from her dog.
Finishing off the open team's compilation, Isabella Dyc-O'Neal's choreography to "HIGHEST IN THE ROOM" by Travis Scott is as sharp and quick as the song. Setting the edgy scene, Dyc-O'Neal dances in a parking lot alongside industrial structures and parked cars.
The contemporary/jazz portion of the showcase begins with "Rome" by Dermot Kennedy, choreographed by Wong and Hannah Theodore. Posed atop a brick structure, Theodore gracefully hops down to join Wong in a perfectly parallel fan kick. The other dancers follow, displaying their technical backgrounds with every clean, balletic step.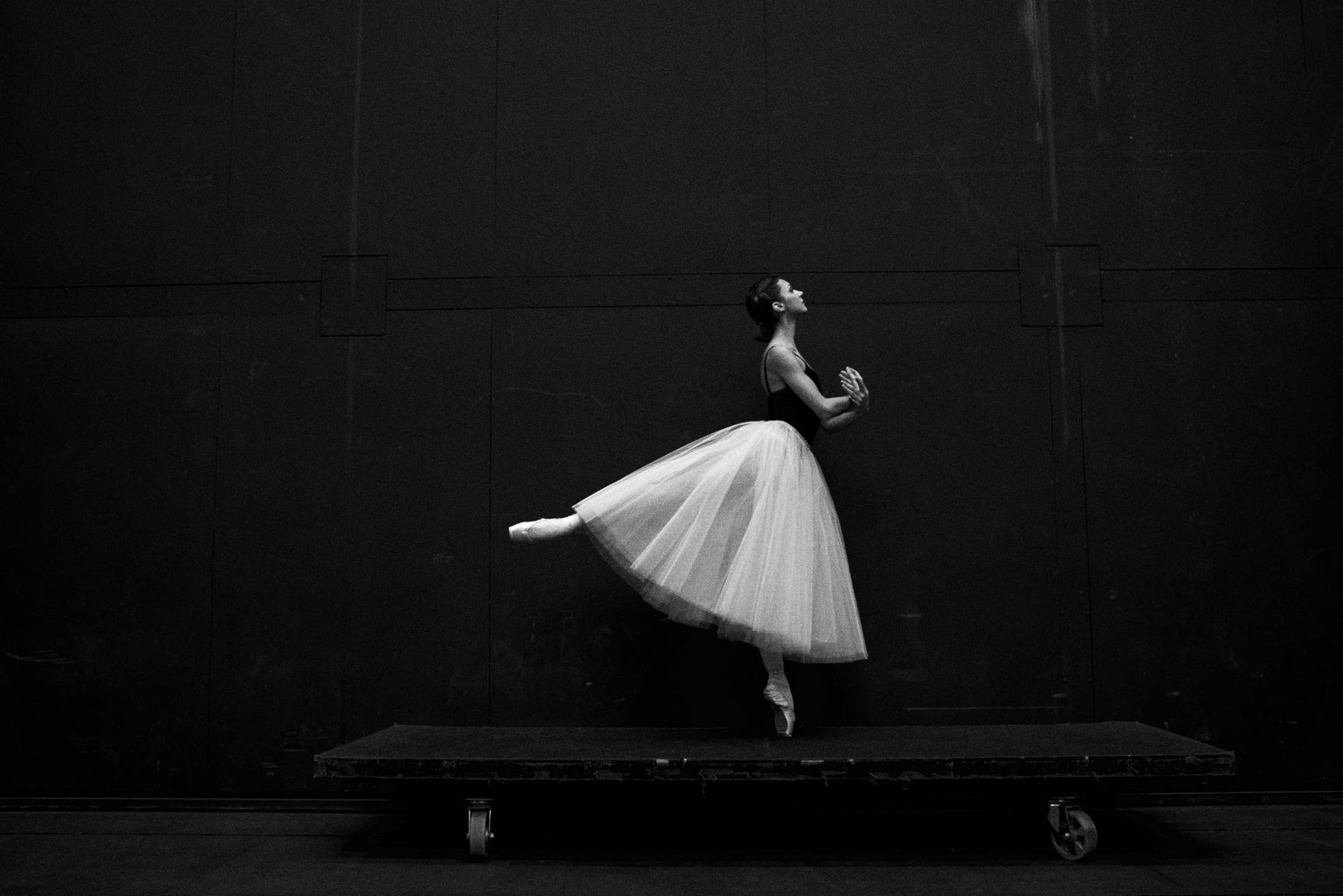 Wong and Theodore then return, this time dancing side by side at a nearby beach, performing floorwork in the sand and beautifully arching backward with the Golden Gate Bridge behind them. In another San Francisco location, Wong and Theodore run toward the camera and, once again, dance in exquisite unison, the city skyline providing a stunning backdrop. The choreographers lack a stage, but they create a routine and setting that is both technically and aesthetically breathtaking.
In the next routine, choreographers Emily Wang and Emma Parsons use a combination of quick and slow movements to match the complexity of "Winter" by Daughter. The dancers form geometric shapes with their arms on the drum beats and execute smooth contractions and extensions during quieter parts of the song.
The final number, choreographed by Ulyses Mendoza, is set to "ilomilo" by Billie Eilish. Mendoza starts the routine alone, staring downard with only his upper body in frame. Once the instrumental introduction is met with lyrics, Mendoza executes sharp motions with his shoulders, eerily glancing at the camera as he gently rolls his neck. The attention-grabbing, waist-up routine continues as other dancers use isolations and graceful, flowing moves to captivate viewers.
Toward the end, Mendoza adds his sweatshirt to the choreography, pushing and pulling on the fabric in intricate, mesmerizing ways. Mendoza's talent and brilliance illustrate that phenomenal dance performance does not require the lower body, let alone a stage.
The Danceworx Fall 2020 videos give viewers well-rounded, exceptionally choreographed performances in a vast array of settings. With determination, passion, and innovation, the student performers prove that dance can happen anywhere.
Danceworx Fall 2020 pieces are available now on YouTube.