As autumn approaches, the temperatures are falling and cuddling season is here to stay. staying inside to enjoy a movie with your significant other can be a cozy way to enjoy each other's company! There's only one problem: what is there to watch? A sci-fi fantasy flick or a slasher film? Do you want to laugh or cry? The search for a perfect movie can go one for hours. 
Regardless of your taste in movies, Netflix has something to offer that will allow both you and your S.O. to have a great night. So, pop that popcorn and get those warm blankets because here is a list of six movies on Netflix that are absolutely perfect for your next date night!
1. Dirty Dancing: Here is a classic romantic movie for a romantic night. With Jennifer Grey and Patrick Swayze playing dance partners who could not be more different, Dirty Dancing is a 1980's drama that has stood the test of time, remaining a beloved classic today. With an Academy-award winning soundtrack and two leading characters with unparalelled chemistry, this movie is sure to leave you and your S.O. feeling more in love than ever.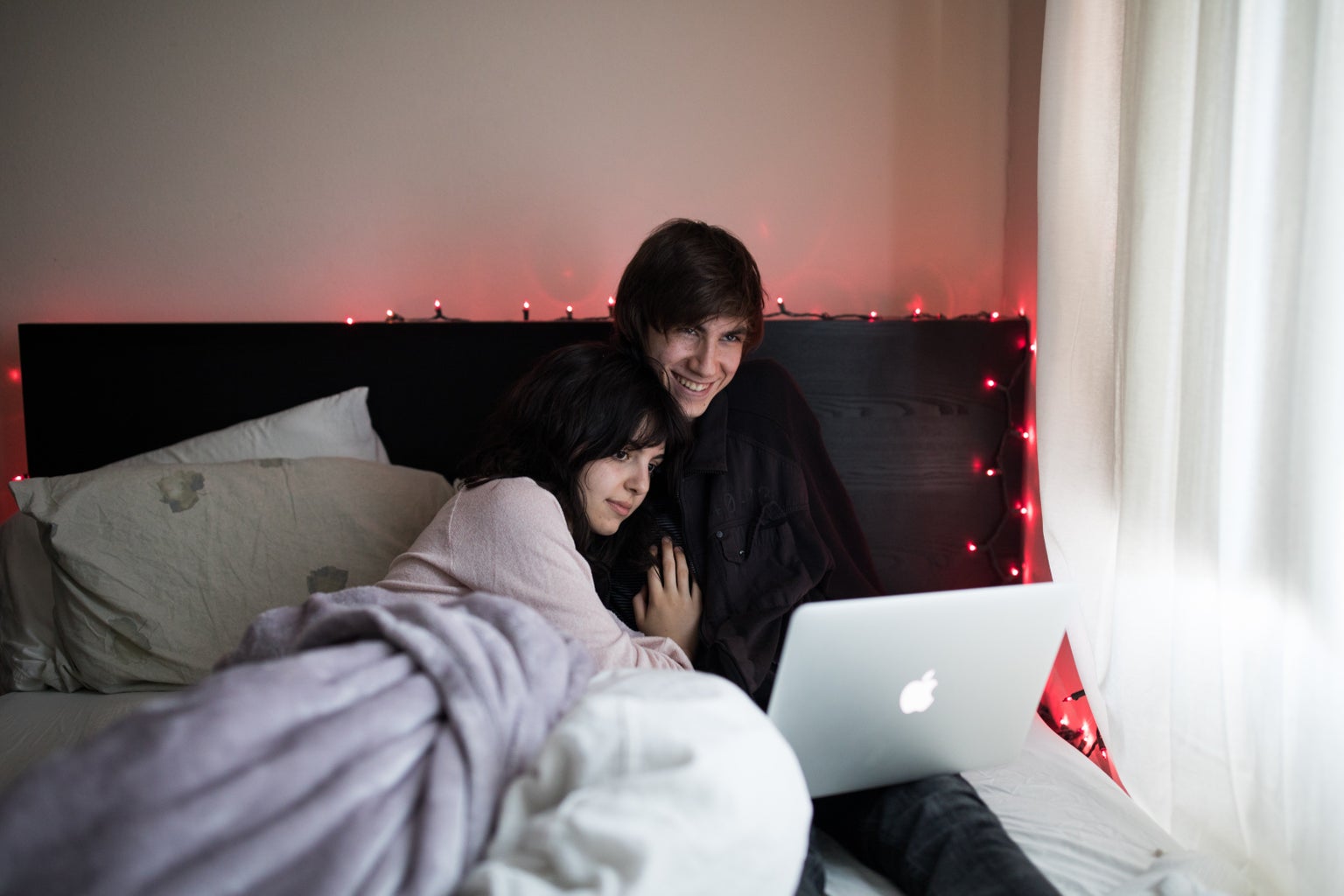 2. Scott Pilgrim vs. the World: At first glance, this action comedy based on a graphic novel may not seem like your typical date night movie. Starring Michael Cera, this movie is centered around a slacker musician who must battle the seven evil exes of his newest girlfriend, Ramona. Although the film may come off as eccentric or odd to some, its unqiue premise and inventive style make for a hilariously unique film. 
3. Mamma Mia!: This film-adaptation of the classic musical has everything from a catchy soundtrack, picturesque Grecian views, and Meryl Streep. This fun yet genuine movie about a daughter's search for her father emphasizes the importance of family, love, and, of course, having a great time! Break out your dancing shoes for this exciting flick. 
4. Lion: Want to get your ugly-cry on? This film about one man's quest to find his family after being separated twenty-five years earlier is an undeniable tear-jerker. Six Oscar nominations can't be wrong, as this critically-acclaimed drama was praised as one of the best films of 2016. This is definitely an emotional movie you and your S.O. want to see. (P.S. Don't forget to bring a box of tissues). 
5. The Ritual: Looking for a thrilling movie that will leave you and your S.O. cuddled up in terror? Well, look no further than The Ritual. This nail-biter of a mystery focuses on four college pals taking a wrong turn during a hike in the Scandinavian wilderness. With an ancient evil stalking the characters at every turn, any couple is sure to hide under blankets while watching this film. 
6. Guardians of the Galaxy: Date night doesn't mean you can't have a little action! There's nothing more thrilling that a superhero action movie that is full of galactic adventure and interstellar danger. Chris Pratt's motley crew in Guardians of the Galaxy creates a comedic and heartfelt story about a group of misfits transforming into a family. Enjoy a throwback soundtrack with all of best songs from the 1970s with this fun and action-packed movie.