7 Things To Do On #LDOC Besides Block Party
For those of you that might not know, the term LDOC is a commonly used acronym for "last day of classes". When students hear "LDOC", they often think of parties, or in the case of UBC students, the AMS Block Party. However, if an end of term block party isn't your thing, here's a list of activities to do instead. As two people who have spent LDOC at Block Party and elsewhere, we thought we'd share our ideas!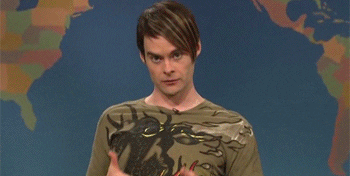 1. Organize your own end of term party with friends!
Buy your own food and drinks and pick out a bomb playlist! Unlike Block Party, this party doesn't have to stop at 9:30pm.
2. Go downtown for dinner and drinks!
Who says all the good end of term parties have to happen on campus? There are always events going on, so try to find a different party to attend!
3. Head down to Wreck Beach or other beaches around Vancouver!
This suggestion is more weather permitting, but since it's been a lot nicer outside, why not take advantage! Get some close friends together, grab your flip-flops, and chill on the beach.
4. Check out what different events are happening on campus!
Some departments and clubs have LDOC socials in the afternoon that are open to students and staff. Spend some time with class/club friends before finals begin.
5. Go check out a movie, or have a movie/tv marathon at home!
See what's playing at your local cinemas, or make good use of that Netflix subscription and check out shows you've wanted to watch throughout the term.
6. Start studying for finals or finish up those term papers!
We didn't say all of the things were necessarily fun, but it's never a bad idea to get a head start on work. Good luck!
7. Have a quiet night in!
Nobody said you had to go crazy on the last day of classes! Maybe get around to finishing that book you started in January? Or the last few episodes of that season of Friends?
There are definitely more activities to do than just these 7, so whatever you choose to do on LDOC, make sure to have fun and stay safe! Good luck with finals!