21 Thoughts I Had While Watching Season 1 Episode 1 of Gilmore Girls
Netflix has brought Gilmore Girls back and everyone's obsession with it has returned; even my Grandma wanted to watch it after hearing about it on the radio. From what I can tell, I'm pretty much the only one who's never seen it before. So I figured, why not try it out? It's exam season after all – I need some new way to procrastinate. So I started from the very beginning, and this is what I was thinking while watching it…
1.USA!  USA! USA!
2. Lorelei's dependence on coffee is every student during exam season.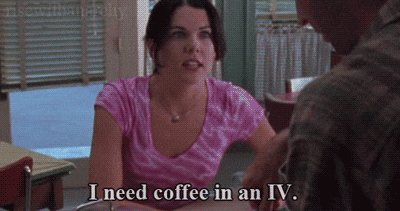 3."What do you need?" "Lipgloss" I'd almost forgotten this was made in the 2000s until now.
4. Michel understands the struggle of customer service.
5. I've heard people say Lorelei is a bitch, but she's a boss ass bitch.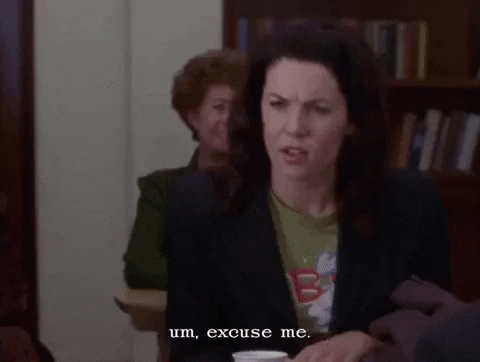 6. Scooter kid!!!
7. Aw it's little Sam from Supernatural
*Googles Sam from Supernatural to check*
8. "Tell it to the tip jar" – said every barista ever.
9. Rory's satchel and chunky sweater are perfection.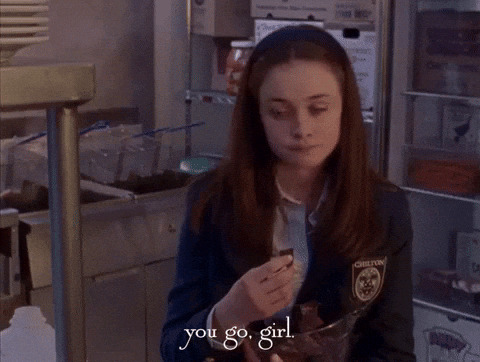 10. "Boys don't like funny girls." But how do they feel about woefully unfunny girls?
11. "You're happy – did you do something slutty?" Me @ my friends.
12. "Everyone's there to learn." Wow Rory really knows nothing about private schools.
13. Rory is me talking to guys.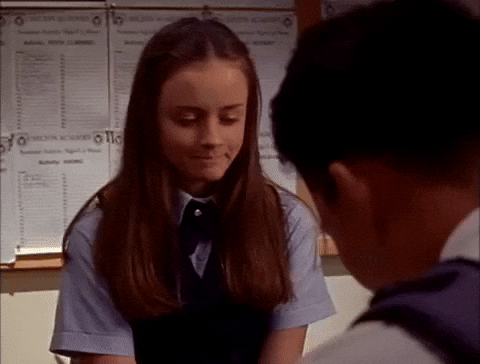 14. "Her feminism just kind of took over." This happens to me too.
15. "Red meat can kill you. Enjoy." Me seeing what people get at the cafeteria every night.
16. "An education is the most important thing in the world, next to family." "And pie." Well she's not wrong there.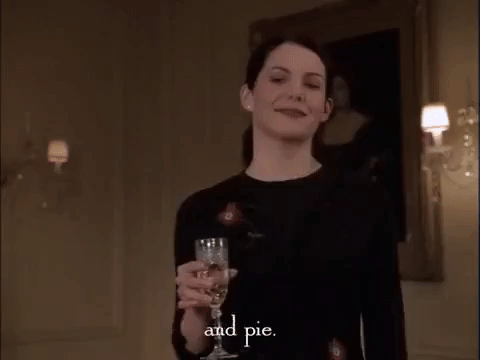 17. The amount of turtlenecks I've seen already... Ah, the 2000s were a simpler time.
18. If Lorelei had a theme song it would be "Started from the Bottom".
19. I'm glad even fictional families are dysfunctional.
20. I love how everywhere in Stars Hollow has cute lights up.
21. Only 152 episodes to go (plus the season on Netflix.)