NYC Chubby Sticks, 5-Hour Energy, and Chipotle, oh my! Reviewing the HC Survival Kit Giveaway
Hey y'all! So this week I'll be switching it up just a bit - but don't worry, you'll still get your beauty fix from me next week!
In preparation for our Her Campus Survival Kit Giveaway, I'll be doing mini reviews on the NYC (New York Color) Chubby Stick, 5-hour Energy, and Chipotle (FYI: When I mean Chipotle, I mean buy one get one coupons)! These items are included in the Survival Kit we'll be giving away along with other goodies, so check out our Instagram @HC_Utoronto, Twitter @HCToronto, and Facebook Page for updates, and to include yourself in the raffle! 
Trust me lovelies, you want to win this one!
First Up: The NYC Chubby Stick (Review + Tutorial!)
Here are some images of the Chubby Stick in the color Champagne
The 24 hour waterproof eye shadow stick was a really pretty color - like a shimmery gold. I couldn't wait to try it out! So to kill two birds with one stone, I thought I'd do a look that would be perfect for fall: a pretty, neutral eye look that experiments with this chubby stick.
Tutorial:
Before we start, you'll need some neutral eye shadows and some blending brushes. Along with the NYC Chubby Stick, I'll be using my Stila "In The Know" matte eye shadow palette, and some Quo blending brushes. For this neutral eye look, I'll be using the two colors in the Stila Palette, Wind (First row, second from the left) and Driftwood (Second Row, first on the left). Blending brush wise, I'll be using a small brush and a larger, fluffier brush.
Now for the look:
1) Take your large blending brush and apply the color Wind (or a colour like wind) to you eye lid. FYI: In these pictures, I've already went through my foundation routine and applied some primer on to my lids. I think I've said this before, but my eye lid is on the smaller side since my eyes are somewhere in the middle of being both monolid and hooded, so don't think you have to restrict yours to a smaller area like I've done!
2) Take the NYC Chubby Stick and apply it directly to the middle of your lid. The stick is a really convenient way to use eye shadow, since you don't need a brush. There was virtually no mess so I really liked this part of the product!
It took me a little while to get the product on my lid as saturated as I wanted it to be. For blending, I just used my finger because the formula was a bit on the thicker side, and also a bit waxy. I think it actually started to mix with my eye shadow, resulting in some weird lines on my eye lid. They weren't too noticeable though!
3) With the smaller blending brush, I added the color Driftwood (you can add a color similar to it, or lighter if you want) to the outer corner of my eye lid. I did it in a kind of V shape to get my desired effect. Once you've applied it, blend blend blend! You can take the color from the outer corner and move it inward- kind of following the shape of your eye, going back and forth till it's blending the way you want. 
4) Here's the final product!
A look this simple would be perfect for day or night! To dress this look down for daytime, you can just curl your lashes and add some mascara. For some night time glam, apply more of the Chubby Stick to the center of your eye, add some eyeliner, mascara, and falsies, and you'll be smokin'!
Thoughts on the NYC Chubby Stick
On a scale of 1-5, 1 being "I never want to use this product again" and, 5 being "I need to buy these in all of the colors it comes in," I'd rate the NYC Chubby Stick a solid 3!
On the upside, the color was a real plus for me, since I seem gravitate toward neutral shades. Also, I really liked the convenience of the product itself being in a pencil format. In terms of longevity, the Chubby stick was pretty long wearing! It stayed pretty much where it was supposed to the whole night, but I did use some primer just as a precaution. 
On the downside, the formula was a bit too thick for me and blending it was a little more work than I would've liked. Because of its thickness, I wasn't really able to layer it too nicely, like I said earlier, the product just seemed to congeal a bit which wasn't really flattering.
For more information on NYC, check out their social media here:
Facebook: facebook.com/NYCNewYorkColor
Twitter: @nycnewyorkcolor
Instagram: @nyc_new_york_color
I hope this tutorial/review was enlightening! Now, on to 5 Hour Energy and Chipotle!
5-Hour Energy
My first thought when I saw a commercial for 5-hour Energy was "FINALLY! Something to keep me alive during exam time!" Although I was kind of excited by the product, I never got around to trying it- until now!
Initial Thoughts: I know I'm not the only one who's heard about certain situations where too much caffeine was a really bad thing, so I decided to just take half the dosage, instead of the full bottle. According to the directions, half a bottle is equal to moderate energy, whereas the full bottle is equal to high energy. The bottle itself says that a full dose is comparable to a cup of premium coffee, so I'm thinking I should be okay, being an avid coffee drinker myself!
Taste and Smell: As far as smell goes, it smelled pretty normal for something berry flavored. After drinking it though, I was a little taken back by how sweet it was! The only thing I could compare it to would be those cans of frozen juice that are super concentrated before you mix them in with water. There was also a weird after taste - I think it was a more artificial berry taste.
My Experience: So, the bottle said a possible side effect was a "Niacin Flush" which would make you feel a little hot and maybe give you a flush, but I was lucky enough to skip out on that. At first, I thought it might kick in right away, but I think it took around 30 minutes for me to feel more "alert." I took the shot around 10:30am and felt pretty good until 4:30pm, which is when it either wore off, or when my crash started. Overall, I did feel pretty awake for the day, so in that respect, it was effective.
Final Thoughts: As far as effectiveness goes, from a scale of 1-5 I'd give 5-Hour Energy a 4. I felt awake and alert for the day, so the product definitely delivers. It isn't a full 5 because of the artificial and super sweet taste. As a coffee drinker who usually drinks 2 cups of coffee a day, it was a little weird not to have coffee and have this instead. Maybe it's because I'm used to the whole coffee drinking experience, the smell, the warm cup, and the taste. I tend to be a creature of habit, so I don't really seem myself using 5-hour Energy in the future. I think this product would be perfect for people who don't really like coffee or regular energy drinks, since it delivers and can be consumed in one or two sips!
For more information on 5-hour energy, check out their social media here:
Facebook: facebook.com/5HourEnergyShot
Twitter: @5hourenergy
Instagram: @5hourenergy
Last Up, Chipotle:
The Her Campus Survival Kit up for grabs will include some BOGO Chipotle Coupons, valid for pretty much everything on the menu except guac, because as you must already know, guacamole is always extra!
With 2 BOGO Coupons, I decided to hit up the Chipotle location at the Shops at Don Mills. I obviously needed back up, so I brought my boyfriend to help me out on this one. We ordered two bowls, both with chicken, one burrito with steak, and one order of tacos with steak. 
PS. I just want to call out the girl at the counter who took our order. She TOTALLY gave us some MAD SHADE because we ordered 4 things off the menu. She asked if we wanted a take out container for everything, but we decided to skip on that since the burrito and tacos were wrapped in foil, and we knew we wanted to eat the bowls at the restaurant first anyway. She then asked us if we were sure because we "ordered way too much food for two people." I mean, excuse me?!?!?!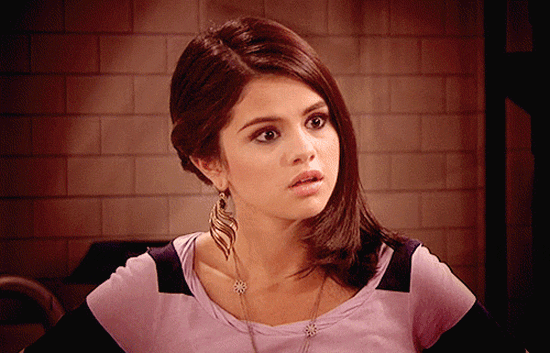 ANYWHO, I hope you're happy to hear that your girl kept her cool. But back to the review! Here we are with our 4 orders of food (that I absolutely do not regret getting without take out containers):
Obviously we didn't let her kill our vibe - HA.
So this is Bowl 1. It has lettuce, the mild salsa, chicken, black beans, and brown rice. Overall, it was pretty good. The seasoning seemed to be up to par with what we expected. It wasn't mind blowing though, as the Internet would probably have you believe. The option to have brown rice was nice, and it does seem like the healthier option! The chicken was cooked well, and we both decided that the bowls were the best bang for your buck, since each order is about $10, including tax.
This is Bowl 2! As you can see, we chose cheese and sour cream over the lettuce this time. If you want to keep your bowl on the healthier side, then you might want to skip on the cheese and sour cream. Overall, this bowl was just as good as the first bowl, 
Something we wanted to note though, was that these orders weren't particularly hot, and by that we mean temperature wise. The meat and rice seemed like they were barely warm once we sat down, which was a turn off, 
Last but not least, we have the burrito on the left and the tacos on the right. My boyfriend and I agreed that if you're in a hurry and don't really want to do the whole sit down meal thing, the burrito is probably for you. The burrito is also pretty filling, since you get the same stuff that you'd get with a bowl, except in a wrap. Just so you know, when you order something that is on the spicy side, they mean spicy!
The tacos were our least favorite, partly because they were a mess to eat, a little cold, and not very substantial. If you were on a study break with 2 other friends and just wanted a snack, you could probably split one order of Chipotle tacos to give you an extra boost. My boyfriend and I both ordered steak inside the burrito and tacos. We found it to be a little on the chewy side, and also cold, so we had some mixed feelings.
Final Thoughts on Chipotle: 
For $10 bucks, Chipotle is on the more expensive side of the fast food spectrum. Overall, we enjoyed the flavors and the meat and veggie options. The veggies were fresh but the meat was a little tough and on the colder side, but maybe that's a franchise issue and not a company one. If you're thinking of eating a bit healthier, Chipotle would definitely be a great option for you! You get the most bang for your buck if you order the bowl, it felt more filling in comparison to the other options on the menu. I think I would rate Chipotle a solid 3.5 out of 5. The food was good, but not amazing. The lukewarm temperature of our meals was a major turn off, so I think that's where the Shops at Don Mills location lost some ratings.
As someone who loves a good deal, Chipotle is just a little too expensive for my taste. I mean, for a couple dollars more, I could get an actual entree from a Mexican restaurant, sides included, instead of a fast food joint. I think if I had the choice, I'd probably get a sub instead and save some money, but maybe that's just me. 
For more information on Chipotle, check out their social media:
Facebook: facebook.com/chipotle
Twitter: @ChipotleTweets
Instagram: @chipotlemexicangrill
Wrap Up:
All in all, nothing I reviewed tanked, so that's a good sign! Definitely check out these products if you think they're a good fit for you. If they are, or if you just love free stuff, make sure you check our Facebook, Instagram, and Twitter for instructions on how to enter yourself into our Her Campus Survival Kit Giveaway! 
More information on everything in the kit here, and for your chance to win, check our our social media pages:
Photo Sources:
http://mediacrushllc.com/case-studies/5-hour-energy/
http://printablecouponsanddeals.com/2015/03/1-00-off-any-nyc-new-york-co...
https://en.wikipedia.org/wiki/File:Chipotle_Mexican_Grill_logo.svg
http://www.dailydot.com/entertainment/amy-poehler-jimmy-fallon-tumblr-tu...
http://www.bustle.com/articles/86030-how-much-caffeine-can-i-have-per-da...
http://giphy.com/search/excuse-me
http://www.women24.com/CareersAndMoney/Money/How-to-save-money-in-GIFS-2...