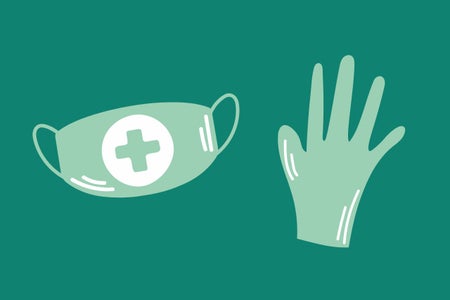 Philadelphia Spotlight: Dr. Ala Stanford
Though Black History Month is February and March is Women's History Month, we want to continue honoring notable women of color every month! 
Today's feature is Philadelphian Dr. Ala Stanford, founder of the Black Doctor's COVID–19 Consortium. Dr. Stanford is a pediatric and adult general surgeon who launched this consortium toward the beginning of the coronavirus outbreak last spring after learning Black Philadelphians were being affected at disproportionately high rates compared to other ethnic groups. 
In an interview, Dr. Stanford said "I don't know that I'll be the voice for the nation, but I can certainly be a voice right here in my city," and she's kept that promise ever since! Before there were any vaccines available for distribution, Dr. Stanford and a group of volunteers rented a van to drive around testing people in neighborhoods where many residents were without healthcare or those who would otherwise not have easy access to testing. 
The group would also host community events at churches or recreation centers with the help of locals to foster a sense of trust, convincing more people to come get tested. This is very important to Dr. Stanford, who often sees Black people getting sent away from hospitals and having their medical concerns dismissed unless properly advocated for. Dr. Stanford has seen such medical biast first–hand, and won't hesitate to advocate for a friend to be flown to receive higher care at another hospital. 
Socioeconomic status has been a great limiting factor when it comes to testing; at the start of the pandemic, testing was most readily available to higher income individuals. If you look at maps of Philadelphia, regions with the highest Black populations also happen to be in the lowest income bracket, as well as the highest COVID–19 hit areas. 
This trend echoes across the United States, as the percentage of African Americans who died from Covid is higher than the overall percentage of African Americans living in both Philadelphia and the United States respectively, as of the summer of 2020. 
Dr. Stanford emphasizes how this huge problem of inequity hasn't been properly addressed by the government of the city of Philadelphia, who, much to public dismay, only offered one million dollars in response to the request for a $6.9 million dollar grant to support testing and related efforts. Dr. Stanford also recalls how supposed PPE donations from the city government didn't even come close to matching the support and donations dropped off by neighbors and friends. Meanwhile, the Black Doctor's Covid–19 Consortium has been picking up the city's slack by providing 61% of vaccinations to Black Philadelphians eligible, while only 20% of the city–run vaccines have been distributed to eligible Black Philadelphians.
When it comes to vaccinating their Black population, the United States has a terrible track record dating back to the 1932 government–backed Tuskegee Syphilis Study, where 600 Black men were enrolled without informed consent under the pretext of being treated for syphilis. The almost 400 men with syphilis were left untreated, even after a cure was discovered using penicillin, just so doctors could observe the effects of untreated syphilis on the body. This, along with the previously mentioned medical mistreatment and other government–sanctioned historical atrocities, have left many Black people distrustful of the new COVID vaccine, which is yet another reason Dr. Stanford is compelled to help the Philadelphia community. 
Though the hard work has paid off, Dr. Stanford admits how difficult it was to get where she is today. As a Black woman, she faced constant doubt from people in the field as she worked her way through medical school. She was inspired to become a surgeon thanks to the unfair expectations of medical schools—that she and her fellow peers from the inner city would become k primary care providers in lower paying public health centers rather than going on to larger, higher paying hospitals and medical centers. 
Besides her hard work during her residency and fellowships, another one of Dr. Stanford's accolades is her private practice, R.E.A.L Concierge Medicine, which provides "discreet personalized health–care services" for higher profile executives, celebrities, and athletes. They were once hired to be on site for Philadelphia native Will Smith's bungee jump out of a helicopter into the Grand Canyon. They also provide mobile ICUs so terminally ill patients can participate in family events. 
Dr. Stanford has clearly touched the lives of many groups of people, especially in her native city of Philadelphia, during this unprecedented pandemic. Having ever–important representation in the field of medicine as an otherwise classically underrepresented minority, Dr. Stanford has also been an inspiring mentor to other women of color looking to pursue a career in medicine. She is well deserving of a Philadelphian spotlight for so many reasons!
Thank you to Dr. Stanford, as well as all other healthcare professionals, for their consistent hard work and for making us Philadelphians proud!