This holiday season is going to be unique to say the least. A period of cheer, love, and lots and lots of hugs has turned virtual. So, how the heck do we do this thing? Well, we adapt, we throw in some funky DIYs and we make it work. Just because the events of this year are continuing to catch us off guard doesn't mean you can't still throw that kick-ass Christmas party you've been planning for a while now. 
Sure, you might be sick of Zoom (or other video chat platforms for that matter), but there's no doubt that it's the most realistic and safest way to get together right now. If COVID-19 has taught us anything, it's that we can still have a damn good time with our BFFs through a laptop or phone screen. 
Here are some ways to make the most out of your holiday Zoom call:
Dress for the Occasion
A holiday or Christmas party would not be complete without a funky outfit — an ugly sweater, a patterned onesie, a cute two-piece set, funny boxers, the possibilities are endless! 
Tip: For even more giggles, have your call participants order matching outfits in advance and enjoy the matchy-matchy pj party. I mean, we've all practically been living in our pjs since March anyway, so why should this be any different?
Deck the Halls
If you're not putting up and decorating your tree as soon as November hits, what are you doing?! Just kidding, but in all seriousness though, get that bad boy up. And while you're already decorating, go nuts and create a cool backdrop for your Zoom call. It will make all the difference to have a space that is fun and festive in a time that may seem pretty gloomy. Like I always say, energy is everything!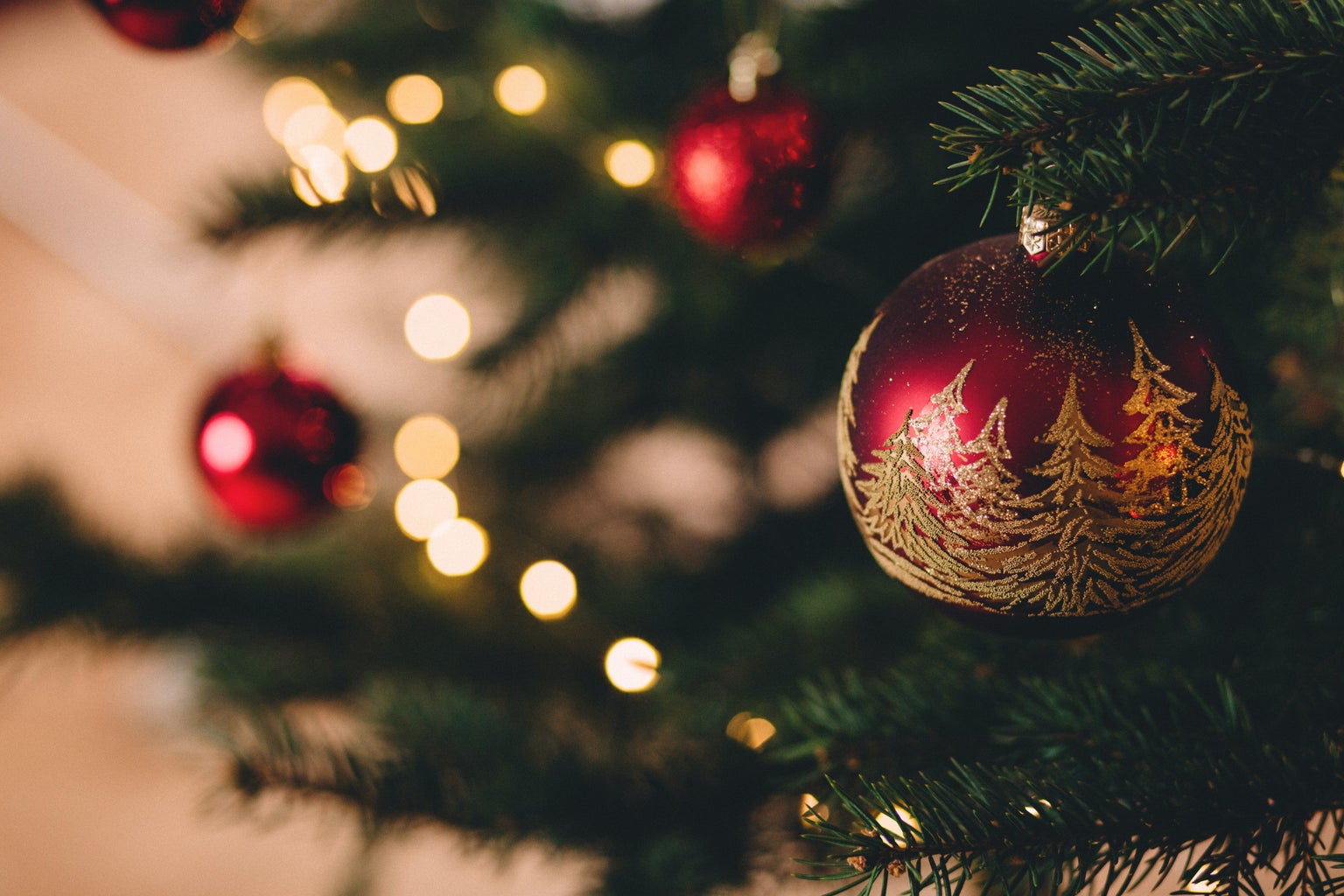 Play Games
Virtual Scavenger Hunt
Looking for a fun and active game to play with your friends/family members on Zoom? Scavenger hunts are a great way to increase the energy on your call; you're running around, laughing, and bonding — what more could you want? 
Tip: Ask the call participants to prepare a list in advance and then when you get together on the call, share the list with one another and get started (that way you won't know what's coming)! 
Crafting and Decorating Ornaments
Ornament-making can totally be turned virtual. While on the call, gather some paint, jewels, stickers, and anything else you want, and start designing ornaments together. You could also follow along a YouTube video if you need some extra inspo. 
Charades
This activity is perfect because it can be done anywhere and anytime. You can form groups via Zoom or you can play alone or with the people in your home. This game is guaranteed to initiate some giggles (especially if you've already had some of that spiked eggnog). 
Dinner Time
Food is a very important element of the holiday season, and not being able to have dinner with every single person you love is definitely a bummer. But remember that just because we can't hit up a buffet or gather in large groups at home doesn't mean that a holiday dinner is off the table (figuratively and literally). 
Whether you're ordering in, cooking for hours, or having leftovers, you will still be able to get together via video chat and bond with your loved ones. 
Tip: For a fun dinner twist, lay out some extra plates and print photos of everyone in your Zoom call. That way, they can still be with you in spirit. Plus, come on, that's super cute. 
Watch a Festive Movie Together
Ah, Christmas movies. Maybe you started your holiday-themed movie binging in November or are just cracking out the classics now. Whatever it may be, now is the perfect time to cuddle inside and have a movie marathon.
There are a few ways to do this; you can have a virtual movie night while remaining on Zoom, or you can try Watch2Gether or Teleparty; two platforms designed specifically for in-sync movie watching with your friends and/or fam.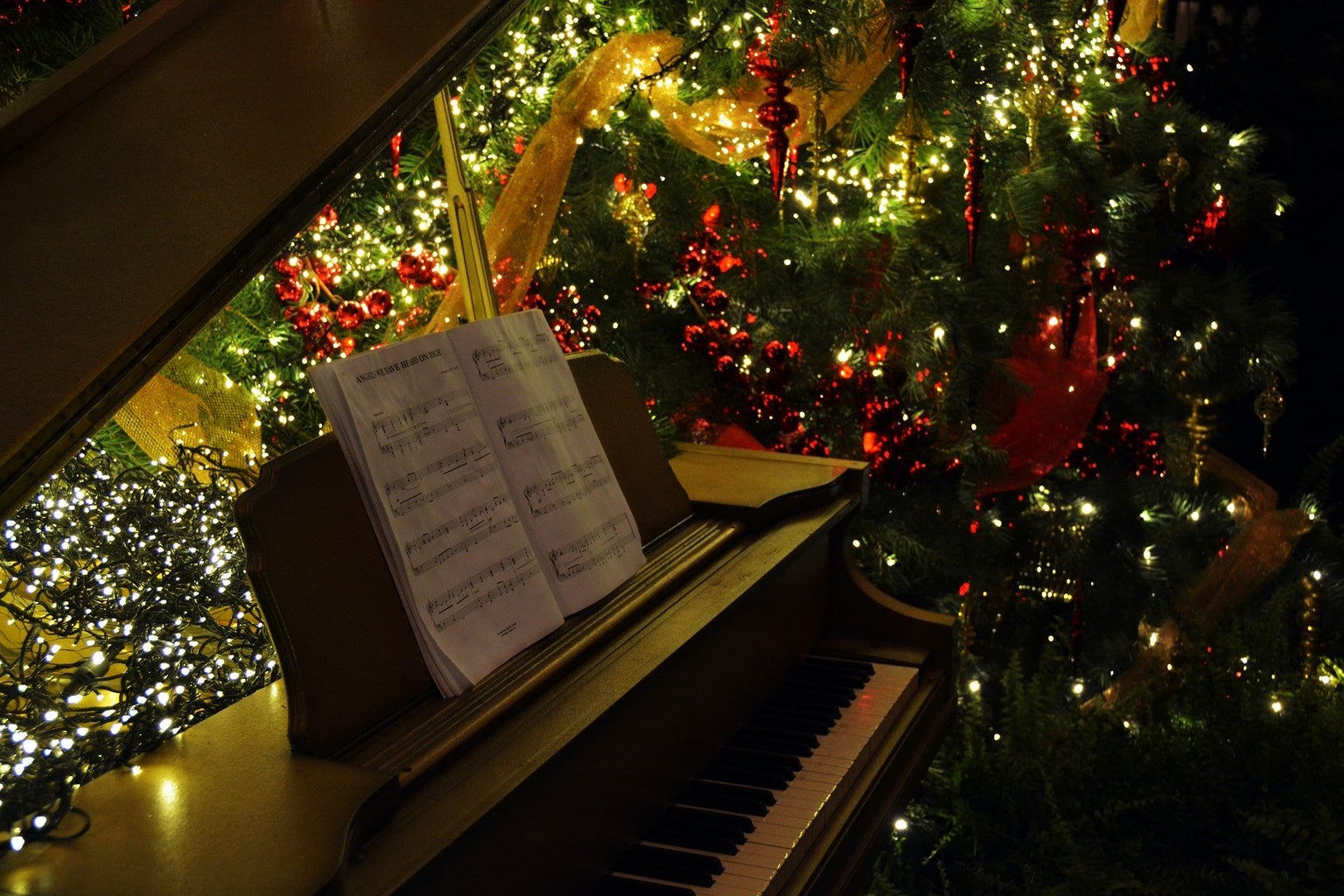 Remember what really matters
The holiday season is a time for connection, celebration, gratitude, and love. And this pandemic isn't going to change that. This year is about rolling with the punches. Needless to say, spending the holidays on your computer isn't everyone's cup of tea, but we have to think about the greater societal good here. Make sure to take care of yourself during this time, stay connected with your loved ones (even if that means virtually), and try to make the most of the situation. 
Happy holidays, friends. We've got this. I hope this year brings you everything you need and more.